It's National Blondie Day. No, I'm not making it up. Seriously. It is. To commemorate and because you absolutely have to try these Coconut Pecan Blondies, I wanted to share the recipe with you.
Frankly, I got into a little trouble making these. Not because they're difficult — they're actually pretty straightforward. No, I'm in trouble because Scott's resistance wanes when there are snack-y things in the house. So I made them with the caveat that we would try one or two (for quality control) and my grandparents would receive a care package.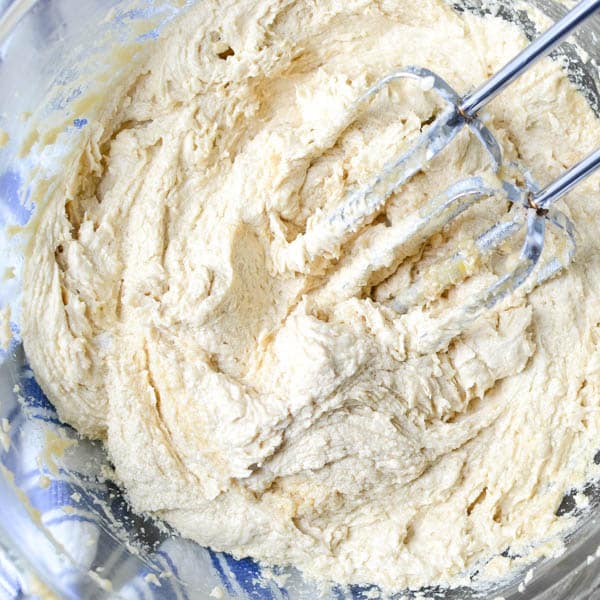 Except that didn't happen. Because they were so buttery and rich. Because they had the feint chew of coconut. Because they were speckled with crunchy pecans. And finally, because instead of being over-the-top saccharine sweet (which I really don't like) they had a a tempered fleur-de-sel finish.
I didn't mention my sprinkle of sea salt to Scott, but he noticed it and immediately went back for more. Again… and again. They are dangerously addictive.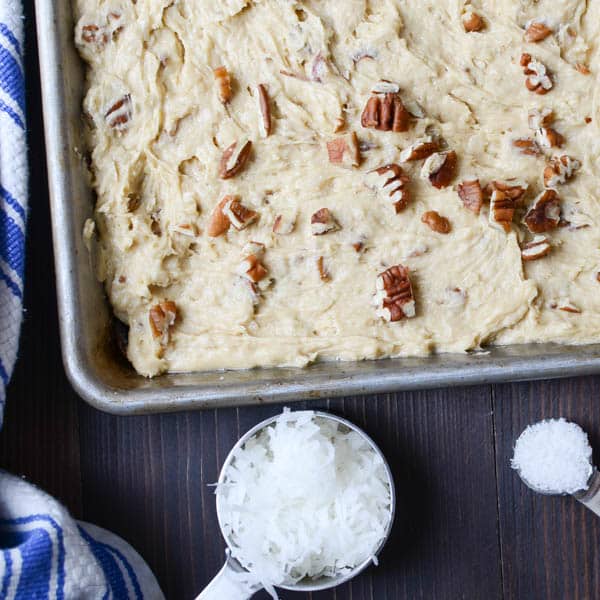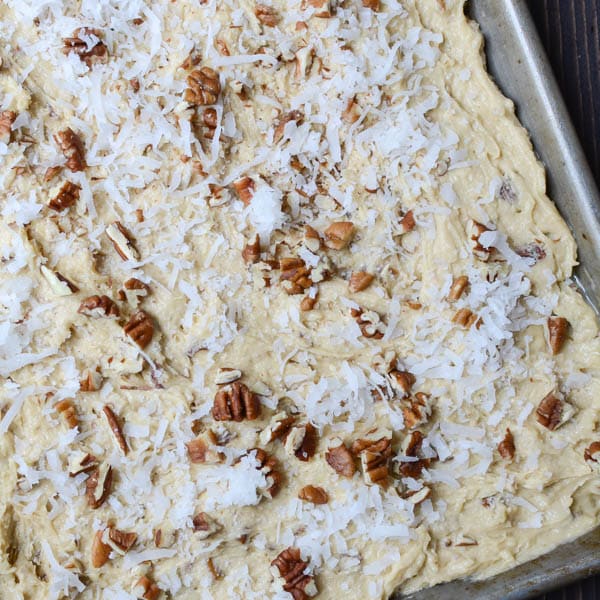 There's a few bars left and I was going to wrap them up for my grandparents, but I don't think that's going to happen. Guess I'll have to make a separate batch just for them.
coconut pecan blondies
Ingredients
2

cups

all purpose flour

3/4

teaspoon

baking powder

scant teaspoon salt

1 1/2

sticks butter

3/4 cup, at room temperature

2

cups

firmly packed light brown sugar

2

large eggs

2

teaspoons

vanilla extract

1 1/4

cup

chopped pecans

divided

1 1/4

cup

sweetened flaked coconut

divided

1/2

teaspoon

sea salt
Instructions
Preheat the oven to 325°. Lightly spray a 7" x12" x 1" baking pan with vegetable spray and set aside.

In a small bowl combine the flour, baking powder and salt. Whisk to combine and set aside.

In a large bowl, beat the brown sugar and butter together. Add eggs one at a time and beat until light and fluffy. Mix in the vanilla. Add flour mixture a little at a time and beat just until combined. Stir in 1 cup each of pecans and coconut.

Spread the blondie batter evenly in the pan. Sprinkle the top with the sea salt. Then sprinkle on the pecans and coconut.

Bake for 35 minutes or until a cake tester comes out clean. Remove from oven and cool for half an hour before cutting.
Recipe Notes
Substitute chocolate, peanut butter or toffee chips for the coconut. Substitute almonds, macadamias or walnuts for the pecans.