Cool Mint Cookie Chip Ice Cream
If you're a mint fan, this cool mint cookie chip ice cream should be on your to do list. It's a homemade, churned ice cream with loads of crushed chocolate wafers, chocolate chips and a cool mint ice cream. The best.
In all of my ice cream frenzy this summer, I have neglected to make the one flavor that is my daughter's absolute favorite. Bad Mother. So, this is especially for her. She is a mint fanatic. I mean F-A-N-A-T-I-C! Anything with or involving chocolate and peppermint immediately rises to the top spot on her must have list.
And this one delivers! Cool Mint Cookie Chip is rich and creamy with a jolting hit of icy mint, premium chocolate chunks and crispy chocolate wafer cookies. Emily's reaction was, "Ohmagod!"
Ohmagod is right. It is luscious and deeply flavored. This ice cream doesn't have a back note of mint, but rather a full on mint-assault. POW!
The chips and wafer cookies add extra texture and crunch, though I think I got more flavor from the cookies than the chips. But this was for Emily – and she wanted chips!
Next time, and yes, she insists there will be a next time (probably in the next week or so) she wants to try a peppermint stick ice cream with bits of starlight mints or candy canes. I'm telling you, the kid's a fanatic.
If you're a fanatic too, pair this ice cream with my Dark Chocolate Mint Sauce for good measure.
More ice cream recipes you might like: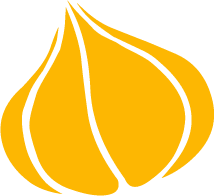 Tried this recipe? Leave a rating and review.
Your comments and shares are invaluable to me and the thousands of readers who use this site daily. If you've made the recipe, leave a star rating and review. We want to hear how you liked it.
We'd love it if you shared the recipe with your friends on social media!
Cool Mint Cookie Chip Ice Cream
If you have a mint-fiend in your house, this recipe is for them!
INGREDIENTS:
¾

cup

sugar

2

large

eggs

1

tablespoon

cornstarch

2

cups

half and half

1

cup

heavy cream

2

teaspoons

peppermint extract

½

cup

premium dark chocolate chips

use mini chips or if they're larger, chop them into smaller pieces

½

cup

chocolate wafer cookies

broken into 1/2″ pieces
DIRECTIONS:
In a large bowl beat the sugar into the eggs until thick and pale yellow. Add the cornstarch and beat until combined. Set aside.

Bring the half and half to a simmer in a heavy medium saucepan.

While the mixer is running, very slowly stream the hot cream into the egg mixture. Pour the egg mixture back into the saucepan and heat over medium heat, stirring constantly until mixture thickens. Don't let it come to a boil, or the eggs will scramble.

Set a fine mesh strainer over a large bowl and strain the custard through the sieve to remove any egg solids. Allow the custard to cool for 10 minutes, then stir in the cream and peppermint extract. Cover with plastic wrap and refrigerate until very cold, at least 2 hours or overnight.

Stir the chilled custard, then make the ice cream according to your ice cream maker's manufacturers instructions. When ice cream is still soft, but coming together( about three quarters of the way through the churning process) add the chocolate chips and cookie pieces. When finished, transfer the ice cream to a freezer container and chill until firm, about 2 hours. Serve.
NUTRITION:
Calories:
340
kcal
|
Carbohydrates:
29
g
|
Protein:
4
g
|
Fat:
22
g
|
Saturated Fat:
14
g
|
Cholesterol:
109
mg
|
Sodium:
68
mg
|
Potassium:
189
mg
|
Sugar:
22
g
|
Vitamin A:
720
IU
|
Vitamin C:
0.7
mg
|
Calcium:
124
mg
|
Iron:
0.4
mg
Pin It For Later!