A classic reuben sandwich is a thing of beauty and it's one of my favorite things to make with leftover corned beef from St. Patrick's Day. Of course, also use good deli corned beef for this quick and easy grilled sandwich recipe. Just gather up some sauerkraut, a good hearty rye bread, plenty of baby swiss cheese and Russian dressing to go with the thinly sliced beef.
Ok, I admit it. I posted that Russian dressing because I had an ulterior motive. This heavenly meaty, golden, tangy, hits-all-the-right-notes Reuben Sandwich. Oh yeah! For the uninitiated, this sandwich is transformative, quashing any preconceived notion as to what a corned beef sandwich should/could be. My daughter found that out for herself…
When was the first time you had a reuben sandwich? I was just a kid when I was out to lunch with my Mom and grandmother, Myne. We'd been clothes shopping, something that my 10-year-old self HATED to do, but the promise of lunch at a sit down restaurant lessened the agony. I can't remember if we stopped into the restaurant in Thalhimer's or Miller and Rhoads (these rival Virginia-based department stores had spacious sit down dining rooms with linen tablecloths and napkins – fancy) but I do remember the sandwich.
As we weighed the options on the menu, my grandmother immediately zeroed in on The Reuben Sandwich. I remember her saying to my Mom, "Chris, when was the last time you had a Reuben?" Hardly waiting for an answer, she wistfully described how she'd always loved them. She went on about that sandwich until lunch arrived and she got her Reuben. I, of course, had to taste what the fuss was about. OMG. 😛 I've loved them ever since.
Consequently, this classic reuben sandwich has been in the works since I started brining that corned beef a few weeks ago. As you recall — that was a big brisket — and even after the hash, I had plenty left to make these sandwiches — for my whole family… Which brings me to my daughter Emily who'd never had one and was distinctly uninterested because of the sauerkraut. "I don't like sauerkraut," she said, the subtext being — "so, I won't like this".
I didn't say a word — just assembled the sandwiches, toasted them on the cast iron griddle and brought them to the table. My Mom and Dad helped themselves, Scott went in for some and I took a half while Emily dubiously watched us each take a bite, eyes rolling back in our heads, muffling appreciation through stuffed mouths as we chewed. Yeah — she TOTALLY caved.
She took half of a sandwich and sunk her teeth into the golden crusted rye, through the Russian dressing, melty cheese, thinly sliced corned beef — and yes, the sauerkraut… and she had exactly the same reaction that we all did. Heaven. As in — cue the angels.
No one spoke, we just ate. A few appreciative groans and grunts could be heard, but no words. We didn't need them and neither will you.
I used my cast iron pan to griddle these sandwiches and achieve that luscious golden crust, but you can also do this in a panini press or if you're feeding a crowd, use one of those large cast iron griddle pans that spans several burners on your stove top. Cast iron is my pick for sandwiches like this because it cooks evenly and without hot spots to yield ideal results every time.
A classic reuben sandwich consists of rye bread, thinly sliced corned beef, swiss cheese, sauerkraut and Russian dressing (though many folks substitute Thousand Island). Here's some tips on making the Best Reuben Sandwich…
Pro tips :
In case you haven't been brining a beef brisket for 5 days, you can certainly get a pound of good, quality corned beef, sliced thin at your grocers deli — no hard feelings. Quite honestly, if I didn't already have leftover corned beef in my fridge, that's exactly what I would've done.
I use the sauerkraut that comes in the refrigerated pouches — not the canned variety. It's personal preference, but I've noticed a metallic taste from the canned sauerkraut that I find off-putting.
I like baby swiss cheese for this sandwich, but regular swiss or muenster would work well too. Other good, melty cheeses that would compliment the corned beef: monterey jack, provolone or white American — I know they're not traditional, but I'm not the food police.
If you have a good fresh baked deli rye bread, that's always the best, but Arnold makes a good seedless and seeded rye bread (your choice) and that's what I used for this sandwich.
For the Russian dressing – make your own (here's the recipe). It's ludicrously simple and so much better than a bottled dressing — plus it will take you less than 5 minutes to put together. You can also scale the dressing up or down depending on how many sandwiches you're making — though I always like a little extra to dip the sammie into as I eat. If you like a little heat in your Russian dressing, add a bit of horseradish, or for a sweeter taste, mix in a spoonful of sweet pickle relish.
More famous sandwich recipes you'll love: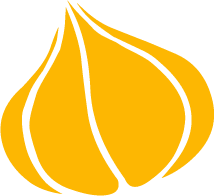 Tried this recipe? Leave a rating and review.
Your comments and shares are invaluable to me and the thousands of readers who use this site daily. If you've made the recipe, leave a star rating and review. We want to hear how you liked it.
We'd love it if you shared the recipe with your friends on social media!
Reuben Sandwich
This real deal reuben will ruin you for any other corned beef sandwich, with homemade Russian Dressing, sauerkraut and baby swiss.
INGREDIENTS:
For Each Sandwich:
¼

pound

corned beef

very thinly sliced

2-3

slices

baby swiss cheese

⅓

cup

sauerkraut

drained and excess liquid squeezed out

2

tablespoons

russian dressing

(recipe follows)

2

slices

rye bread

with or without seeds

2

teaspoons

butter or mayonnaise

(for brushing on bread)
For Russian Dressing:
½

cup

mayonnaise

⅓

cup

ketchup

1

tablespoon

white wine vinegar

can use red wine vinegar

1

tablespoon

finely minced onion

salt and pepper to taste
DIRECTIONS:
Make the Dressing:
In a small bowl, combine all the ingredients for the dressing and whisk together. Set aside.
For the Reuben Sandwich:
Spread Russian dressing over both slices of bread. Top each slice with baby swiss cheese. Add corned beef to one side and top with sauerkraut. Top the corned beef side of the sandwich with the remaining bread, dressing cheese side and press firmly together.

Heat a heavy skillet (preferably cast iron) over medium heat. Spread the top of the sandwich with a teaspoon of mayonnaise or butter — so that it thinly but evenly coats the bread. Transfer the sandwich to the hot pan and lay it down on the side you just coated. Spread the other side of the sandwich with the remaining mayonnaise or butter. Cook the sandwich 3-4 minutes per side or until the bread is toasted and the cheese is melted. Transfer to a cutting board, slice the sandwich in half and enjoy.
NUTRITION:
Calories:
1642
kcal
|
Carbohydrates:
63
g
|
Protein:
40
g
|
Fat:
135
g
|
Saturated Fat:
31
g
|
Cholesterol:
171
mg
|
Sodium:
3951
mg
|
Potassium:
818
mg
|
Fiber:
5
g
|
Sugar:
28
g
|
Vitamin A:
1015
IU
|
Vitamin C:
40.8
mg
|
Calcium:
517
mg
|
Iron:
5.4
mg
"Pin It" For Later!