Sriracha Avocado Turkey Burgers
Turkey burgers don't have to be "meh" and boring. These sriracha avocado turkey burgers are everything you want in a burger with a fiery little kick. The ground turkey meat is seasoned with melted shallots and sriracha hot sauce for spicy turkey burgers tamed with with the freshness of avocado and cilantro. The easy sriracha mayo is better than ketchup and perfect to dip your fries in too!
I love a spicy turkey burger for a casual dinner or afternoon cookout, however, turkey burgers have a reputation for being dry and flavorless. However, they don't have to be. For meaty, juicy, tender, flavorful spicy turkey burgers that are truly mouthwatering, follow these simple tips.
How to make moist turkey burgers
Don't use ground turkey breast, or if you are, mix it in equal portions with dark meat ground turkey. The dark meat of the turkey has more fat and consequently, more moisture and flavor. That's key to a juicy burger.
Add more moisture with sautéed vegetables. In these burgers, I'm using sautéed shallots, but you could also shred some zucchini or summer squash and sauté it just until softened. Adding it to the ground turkey mixture will help your spicy turkey burgers stay moist and juicy.
Season the meat (and not just with salt and pepper). We're adding hot sauce and fresh herbs to this mixture to infuse the ground turkey with sriracha kickiness and fresh cilantro. You want to use enough of each to really flavor the meat. These additions will also keep the grilled turkey burgers moist and tender.
This may seem like a no-brainer, but there is a solid technique to shaping burgers, so that you don't wind up with a big, domed patty.
Shaping spicy turkey burgers
Use the back of a tablespoon to create a divot in the center of the patties. This helps prevent the burger from puffing up while it cooks. Many people just use their thumb to make the indentation, but if you saw my Lilliputian hands, you'd agree that they would have virtually no impact on the dome — my round tablespoon does the trick for me. Just depress it at least half an inch into the meat so it's got a little crater. Easy.
Refrigerate the patties
After adding the sriracha and shallots and forming the patties, the meat may be a little too soft. 15-20 minutes in the refrigerator should help them firm up while you start the grill. I hope you're getting hungry, because it won't be long now before your spicy sriracha avocado turkey burgers with spectacular sriracha mayo are ready to eat.
While the turkey patties rest in the fridge and the grill is heating, mix up the sriracha mayo. You're gonna love this stuff. It's creamy, spicy, tangy and lush. The perfect crown for the spicy avocado turkey burgers.
Ingredients for sriracha mayo
Mayonnaise
Sriracha hot sauce
Cilantro
Lime zest
Mixing sriracha mayonnaise
Combine the ingredients in a small bowl and whisk to combine.
Taste for seasoning and adjust as necessary.
Refrigerate the spicy sriracha mayo while the burgers cook.
This is where I step out… and my grill master steps in. He doesn't like me messing with his grill.
Making grilled turkey burgers
Heat the grill to a medium high heat (about 450°).
Place the burgers on the grill over the flame or embers if you're using a charcoal grill and cook about 5-6 minutes before flipping to the other side.
Don't fiddle with the burger as it cooks. Let it sear and get proper grill marks.
Cook the burger for 4-6 minutes on the other side or until the internal temperature of the meat reaches 155°-160°F. I like to use a good instant read thermometer for this.
Dress the burger with a slice of American cheese and cook until the cheese just starts to melt. Remove the spicy turkey burgers to a carving board to rest.
When the burgers come off, lightly toast the buns on the grill. Watch closely so they don't burn.
NOTE: Poultry should be cooked to a temperature of 165°F. I usually check that I'm in close range of that number, but remove it a minute or so before it actually achieves doneness. Why? Residual cooking time. The meat continues to cook even after you've removed it from the heat source. Even more reason to use an Instant Read.
What's a good instant read thermometer?
I'm glad you asked. The gold standard for professional and home cooks alike is the Thermoworks Thermapen One. It's not cheap, but this is the Cadillac of meat thermometers and probably is the only one you'll EVER need. Here's why:
2-3 second readings!
Foldaway thermocouple probe
Patented auto-rotating display
Use in either hand
Motion-sensing sleep & wake mode
Intelligent backlight
Waterproof to IP67
3,000 hour battery life

Takes a AAA Battery — not one of those weird, impossible to find, custom sizes (thank-you-very-much)
Display temps in °C or °F
I'm an affiliate for the Thermapen, because it's a product I really believe in. If you're in the market for a good instant read, check out this link for special offers and deal (you won't pay any more for the product and I'll make a few dollars for another round of avocado turkey burgers for the grill).
Just before serving, slice up the avocado (if you do this too early, the flesh will oxidize and become an unsightly brown). Better to wait til the last minute. Serve your spicy turkey burgers with a pile of fresh cilantro leaves and maybe additional sriracha sauce if you like a little more heat.
Don't they look incredible?
These spicy burgers are moist, tender, flavorful — and frankly AH-MAZING. Nothing like those sad, dry, bland patties you may be familiar with. We can't get enough of that luscious sauce either. While I could go all "food blogger" on you and create dainty little sriracha mayo swirls and squiggles with a squeeze bottle, I'm-gonna-keep-it-real. It's too good. Zesty, tangy with a kick of heat. Spoon a big dollop of that spicy mayo on your burger — and make sure there's extra if you've got french fries to serve it with. Skip the ketchup.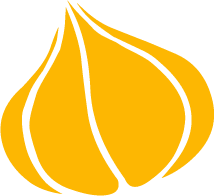 Tried this recipe? Leave a rating and review.
Your comments and shares are invaluable to me and the thousands of readers who use this site daily. If you've made the recipe, leave a star rating and review. We want to hear how you liked it.
We'd love it if you shared the recipe with your friends on social media!
Sriracha Avocado Turkey Burgers
Juicy, meaty and satisfying, these are not your everyday turkey burgers.
INGREDIENTS:
1 ¼

pounds

ground turkey

2

large

shallots

minced

1

tablespoon

olive oil

½

cup

cilantro

chopped

¼

cup

sriracha sauce

½

teaspoon

black pepper

freshly ground

½

teaspoon

kosher salt

5

hamburger rolls

5

slices

American cheese

1

avocado

sliced thin
For the Sriracha Aioli
½

cup

good quality mayonnaise

such as Hellman's or Duke's

2

tablespoons

sriracha sauce

2

tablespoons

cilantro

chopped

1

lime

zested
DIRECTIONS:
Assemble the burgers
In a small skillet, heat the olive oil over medium heat. Add the shallots and sweat them until soft and translucent. Transfer the shallots to a large bowl.

Add the ground turkey, cilantro, sriracha, salt and pepper. Mix with your hands until well combined.

Form the burgers into 4 equal patties and transfer to a sheet pan. Use the rounded part of a tablespoon to make an indentation in the center of each burger (to prevent the puffy dome from forming as they cook).

Refrigerate the burgers for 15-20 minutes to firm up.

Meanwhile, preheat the grill to a medium high heat (around 450°).
Make the Aioli
In a small bowl, combine the mayonnaise, sriracha, cilantro and lime zest. Stir and taste for seasoning. If you like it spicier, add more sriracha, for more tang, add more lime. Refrigerate until ready to use.
Grill the burgers
When grill is hot add the burgers and cook about 5 minutes per side or until they reach 165° internal temperature. During the last minute of cooking, place a slice of American Cheese on each burger and cook until it's just melted.

Transfer burgers to a cutting board to rest for a minute or two. Meanwhile, toast the buns on the grill until just lightly browned.

Assemble the burgers with sliced avocado on the bottom bun, followed by the burger, a tablespoon of sriracha aioli and extra cilantro leaves if desired.
NUTRITION:
Calories:
580
kcal
|
Carbohydrates:
29
g
|
Protein:
36
g
|
Fat:
36
g
|
Saturated Fat:
9
g
|
Cholesterol:
93
mg
|
Sodium:
1458
mg
|
Potassium:
692
mg
|
Fiber:
4
g
|
Sugar:
5
g
|
Vitamin A:
438
IU
|
Vitamin C:
23
mg
|
Calcium:
310
mg
|
Iron:
3
mg
Pin "Sriracha Avocado Turkey Burgers" For Later!