Sweet Tart Calamondin Pie
This easy-to-make Sweet Tart Calamondin Pie recipe is a cross between key lime pie and a creamsicle with a coconut graham cracker crust. It tastes like spring sunshine!
This inspiration for this recipe came from my Mom and Dad. Actually, it came from the copious amount of fruit spilling off of their calamondin orange trees. So much fruit that it practically DEMANDED their attention and after tasting it's tart citrus juice, it practically DEMANDED to be made into a Sweet Tart Calamondin Pie.
My parents live in Key Largo, Florida, and they've spent the better part of 3 years renovating and updating their house. The last part of their renovations included landscaping—a lot of it. Along with multiple palm trees, bougainvillea and clusia, they purchased two "ornamental" calamondin trees to put in pots and bring color and shade to their pool area. They had no idea of the bounty they were in for.
What is Calamondin?
Calamondin is a cross between a kumquat and a tangerine — at least that's what my Mom told me, but it actually makes sense.
These little oranges are tiny. About the size of a walnut in it's shell. They are a brilliant orange color and when you slice one open, you immediately get a tangerine aroma.
And they are tart. I'm talking T-A-R-T. Not something you eat out of hand, but great for recipes. With very thin skins, these citrusy little fruit yield more juice than you'd think possible for their size.
Calamondin Recipes
This Calamondin Pie notwithstanding, there are a multitude of recipes you can make with these aromatic little gems, from homemade liqueur to the marmalade that Mom made for everyone this year and this tangy, sweet calamondin fruit curd.
So let's dip our toes into calamondin pie land with this nod to it's key lime cousin. The only difference in this ridiculously easy-to-make pie is that I've used some of the zest from the calamondins to add additional flavor — a not so easy feat because the skins are so thin, it only took one swipe with my microplane to peel it down to the flesh.
The filling goes into a graham cracker and coconut pie shell. You can use a plain graham cracker crust — even those already prepared ones would work, but I had a little coconut in my pantry and since this is a decidedly tropical dessert, I figured, what the heck. I wanted my Sweet Tart Calamondin Pie to be extra-special.
Now, you can just make the pie and give each slice a squirt of Reddi-Wip, but if you're having company, or just feel like playing with your pastry tips, here's a way to make stabilized whipped cream that won't wilt or weep even a day or two later. I got this technique from my blogging buddy Aveena, and she's a pro. The secret is GELATIN.
How To Make Stabilized Whipped Cream
Combine gelatin and water in a small bowl to bloom.
Microwave for a few seconds to dissolve gelatin granules.
Let the gelatin cool to room temperature, but don't allow it to "gel".
Whip the cream and powdered sugar to soft peaks.
Add a tablespoon of whipped cream to the liquidy — but not hot — gelatin mixture to temper and mix well.
Add the gelatin back to the whipped cream in a slow steady stream while beating to stiff peaks.
Fit a pastry bag with your favorite tips (I like to use the larger ones) and decorate the pie as you like.
I had extra coconut, so I toasted it and sprinkled it around the rim of the calamondin pie.
Then gild the lily with that spectacular stabilized whipped cream.
Thin slices of calamondin orange overlapping in the center of the tart followed by another swirl of whipped cream and this dessert is ready to go.
This is more than a standard orange pie recipe. The flavors remind me of a cross between traditional key lime pie and a creamsicle pie — and that doesn't suck.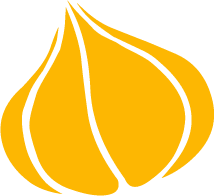 Tried this recipe? Leave a rating and review.
Your comments and shares are invaluable to me and the thousands of readers who use this site daily. If you've made the recipe, leave a star rating and review. We want to hear how you liked it.
We'd love it if you shared the recipe with your friends on social media!
Sweet Tart Calamondin Pie
Calamondins are a cross between tangerines and kumquats – these ornamental fruit trees produce copious amounts of citrus with the sourness of a lemon or lime and the aroma of a tangerine. Perfect for pie!
INGREDIENTS:
For the Graham Cracker Crust:
1 ¼

cups

graham cracker crumbs

⅓

cup

butter

melted

¼

cup

sugar

½

cup

sweetened shredded coconut
For The Pie Filling:
1

14 ounce can

sweetened condensed milk

3

large

egg yolks

½

cup

calamondin juice

(from about 12-18 calamondins – depending on how juicy they are) strained to remove any excess pulp

¼

teaspoon

calamondin zest
For the Whipped Cream:
1

cup

heavy whipping cream

2

tablespoons

confectioners sugar

1

teaspoon

gelatin

1

tablespoon

water
For Garnish:
¼

cup

shredded sweetened coconut

toasted
DIRECTIONS:
For the Pie Shell:
Preheat the oven to 350°.

In a medium bowl, combine the graham cracker crumbs, sugar, coconut and melted butter. Stir until well combined. Pour the crumb mixture into a 9″ tart pan or pie plate and press the crumbs firmly against the bottom and sides of the pan. Set aside.
For the Pie Filling:
In a large bowl, combine the sweetened condensed milk, egg yolks calamondin juice. Whisk to combine and add the zest. Stir until evenly incorporated. Pour the filling into the pie shell and bake for 15 minutes. Remove the pie from the oven and let cool for 15 minutes, then refrigerate until cold and set.
For the Whipped Cream Topping:
In a small prep bowl, combine the gelatin and water and let rest for 2 minutes to bloom. Place the bowl in the microwave and heat in 5 second bursts until the gelatin has dissolved. Set aside to cool. (It should not be warm when you add it to the cream — this is important).

Add the whipping cream to a medium bowl and beat on high speed with a hand mixer for one to two minutes or until the cream starts to look airier and fluffy. Add the confectioners sugar one tablespoon at a time, beating after each addition. Only beat the cream to soft peak stage — which means that when you lift the beaters, you can see a peak, but it will bend and fold over on itself.

Test the gelatin — it should still be in liquid form, but at room temperature. Add one tablespoon of the cream to the gelatin and stir to temper it. While beating on high speed, in a steady stream, add the gelatin mixture to the cream. Beat until stiff peaks form. Cover and refrigerate until ready to garnish.

Fit a piping bag with a star tip or other large decorative tip. Fill the bag with stabilized whipped cream. Sprinkle coconut around the rim. Pipe the whipped cream decoratively over the coconut. You could also pipe the whipped cream first, then sprinkle with coconut — whatever you prefer. Refrigerate until ready to serve.
NUTRITION:
Calories:
334
kcal
|
Carbohydrates:
24
g
|
Protein:
3
g
|
Fat:
25
g
|
Saturated Fat:
15
g
|
Cholesterol:
130
mg
|
Sodium:
185
mg
|
Potassium:
114
mg
|
Fiber:
1
g
|
Sugar:
15
g
|
Vitamin A:
805
IU
|
Vitamin C:
5
mg
|
Calcium:
43
mg
|
Iron:
1
mg
More Pies and Tarts:
"Pin It" For Later!

SaveSaveSaveSaveSaveSave
SaveSave
SaveSaveSaveSave
SaveSave
SaveSave
SaveSave
SaveSave