Poached Egg Avocado Boats
I love those little avocado boats that everyone's doing right now. Fill the avocado with an egg, add toppings and bake away… Except… that the little divot where the avocado pit used to be is nowhere near large enough to accommodate a whole egg. So I cook the egg first… Poached Egg Avocado Boats.
You may say "what's the big deal? Just scoop a larger hole out of the avocado halves and" … what??? Make guacamole? I don't think so.
I like to poach the egg and crown the avocado boat with that quivery mass. To me, the presentation is WAY better! Instead of a flat, one dimensional construct, this is stuffed and over-flowing with goodies.
The biggest "plus" is that these little avo-boats are good for you. They're a low-carb, high-protein breakfast that will keep you going all morning without the bloat associated with a carb-centric meal.
If you're squeamish about poaching eggs, I'm here to tell you, it's easier than you might think. Here's a few pointers:
How To Poach An Egg:
Bring a pot of water to a simmer – that's small bubbles around the edge of the pot, but no boiling water.
Add distilled white vinegar – about a tablespoon – to help keep the egg tight.
Crack the egg into a fine sieve and let the liquidy albumin drain – this will eliminate the watery part of the white, (which tends to cloud the water).
Carefully transfer the egg to a small bowl and tip the bowl into the water to release the egg to poach.
Don't fuss with the pan. Don't stir, poke or prod. Just keep an eye on your timer and carefully remove the eggs with a slotted spoon or spider when they're done.
In the photo above, see how the egg holds together instead of floating all over? That's how it's done.
I warm the avocados in the microwave just before the egg is ready. I mean, what's the point of a hot egg if you're putting it in a cold vessel, right?
Then, just top it with the sautéed ham, onions and pepper. A sprinkle of fresh tomato, queso fresco and cilantro complete the dish.
Don't feel that you need to follow this recipe to a T. If you don't have queso, use cheddar or monterey jack — even feta.
Variations:
No ham? Swap out Canadian bacon. And no one will complain if you use bacon or sausage crumbles.
Out of fresh tomatoes? Try a spoonful of salsa.
Swap queso fresco for shredded mozzarella, cheddar or monterey jack.
Make it your own and enjoy every last bite!
More healthy breakfast ideas you'll love: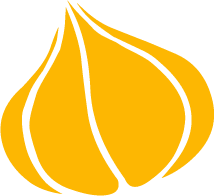 Tried this recipe? Leave a rating and review.
Your comments and shares are invaluable to me and the thousands of readers who use this site daily. If you've made the recipe, leave a star rating and review. We want to hear how you liked it.
We'd love it if you shared the recipe with your friends on social media!
Poached Egg Avocado Boats
The kind of breakfast where you want to put your face in the plate!
INGREDIENTS:
1 ½

teaspoons

olive oil

½

cup

diced ham

¼

cup

diced onion

1

jalapeno

1

tablespoon

distilled white vinegar

2

large

eggs

¼

cup

diced tomato

¼

cup

queso fresco

crumbled

cilantro

for garnish, optional
DIRECTIONS:
Halve the jalapeño. Finely dice one half of the jalapeño. Cut the other half into thin slices for garnish.

In a small skillet, heat the olive oil over medium high heat. Add the onion and diced jalapeños and saute for 2-3 minutes until softened. Add the ham and cook for an additional 2 minutes until the ham is heated and fragrant. Set aside.

Fill a small saucepan 3/4 full with water. Add vinegar and bring to a simmer where there are small bubbles along the edge, but the water isn't boiling. Crack one egg into a small bowl and gently lower it into the water. Do the same with the remaining egg. Poach the eggs for 3 1/2 minutes.

While the eggs are poaching, slice the avocado in half and remove the pit. Heat the avocado for 30-40 seconds in a microwave to warm it through. Transfer the avocado to serving plates.

Remove with a slotted spoon or spider. and pat dry on paper towels. Transfer the poached eggs carefully to the avocado halves. Top with spoonfuls of the ham mixture. Sprinkle with diced tomato, queso fresco, jalapeño slices and cilantro. Serve.
NOTES:
You can use other types of meats, too. Try leftover ham or crumbled cooked sausage.
NUTRITION:
Calories:
190
kcal
|
Carbohydrates:
4
g
|
Protein:
14
g
|
Fat:
12
g
|
Saturated Fat:
3
g
|
Cholesterol:
211
mg
|
Sodium:
561
mg
|
Potassium:
174
mg
|
Sugar:
2
g
|
Vitamin A:
505
IU
|
Vitamin C:
12.5
mg
|
Calcium:
124
mg
|
Iron:
1.4
mg
More Egg-cellent Breakfasts:
Don't Forget To "Pin It" For Later!