If you're a guava lover, I have the BEST dessert—Guava cheesecake. You can use fresh fruit or guava paste for this guava cheesecake recipe. You'll love the coconut cookie crust and light ricotta filling with tropical swirls of guava puree. Makes a 6-inch cheesecake, perfect for 4-6 people.
Living in South Florida, practically everyone has a tropical fruit tree in their yard, from guavas to mangoes and lychees to banana trees.
My Mother's guava tree is so heavy that the branches touch the ground with fruit, and I've got more guavas than I know what to do with. So I'm getting creative with this guava cheesecake.
Why you'll love this recipe:
It has a light ricotta cheese filling and swirls of guava running through the cheesecake.
Only 30 minutes of prep time.
Most of the filling is made in the food processor.
Makes a manageable 6″ guayaba cheesecake, perfect for a smaller gathering.
The coconut cookie crust reinforces the tropical flavors of this recipe.
Ingredients:
Coconut Wafer Cookies
Melted Unsalted Butter
Sweetened Flaked Coconut
Eggs
Sugar
Vanilla Extract
Whole Milk Ricotta Cheese
Lemon Zest
I used coconut wafer cookies (Trader Joe's brand) and shredded coconut for the guava cheesecake crust. Still, you could use Maria cookies, graham cracker crumbs, nilla wafers or chocolate wafers instead. Any of them will work equally well.
This is a really simple cookie crust that comes together very quickly and the flavors are incredible.
How to make the cheesecake crust:
Mash the cookies by putting them in a plastic bag and pounding with a rolling pin, or pulse the wafer cookies in a food processor until you have fine crumbs.
Transfer to a bowl and add the coconut and melted butter.
Mix and transfer the cookie-coconut mixture to a 6″ springform pan.
Press the cookie crumbs into the bottom and sides of the pan, going up about halfway.
Bake for about 10 minutes to set, and set aside to cool.
How to make the cheesecake filling:
Separate the eggs with the yolks going into the bowl of the food processor and the whites going into a separate medium bowl.
Add the sugar and vanilla to the egg yolks and process for about one minute until smooth.
Add the ricotta and lemon zest and process again for thirty seconds until smooth. Transfer to a large bowl.
Use a hand mixer to beat the egg whites until they form stiff peaks.
Add half of the egg whites to the ricotta mixture and fold them into the batter. Then add the remaining egg whites and fold them in gently.
Assemble the guava cheesecake:
Pour half of the cheesecake filling into the crust.
Drizzle two tablespoons of the guava puree onto the filling and swirl with a toothpick.
Add the rest of the ricotta cheesecake batter and spread evenly in the pan. Drizzle two more tablespoons of guava puree and swirl with a toothpick to make a pretty design.
Bake for about an hour or until the cheesecake begins to pull away from the sides.
Cool the cake to room temperature, remove the collar, and refrigerate until ready to serve.
Many cheesecakes require a water bath to maintain an even cooking temperature throughout and prevent doming and cracking.
Still, those rustic qualities are part of the charm of this baked ricotta cheesecake, which is puffy and light straight from the oven. As the cake cools, it will settle back and come together.
When you remove the collar, you'll notice that the cake slumps in on itself, as if holding up that golden crown was too much to bear. That's ok; it's the taste that matters, right?
Nutrition
We love the lightness of this guava cheesecake. Unlike cream cheese based, baked ricotta cheesecake has less fat.
The consistency isn't as smooth as cream cheese, but it also doesn't have the fat and calorie bomb notorious in those heavier desserts.
This recipe has six generous servings of guava cheesecake with a paltry 222 calories per slice vs. 466 for its cream cheese cousin.
Variations:
We use fresh guava (because there's a guava tree in my mom's yard; however, you can use guava paste if you don't have access to fresh fruit. To do this, melt 1/2 cup of guava paste with two tablespoons of water in a saucepan or the microwave in 20-second bursts, stirring after each until smooth.
For guava flavor throughout the cheesecake, blend the puree or melted paste with half of the ricotta filling until combined, then stir in the rest of the filling.
Add one to 2 drops of red food coloring for a pinker hue.
FAQ's
Are guava sweet?
Yes, they are sweet and tropical with a flavor that straddles between a pear and strawberry with a slight musk quality. This unique fruit is unlike anything else you've tried, and the flavors will draw you back to it repeatedly.
What's the difference between pink and yellow guava?
They are both sweet, but yellow guava tends to be slightly sweeter. Pink guava has a more robust, muskier aroma. When my mother brings her pink guava into our house, the smell permeates every corner and hits you like a mac truck.
Where can I get guava paste?
Guava paste is found in most supermarkets near ethnic foods or any Latin American market.
How do I store leftover guava cheesecake?
Wrap the dessert in plastic wrap and keep refrigerated for 3-5 days.
What to serve with the cheesecake
A puddle of leftover guava puree is a luscious sauce to drag a forkful of cheesecake through.
If you don't have the fresh fruit puree, thin out the guava paste by adding equal parts paste and water to a saucepan and melting them to form a sauce.
Add a squirt of canned whipped cream or a dollop of homemade.

Here's how: Whip ½ cup of cream with a tablespoon of sugar to form soft peaks. (You can also add a tablespoon of dark or coconut rum to add a tropical flavor to the whipping cream.

Cheesecake with guava sauce is a delicious finish to dinner with a cup of strong espresso or cappuccino.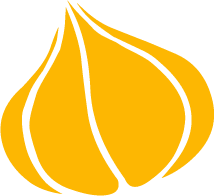 Tried this recipe? Leave a rating and review.
Your comments and shares are invaluable to me and the thousands of readers who use this site daily. If you've made the recipe, leave a star rating and review. We want to hear how you liked it.
We'd love it if you shared the recipe with your friends on social media!
Guava Cheesecake
This simple 6-inch guava cheesecake is made with ricotta cheese for a lighter, healthier dessert. You can use fresh fruit puree or store-bought guava paste for this guava cheesecake recipe.
INGREDIENTS:
For Crust:
1

cup

coconut wafer cookie crumbs

or can use chocolate, graham crackers or nilla wafers

2½

tablespoons

melted butter

2

tablespoons

flaked coconut
For Cheesecake Filling:
3

extra large

eggs

separated — see instructions

⅓

cup

sugar

1

teaspoon

vanilla

1

15-ounce container

whole milk ricotta cheese

1

lemon

zested

1

cup

guava puree

divided
DIRECTIONS:
Preheat oven to 325°.

Spray a 6 1/2″ springform pan (with 3″ sides) with vegetables spray. Set aside.

Add cookie crumbs, butter and coconut in a small bowl and stir to combine. Pour cookie mixture into the springform pan and press the crumbs into the bottom and going up the sides of the pan. Bake for 10 minutes until set, remove from oven and cool.

Separate the eggs – placing the yolks into a bowl of a food processor and the egg whites into a large bowl.

Add the sugar and vanilla to the egg yolks and process until thick and creamy – about 1 minute. Add the ricotta cheese and lemon zest and process an additional 30 seconds or so, until smooth. Transfer the ricotta mixture to a large bowl and set aside.

Beat the egg whites to form stiff peaks. Add half the egg whites to the ricotta mixture and carefully fold them into the batter. Add remaining beaten egg whites and fold into the batter.

Ladle half of the ricotta mixture into the springform pan. Add two tablespoons guava puree and swirl with a toothpick. Top with remaining ricotta batter and smooth over. Drizzle 2 tablespoons guava puree over the cheesecake mixture and drag a toothpick through the puree to form swirls and designs.

Lay a piece of parchment paper over a baking sheet. Set the springform pan in the center and bake for 1 hour or until the cheesecake begin to pull away from the sides.

Transfer to a wire rack and cool completely. Cover with plastic wrap and refrigerate 6 hours or overnight.

To serve: Remove the collar from the springform pan. Slice the cheesecake into 6 wedges and plate them each with two tablespoons each guava puree drizzled over each slice.
NOTES:
Store leftovers wrapped in the refrigerator for up to 3-5 days.
NUTRITION:
Calories:
222
kcal
|
Carbohydrates:
29
g
|
Protein:
4
g
|
Fat:
10
g
|
Saturated Fat:
5
g
|
Cholesterol:
116
mg
|
Sodium:
176
mg
|
Potassium:
138
mg
|
Fiber:
1
g
|
Sugar:
19
g
|
Vitamin A:
295
IU
|
Vitamin C:
19.4
mg
|
Calcium:
31
mg
|
Iron:
1.2
mg
Don't Forget To "Pin It" For Later!