During guava season, my Mom makes this homemade Guava Jam every week. It's sweet, sultry and tropical, cans beautifully and makes a great food gift. If you're looking for guava recipes, jam is a great place to start. You can stir it into yogurt, spread it on toast or top a piece of poundcake with this easy guava jam recipe.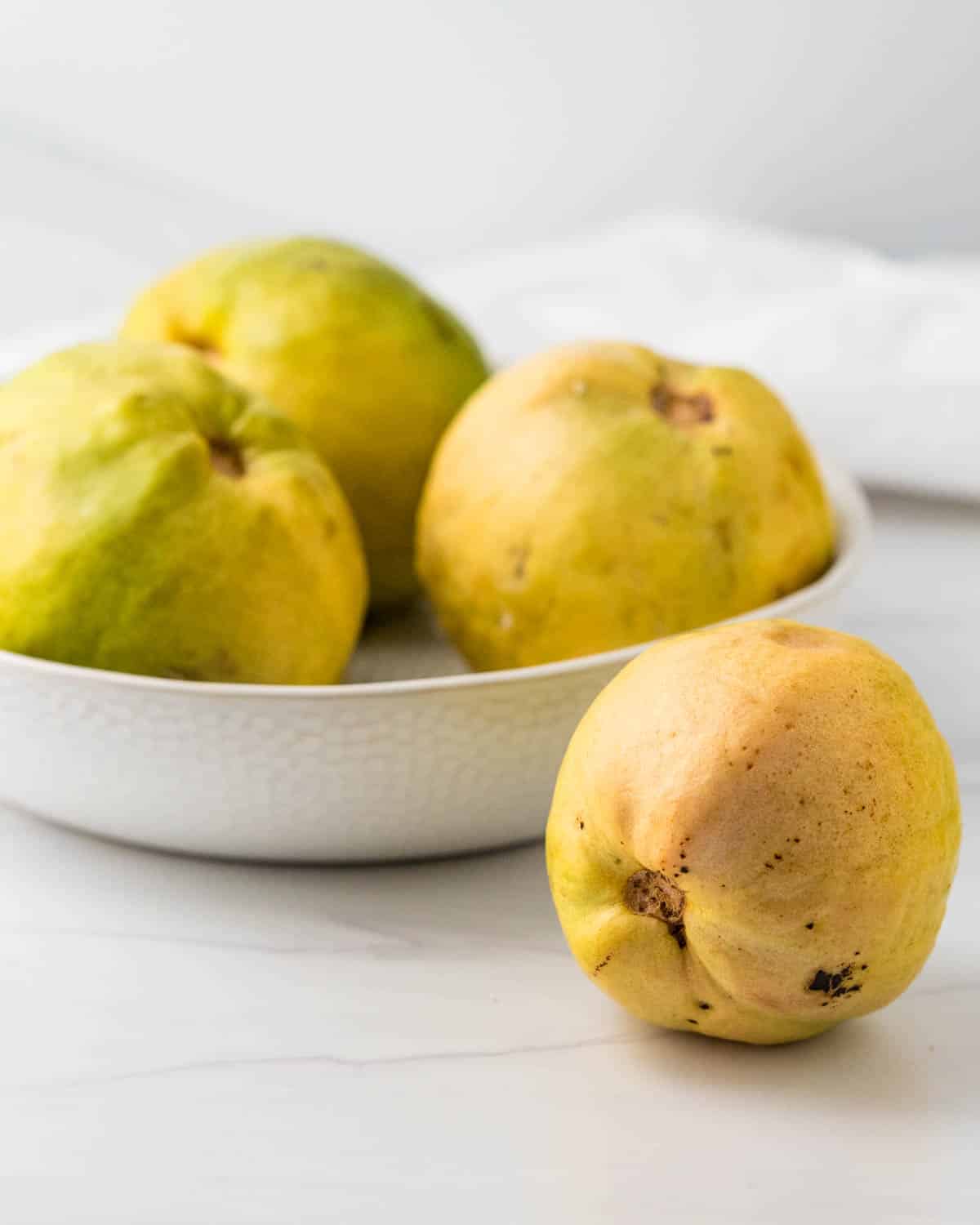 What is guava?
Guavas are tropical and subtropical fruit with distinctly aromatic perfume and a musky sweet flesh. There are many varieties of guava including apple guava and lemon guava, both with pale yellow flesh. This variety is primarily found in Mexico and South America.
Another type is the strawberry guava, with a yellowish-pink hue and fruit that can grow as large as a softball. These orbs have a bright pink interior and a lushly sweet, tropical, slightly musky flavor and they make the best guava jam.
My mother's strawberry guava tree produces copious amounts of fruit when its in season. So much so that the branches will get so heavy that they bend down to the ground under the weight of it.
Consequently, she spends the better part of the summer making batch after batch of this guava jam recipe. It's a favorite with my nephew, Palmer, who gets his own jar – so he doesn't have to share with anyone else.
Why you'll love this recipe:
It has less sugar than most jams, so it's not overly sweet, but is perfectly balanced.
Making homemade guava jam is easy and only takes about 45 minutes to prep and cook the fruit.
This recipe is scaleable based on how many guavas you have; make a lot or a little.
It's a perfect recipe for canning and extends the shelf-life of guavas for a year.
Homemade Guava jam makes a terrific food gift for the holidays.
Ingredients:
Fresh Guavas
Sugar
Pectin
Vanilla Bean or vanilla bean paste (optional)
Guava season
July and August are guava season here in South Florida, and my Mom's guava tree is loaded with them. She's at war with the iguanas to snatch them off the branches before they can reach the tropical fruit.
There are other invading critters, too — which she's successfully deterred through organic farming methods (see description and photos at the end of this post).
Guava ripens one fruit at a time, so my mother picks anywhere from 8-10 guavas daily during the season. Consequently, she's developed a very efficient system for processing them, which I'm happy to share with you.
Quick way to prep guavas for homemade jam:
Peel the guavas using a vegetable peeler or sharp knife.
Cut them in half, crosswise.
Scoop the seeds from the center using a spoon (or Mom recommends a melon-baller).
Then cut the guavas into quarters and transfer the fruit to a food processor.
Pulse to your desired texture. We like it slightly chunky (as shown below), but if you like a finer texture, run the machine for longer.
Now you can use the guavas to make jam or other recipes.
Make ahead
If you want to put it off til later, the peeled and seeded fruit freeze well too. Just bag the processed guavas in freezer-safe zip-top bags and fill your freezer to make your favorite guava recipes anytime.
Another way to process guavas:
If you're short on guavas and want to get the most yield from your fruit, here's another way to use up all the fruit, including the meat around the seeds.
Slice the guavas in half, crosswise, scoop out the fruit (seeds and all) with a spoon and transfer to a bowl.
Mash the fruit with a potato masher to break up the guava.
Transfer the guava pulp and seeds to a blender and pulse 3-4 times to loosen the seeds from the fruit. You don't want to puree it; just 1-2 second pulses until the seeds break away from the guava pulp.
Transfer the guava to a mesh strainer and press on the fruit with the back of a spatula to force it through the filter. Discard the seeds. This makes a very finely textured guava puree.
How to make guava jam:
Measure out your guava puree to determine how much fruit you have. You'll use half as much sugar than you have fruit… So if you have 4 cups of puree, you'll need 2 cups of sugar.
Add the guava puree to a large saucepan and top with the sugar.
Place the pot over medium-high heat and bring to a boil, stirring regularly.
Once the fruit is boiling, add a split vanilla bean or vanilla paste (if using) and 1½ tablespoons of liquid pectin for each cup of fruit—4 cups of fruit requires 6 tablespoons of liquid pectin.
Cook the guava jam mixture, stirring constantly for 20 minutes.
Remove from the heat and transfer to glass canning jars.
If you're not canning the guava jam, transfer it to the refrigerator, keeping it fresh for several weeks to a month. You can also seal the jam in a food-safe manner by water-canning, which we do (see canning instructions in the recipe card below).
Pro-Tips:
The jam-making process is slightly different if you're using powdered pectin; use one tablespoon for each cup of fruit.
Combine the sugar and pectin in a small bowl and whisk until well blended.
Add the powdered pectin mixture to the guava puree and bring to a boil.
Cook the guava mixture for 10-20 minutes until it's concentrated and thickened, then process for canning as described in the recipe card.
Variation:
I use a little vanilla bean paste in the guava jam recipe to give it a mellow flavor. However, you can switch it up by adding lime juice to the guavas for a tangy freshness. Squeeze the juice of one lime and a teaspoon of the zest into the pot as you cook the jam.
FAQ's
What is guava jam good for?
Guava jam is an excellent spread for your morning toast or muffins. It's also delicious in gourmet grilled cheese sandwiches or topping pancakes or waffles. We like to swirl the tropical guava jam into plain yogurt for breakfast or add one or two spoonfuls to flavor smoothies and shakes.
What is guava jam made of?
Guava jam is a simple blend of fresh guavas, sugar and pectin. Sometimes other flavorings are added, and the fruit is cooked until it has a thick, jam-like consistency. It can be eaten fresh or canned for later use.
Is guava paste the same as guava jam?
Guava paste and guava jam aren't the same thing. Guava paste is cooked down to a thick jellied brick of guava and sugar that can be sliced. Guava jam has added pectin and is a much looser consistency. Guava jam can easily be spread onto or stirred into other things like toast or yogurt, whereas guava paste isn't loose enough.
If you've never done home canning, I recommend getting some basic canning equipment to make the process easier.
Helpful canning tools you'll need:
What to do with guava jam:
Spread it on your morning toast or muffins.
Swirl it into yogurt, overnight oats or into your morning smoothies.
Sandwich between sugar cookies.
Make a tropical trifle dessert layering rum-soaked pound cake slathered with guava jam and layered with custard and whipped cream.
When making big batches of jam, I recommending gifting them to friends and family. They make great hostess gifts and stocking stuffers.
My mother sells her homemade guava jam at her garden club for their fundraising activities. It's always the first thing to sell out.
More guava recipes to try: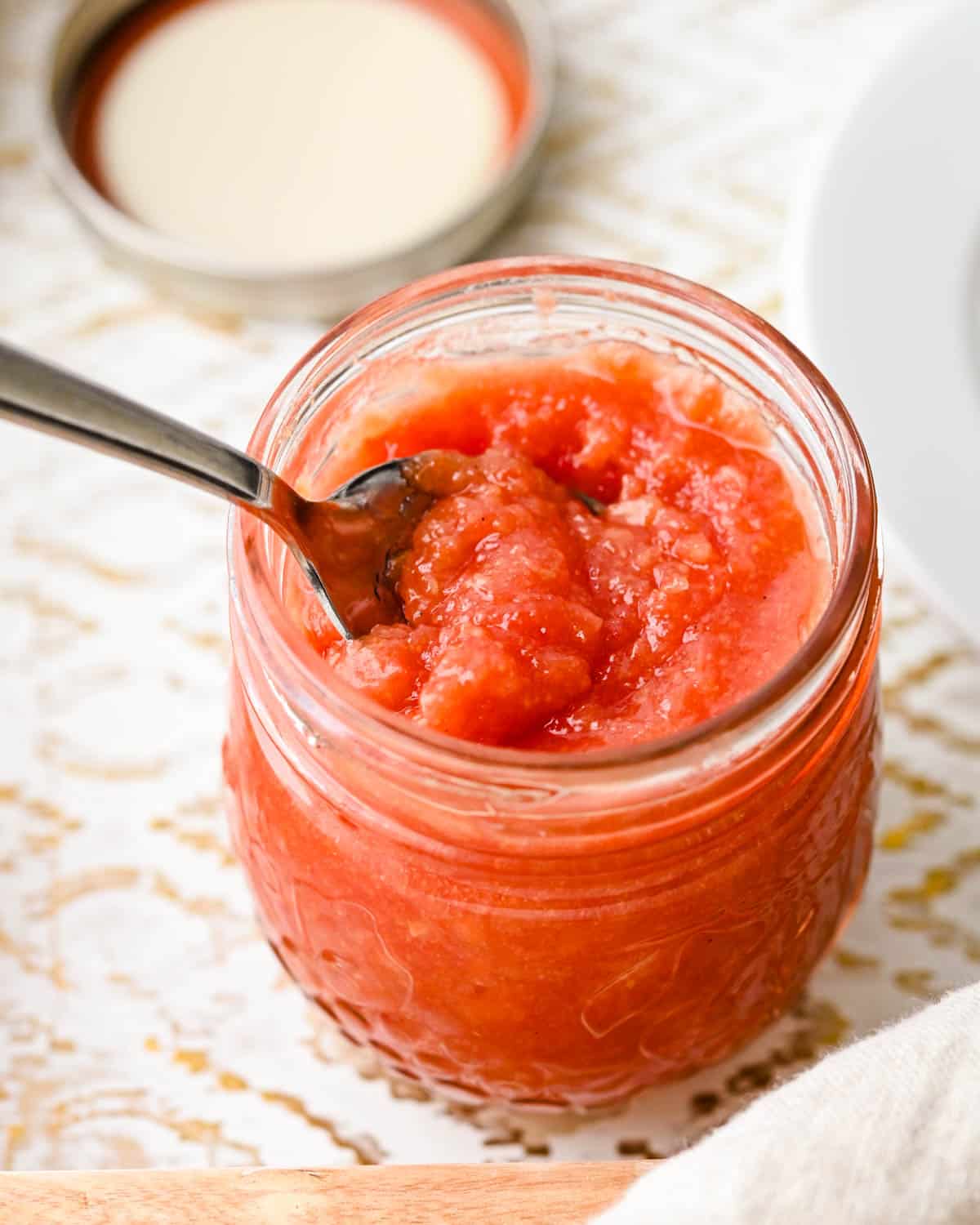 More jams, marmalades and spreads: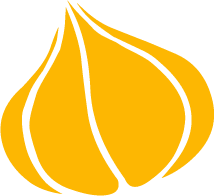 Tried this recipe? Leave a rating and review.
Your comments and shares are invaluable to me and the thousands of readers who use this site daily. If you've made the recipe, leave a star rating and review. We want to hear how you liked it.
We'd love it if you shared the recipe with your friends on social media!
Easy Homemade Guava Jam
When you've got fresh guavas, make guava jam. Tropical, tangy, sweet and lush – this Fresh Guava Jam will ruin you for any store-bought variety. It's easy to make, and canning them makes the jam last. Makes a great hostess or holiday gift too.
INGREDIENTS:
8-10

guavas

I used pink or "strawberry" guavas, but you can use yellow guavas as well.

1

cup

sugar

for every 2 cups of fruit

liquid pectin

Use 1 tablespoon of liquid pectin for each cup of fruit.

½

teaspoon

vanilla bean paste or 1 vanilla bean, split and seeds scraped out

optional
DIRECTIONS:
Before starting the jam, wash the canning jars and lids using hot soapy water. (We recommend using Ball or Kerr canning jars). Be sure your lids and seals are new (you can only water-can jams safely with previously unused lids.) Do I need to sterilize jars before canning? Jars do not need to be sterilized before canning if they will be filled with food and processed in a boiling water bath canner for 10 minutes or more or if they will be processed in a pressure canner.
PREPARE THE GUAVAS:
Peel the guavas with a sharp vegetable peeler. Slice the guavas in half crosswise. Use a spoon or melon baller to scoop out the seeds from the center of the fruit. Reserve the pulp and seeds to make a simple syrup for cocktails.

Roughly chop the guava fruit and transfer to the bowl of a food processor. Pulse several times until the fruit is to the consistency you like for jam. We like ours just slightly chunky, but you can also process until smooth.

Transfer the guava puree to a glass measuring cup to determine how much fruit you have. Measure half as much sugar as you have guava purée. For instance, If you have 4 cups of puree, you'll need 2 cups of sugar.
Before you begin cooking the fruit, PREP THE CANNING POT.
Place a low canning rack in the bottom of a canning or stock pot and fill it with enough hot water that it will cover the jars by 2″. Cover the pot with a lid and heat to bring the water to a boil. Make the jam while the water comes to temperature.
COOKING GUAVA JAM:
In a large non-reactive saucepan, combine the guava puree and sugar. Heat over medium-high heat, stirring regularly until the mixture comes to a boil. Add one tablespoon of

liquid pectin

for every cup of fruit. Continue to cook the guava jam at a low boil for 10-20 minutes or until the jam has thickened.

Note: If you're not water canning, transfer the cooked jam to an airtight jar or container and keep it refrigerated. The fresh jam will last for two weeks.
FILLING THE JARS:
Place a canning funnel over the mouth of a canning jar and ladle the guava jam into the funnel. Fill the jars, leaving about ½" of headspace in each one. Top each jar with the flat lid (seal covering the mouth of the jar) and screw on the lid to fingertip tightness.

Use your canning tongs to transfer the jars of guava jam to the wire rack resting in the water bath and bring to a boil. Process the jars for 10 minutes, then turn off the heat and let them rest in the bath for 5 minutes longer.

Use your canning tongs to lift the jars from the water and place on a work surface lined with a clean dish towel (this will help prevent breakage from temperature shock).

Within a few minutes, you'll hear a little "plunk sound" from each jar – indicating that you've processed the jars correctly and are vacuum sealed.

Let the jam cool to room temperature and rest on the counter overnight. Tighten the screw-on lids and store them in a cool, dark pantry.
NOTES:
Fresh jam (unprocessed) will keep for up to 2 weeks in the refrigerator.

The canned jam will last 12 months in the pantry and six months after opening. Each serving is 2 tablespoons.
NUTRITION:
Calories:
62.35
kcal
|
Carbohydrates:
15.44
g
|
Protein:
0.53
g
|
Fat:
0.24
g
|
Saturated Fat:
0.06
g
|
Polyunsaturated Fat:
0.08
g
|
Monounsaturated Fat:
0.02
g
|
Sodium:
0.54
mg
|
Potassium:
86.26
mg
|
Fiber:
1.15
g
|
Sugar:
14.31
g
|
Vitamin A:
128.7
IU
|
Vitamin C:
47.02
mg
|
Calcium:
3.84
mg
|
Iron:
0.06
mg
How to grow organic guavas on your tree and foil predators
My Mom not only battles the iguanas, but she has another nemesis… Caribbean fruit flies.
They like to burrow tiny pinholes in the guava and lay their eggs in the fruit as it develops on the tree.
Once hatched, the pupa devours the fruit from the inside. She would pick her guavas and slice them in half only to see wriggling white worms. Once you've seen that, there's no way you'll eat the fruit.
After receiving expert advice from horticulturalists, nurseries and googling endlessly, my Mom found an "organic" solution to the insidious fruit flies.
She wraps each fruit as it's just starting to bud with peds – you know those little foot hosiery that you wear to try on shoes? The fine web of hosiery prevents the insects from laying their eggs in a 100% organic way.
Mom keeps boxes of the peds and sets out every day to wrap individual guavas when they're no bigger than a grape. As the guavas grow, the peds stretch with the fruit and protect it from invaders (see photo below).
The result is organic guavas for us with no insects and the iguanas get whatever fruit she didn't wrap.
Bonus: After giving the guava tree this extra treatment for several seasons, the fruit flies became conditioned to the fact they couldn't lay their eggs, and now they've left even the unwrapped fruit alone!