Thinking about holiday baking? Put these almond Christmas cookies on your radar. These crescent cookies use almond flour and a fair amount of butter to give them that sandy shortbread quality, but these almond crescents also benefit from a heady dose of holiday spices like cinnamon and cardamom for perfectly spiced, crave worthy treats that the entire family will gobble up!
My mother's holiday baking never included crescent cookies. We stuck to my grandmother's Oatmeal Chews and Chewy Noels and seldom varied from those two family classics. I wondered (out loud) what holiday cookie traditions my Facebook friends had and boy, did I get an earful. The one cookie that got the most mentions were almond crescents. These snowy topped gems were mandatory at their holiday celebrations. Consequently, I had to bake a batch of these almond Christmas cookies to see what the fuss was about. So glad I did.
Ingredients For Crescent Cookies
Butter
Flour
Almond Meal
Confectioners Sugar
Kosher Salt
Vanilla Extract
Almond Extract
Cardamom
The dough for the almond crescents came together fairly quickly in my stand mixer, but if you're doing it by hand, it may take a little more time and muscle.
The dough is the easy part… After that, you need to use a bit more precision. I did my research and found that many "classic crescent cookie" recipes online, didn't actually resemble crescents and weren't very uniform in their size. In order to standardize my almond Christmas cookies, I used some handy tools that I recommend for making this process go smoothly.
Tools For Making Almond Crescents
Cold Marble Board – this is effective for keeping the dough on the firmer side so that it's easy to work with. This probably isn't something you need if you don't happen to live in the tropics, like me. Here in South Florida, however, we constantly have the A/C running and a chilled marble board is a boon to my holiday baking.
Bench Scraper – A bench scraper is a great tool for scraping up odd scraps and pieces of dough that would otherwise stick to your countertop, but it also has another use. Cutting. Bench scrapers are usually 4-5″ high and do an admirable job of dividing and sub-dividing various bread doughs as well as the dough for these almond Christmas cookies.
Ruler – A ruler is absolutely essential for this because it's how you'll ensure that your cookies are the same size and will look uniform. You'll use the ruler for measuring not only the length, but also the diameter of the crescent cookies. Incidentally, my bench scraper has a built in ruler, which was VERY convenient. I found it at Sur La Table, in case you're interested.
Dividing Dough For Almond Crescents
Once the dough comes together, roll it into a ball and use your bench scraper to cut it into 4 equal portions.
Roll each portion into a ball.
Place the ball on the marble board or counter and roll it into a rope that measures 1″ in diameter (use the ruler).
Then cut the rope into 1″ segments.
On the marble board, roll the dough segment into a rope that measures 4″ in length. (Use your ruler to be sure).
Each of those segments will be formed into individual cookies.
Shaping Almond Christmas Cookies into Crescents
Hold the ends of the 4″ rope between your thumbs and forefingers.
Gently bend the ends into a horseshoe or crescent shape.
Lightly press and form the ends to a slight point.
Transfer the cookie to a parchment-lined baking sheet. Continue forming the cookies in this manner.
This is an important step, and one you don't want to skip.
Chilling The Almond Crescents Before Baking
It might seem superfluous, but the cookies need to chill before they go into the oven. If you don't chill them, the cookies will spread and flatten, not retaining their distinctive shape. By refrigerating the crescent cookies, you'll allow the butter to firm up just enough so that they'll hold their structure in the oven.
Coating Almond Christmas Cookies With Spiced Sugar
While the cookies bake, mix up the spiced sugar mixture in a small bowl until well combined.
Transfer the spiced sugar to a wide shallow bowl or dish (I use an old aluminum pie tin) and shake it a bit until the sugar settles in an even layer on the bottom of the dish.
When the cookies are finished baking, transfer them a few at a time, while they're still warm, to the spiced sugar mixture.
Gently roll the crescent cookies and sprinkle them with additional sugar until they're well coated.
Transfer the cookies to a wire cooling rack and sprinkle with any remaining spiced sugar.
Let the cookies cool to room temperature before transferring to an air tight container.
Storage:
You can keep the almond crescent cookies in an airtight container for 3-5 days at room temperature.
If you want to make the cookies in advance, you can bake them and let them cool to room temperature, but avoid sugaring them. Freeze the crescent cookies in an airtight container, separating layers with parchment paper. Defrost thoroughly and then dust them in spiced powdered sugar.
Can I ship the cookies in the mail?
No. These are delicate cookies and likely wouldn't survive the packaging and travel. Plus, they're best enjoyed in the first few days. They would be lovely for a cookie exchange, however.
I love the snowy look of these crescent cookies and the buttery, melt-in-your-mouth crumb. The powdered sugar coating with its light spiced flavor pairs beautifully with a caffe latte for an afternoon snack.
More Christmas Cookies For Holiday Baking: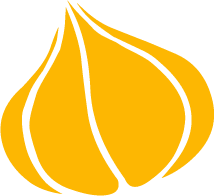 Tried this recipe? Leave a rating and review.
Your comments and shares are invaluable to me and the thousands of readers who use this site daily. If you've made the recipe, leave a star rating and review. We want to hear how you liked it.
We'd love it if you shared the recipe with your friends on social media!
Almond Crescent Cookies
Buttery, lightly spiced and not too sweet, these are the ultimate crescent cookies.
INGREDIENTS:
FOR ALMOND CRESCENT COOKIES:
1

cup

unsalted butter

at room temperature

2

cups

all purpose flour

1

cup

almond meal or flour

½

cup

confectioners sugar

1

teaspoon

kosher salt

½

teaspoon

vanilla extract

(or vanilla bean paste)

1

teaspoon

almond extract

¾

teaspoon

ground cardamom
FOR THE POWDERED SUGAR DUSTING:
2

cups

powdered sugar

1

teaspoon

ground cardamom

1½

teaspoons

ground cinnamon
DIRECTIONS:
In the bowl of a stand mixer, combine the butter, flour, almond meal, confectioners sugar, salt, vanilla, almond extract and cardamom. Turn the mixer on low speed (to prevent the dreaded flour cloud) until its safe to mix at medium speed. Blend for about 1 minute until it forms a cohesive dough.

With your hands, form the dough into a ball and cut it into quarters. Roll each into a ball and then, roll each ball into a rope that's about 1″ in diameter (use a ruler to measure). Use a pastry scraper to cut the rope into 1″ pieces.

Roll each piece into a smaller rope that measures 4″ long (use a ruler to keep them even).

Use your fingers to curve the smaller "rope" into a crescent and pinch and form the ends so that they gradually end in small points. Transfer the cookies to a baking sheet lined with a silpat or parchment paper about 1″ apart.

Continue in this method with the remainder of the dough balls.

Transfer the shaped crescent cookies to the refrigerator and let chill for 20 minutes before baking. Note, this is important for the cookies to hold their shape. If you skip this step, they won't look like crescents.

Position the oven rack to the center of the oven. Preheat the oven to 350°.

When the cookies are chilled and the oven is heated, transfer the cookies to the oven and bake for 12-15 minutes or until the cookies just start to take on a pale golden color.

While the cookies bake, mix together the confectioner's sugar, cinnamon and cardamom in a wide shallow dish (like a pie plate) and set aside.

Allow the cookies to cool for about 5 minutes before transferring them individually to the confectioners sugar mixture. Roll the crescents in the sugar until well coated, then transfer to a wire rack to cool to room temperature.

Store cookies in an airtight container, with each layer separated by a piece of parchment paper. Cookies will keep for 2-3 days if they don't get gobbled up first.
NUTRITION:
Calories:
292
kcal
|
Carbohydrates:
35
g
|
Protein:
3
g
|
Fat:
16
g
|
Saturated Fat:
8
g
|
Cholesterol:
33
mg
|
Sodium:
158
mg
|
Potassium:
21
mg
|
Fiber:
1
g
|
Sugar:
20
g
|
Vitamin A:
378
IU
|
Calcium:
24
mg
|
Iron:
1
mg
Pin Almond Crescent Cookies For Later!