Julia Child's Boeuf Bourguignon
Julia Child's legendary Boeuf Bourguignon is a classic dish that deserves to be enjoyed at least once each fall or winter. This savory, delectable beef burgundy stew is rich and layered with tender chunks of braised beef, caramelized pearl onions, and sautéed mushrooms a spectacularly silky red wine sauce. This is Julia Child's Beouf Bourguignon from her infamous tome, Mastering The Art Of French Cooking.
As long as I can remember, Julia Child has held a position of reverence in our family. My mother was obsessed with her PBS cooking series, The French Chef, her approachable demeanor, and no-apologies matter-of-factness.
Mom had her own copy (it's a two book set) of Julia's first incredible cookbook, pictured above, and cooked from it regularly, as evidenced by the worn jacket and pages inside.
She gifted the books to me, and while I'm not as obsessive as Julie Powell was when she cooked her way through every recipe in both volumes of MTAOFC, I'm every bit as devoted and starry eyed about Julia Child and her importance to the cooking world.
Julia's recipe for Boeuf Bourguignon doesn't take shortcuts and neither did I, however, I do have a few options for braising your beef burgundy in other cooking vessels including the Instant Pot and Crock Pot.
Ingredients you'll need for Julia's boeuf bourguignon recipe:
Beef Chuck Roast
Bacon
Olive Oil
Carrot
Onion
Flour
Red Wine (full bodied, like Burgundy)
Beef Stock or Broth
Tomato Paste
Garlic
Thyme
Bay Leaves
Pearl Onions
Mushrooms
Butter
Parsley
Real beef burgundy from scratch is worth the time
This beef burgundy recipe isn't difficult to make, but it does take time. I suggest making this on a rainy or nasty day when the thought of leaving the house doesn't even enter your mind. Give yourself over to the process and I promise you'll be rewarded with the most amazing flavors and life-affirming accolades.
How to make Boeuf Bourguignon like Julia
Crisp the bacon in a heavy pot and transfer to a paper towel lined dish.
Dry the chunks of beef and brown it in the bacon fat. Transfer to another dish.
Add the onions and carrots to the pot and cook until tender and browned, stirring occasionally.
Return the beef to the pot and sprinkle with flour, stirring to coat.
Transfer the pot to a 450° oven for 4 minutes to give the meat a nice crust.
Add wine, beef stock, tomato paste, garlic, thyme and bay leaves.
Cover the pot and braise in 325° oven for 3-4 hours until the meat is tender.
While the beef burgundy braises, caramelize the onions and sauté the mushrooms separately.
After the meat is tender, use a slotted spoon to transfer the chunks of beef to a plate and strain the vegetables and sauce through a mesh sieve.
Transfer the beef back to the pot and add the strained burgundy wine sauce, onions and mushrooms. ( I also added the simmered carrot to the pot, because I love carrot).
Heat through and serve.
What's the best pot or vessel to make Julia Child's boeuf bourguignon in?
Well, if you want to do it like Julia, you HAVE TO use an enameled dutch oven. Dutch oven's are one my favorite cooking vessels too, as they go seemlessly from the stovetop to the oven and finally, to the table. They keep the meal warm (even at the table) because they're made of cast iron which holds heat remarkably well.
Some dutch oven brands can be prohibitively expensive (Le Creuset and Staub come to mind). However, you can buy off-brand varieties at Homegood's, Marshall's and TJMaxx for a fraction of the price — and come to think of it, keep your eyes peeled, because they sometimes have those fancy brands too.
How to make beef burgundy in the Instant Pot
Making the beef and wine stew is a no-brainer for the Instant Pot. In fact, this is one area where it really excels.
You'll still need to follow all of the steps, but instead of placing the flour coated beef in the oven to crisp, just set the Instant Pot to sauté and cook, stirring occasionally, until it starts to create a fond (those crispy, caramelized bits).
Then, instead of slow braising the boeuf bourguignon for 3-4 hours, cook the beef for about 1 hour at high pressure. When the meat is tender, continue to follow the rest of the recipe.
How to make beef burgundy in a Crock Pot or slow cooker
Slow cookers are wonderful for evenly braising tougher cuts of meat and works brilliantly on the chunks of chuck roast called for in Julia's Boeuf Bourguignon recipe.
The only difference is that you'll need to start with another skillet over the stovetop to crisp the bacon, brown the beef and sauté the carrots and onions.
Once that's done, transfer everything to your slow cooker and braise on high for 3 hours or low for 6-8. Then follow the rest of the recipe as written.
These are two steps that I initially thought were superfluous. My efficient-minded brain couldn't understand why you wouldn't just add the pearl onions and mushrooms to the pot to cook alongside the beef. However, reason is perfectly clear once you've done it.
Braising pearl onions & sautéing mushrooms
Pearl onions and mushrooms have way different cooking times than the beef for this bourguignon. The onions need to simmer for about half an hour to 40 minutes. Mushrooms can be ready in half that time.
Where Julia goes the extra mile is by lightly browning the onions in butter, and then simmering them with fresh herbs, a bay leaf and beef broth, until they reach the perfect level of tender, but not mushy, doneness. They are golden, richly caramelized and ethereal.
Additionally, she cooks the mushrooms in foamy butter until they're rich and browned, but haven't shrunk down to nothingness.
These (seemingly excessive) steps make so much more sense when you put it into that context. I mean, look at the glistening, golden pearl onions (below) after they've simmered. I don't know about you, but I could dive into this pot as is and be perfectly happy.
This is the difference between a "good enough" beef stew and authentic boeuf bourguignon. Yep, I was schooled by Julia.
What to serve with Julia's boeuf bourguignon
Boiled Potatoes – This is the way Julia recommends serving with her beef burgundy stew.
Buttered Noodles are another good option. I would go with wide egg noodles and spoon the beef burgundy and sauce over them.
Steamed Rice – Julia offered this as a suggestion, but I have to disagree here. In my mind rice and stew have nothing in common. I'd save the rice for a beef stir fry.
Mashed Potatoes – This is definitely my choice. Create a well in a mound of mashed potatoes and spoon the beef, vegetables and wine sauce into and over the spuds. Bliss.
Cauliflower Purée – If you're cutting back on carbs, a good cauliflower mash is a great substitute for potatoes.
Creamy Polenta – I know that Julia's recipe is a classic french stew, so polenta might seem an odd choice, but soft cooked cornmeal, with plenty of butter and cream will go perfectly alongside this boeuf bourguignon recipe.
French Bread – from a good French bakery
Buttered peas – Julia recommends serving peas on the side, but in all honestly, if you want peas, I'd just mix a cup of frozen peas into the bourguignon right before serving.
Green Salad – I always like to serve a green salad with rich hearty stews like this. A good vinegary dressing and vibrant greens are a great palate cleanser between indulgent bites of the burgundy stew.
You should also have a good of red wine to enjoy alongside the beef bourguignon. Julia recommends "a full bodied young red wine such as Beaujolais, Côtes du Rhône, Bordeaux St.-Émilion or Burgundy. I'll add to that a fruity Pinot Noir, like Meiomi is one of my favorites.
More hearty braises and stews you'll love: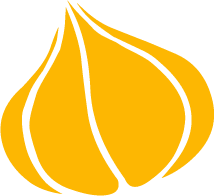 Tried this recipe? Leave a rating and review.
Your comments and shares are invaluable to me and the thousands of readers who use this site daily. If you've made the recipe, leave a star rating and review. We want to hear how you liked it.
We'd love it if you shared the recipe with your friends on social media!
Julia Child's Boeuf Bourguignon
What makes Julia Child's Boeuf Bourguignon the best? Is it the rich, silky burgundy wine sauce? The tender chunks of braised beef or the golden, caramelized pearl onions and mushrooms? All of that PLUS the love you put into making this classic recipe.
INGREDIENTS:
For the Beef
6

ounces

bacon

sliced crosswise 1/4″ thick pieces

1

tablespoon

olive oil

2-3

pounds

beef chuck roast

cut into 2 inch cubes

1

carrot

peeled and sliced

1

small

onion

peeled and sliced

1

teaspoon

kosher salt

¼

teaspoon

pepper

2

tablespoons

flour

2 ½

cups

red wine

full bodied

2-3

cups

beef stock

or broth

1

tablespoon

tomato paste

2

cloves

garlic

mashed

5-6

sprigs

thyme

tied in kitchen string

2

bay leaves
For the Onions
6-7

ounces

pearl onions

from freezer section (thawed)

1

tablespoon

butter

1

tablespoon

olive oil

4

sprigs

parsley

3-4

sprigs

thyme

½

bay leaf

½

cup

beef broth

or stock
For the Mushrooms
1

pound

white mushrooms

stems removed, quartered

2

tablespoons

butter

1

tablespoon

olive oil
DIRECTIONS:
Preheat the oven to 450°.

In a large dutch oven, heat the olive oil until glistening over medium high heat. Add the bacon and cook for several minutes until lightly browned and fragrant. Scoop the bacon with a spoon, tilt against the side of the pan to drain excess grease and transfer to a large, shallow bowl.

Use several paper towels to dry the pieces of beef (if they're not dry, they won't brown) and add them in batches to the dutch oven to brown. Brown the beef on all sides and then transfer the pieces to the bowl with the bacon. Continue until all the beef has been browned.

Add the onions and carrots to the dutch oven and brown them, stirring occasionally.

Return the beef, bacon and any drippings to the dutch oven. Add the salt and pepper and stir to combine. Sprinkle with the flour and stir until the meat and vegetables are well coated. Put the dutch oven uncovered into the hot oven and cook for 4 minutes. Stir the contents of the pot and continue to cook for an additional 4 minutes. (this will give the meat a nice crust).

Reduce the oven temperature to 325°.

Add the wine to the pot and add enough beef stock to barely cover the meat. Stir in the tomato paste, garlic, thyme and bay leaves. Cover the pot tightly with a lid and place back in the oven. Braise for 3-4 hours or until the beef is tender.

While the beef is cooking, prepare the onions and mushrooms.
For the onions
Tie the parsley and thyme into a bundle with kitchen string. In a large enameled pan, heat the butter and olive oil over medium high heat until the foam has subsided from the pan. Add the onions and cook until they are lightly browned. Add the herbs, bay leaf and beef stock and bring to a simmer. Reduce heat to a medium low, cover and cook for 30-40 minutes — until most of the liquid has evaporated. Transfer the onions to a bowl and set aside.
For the mushrooms
In a large skillet heat half the olive oil and butter until the foam from the butter begins to subside. Add half the mushrooms to the pan and cook until browned. They will first absorb the oil, and then begin to brown… do not crowd the mushrooms in the pan. Transfer cooked mushrooms to the same bowl as the onions. Continue with the remaining mushrooms, by heating the oil and butter until the foam subsides, adding the mushrooms and then browning them evenly. Transfer mushrooms to the bowl and set aside.

When the meat is tender, use a slotted spoon to transfer it to a bowl — Set a strainer over a medium bowl and strain the vegetables and broth through the strainer. Press lightly on the vegetables to get as much sauce from them as possible without pushing through the solids. Transfer the beef back to the pot and pour the sauce over the beef. Add the mushrooms and onions (I saved a few carrots too, because I love them).

Heat the contents through on the stove top and serve with crusty bread and a good red wine.
NOTES:
This is even better the second day, if you can stand to wait that long.
NUTRITION:
Calories:
650
kcal
|
Carbohydrates:
14
g
|
Protein:
37
g
|
Fat:
41
g
|
Saturated Fat:
16
g
|
Cholesterol:
138
mg
|
Sodium:
1018
mg
|
Potassium:
1202
mg
|
Fiber:
2
g
|
Sugar:
5
g
|
Vitamin A:
2065
IU
|
Vitamin C:
9.1
mg
|
Calcium:
62
mg
|
Iron:
4.9
mg
Pin "Julia Child's Boeuf Bourguignon" for later!