Easy Louisiana Cajun Red Beans Rice and Sausage
This Cajun red beans and rice recipe is a Louisiana classic. Somewhere between a soup and a stew, this rich, savory, stick-to-your-ribs red beans, rice and sausage blend has a lively, spicy taste. You can use your Instant Pot pressure cooker for this traditional, homemade red beans and rice dish to speed up cooking.
If you crave authentic Cajun and Creole flavors, these easy Louisiana red beans and rice are the best. With smoky, spicy andouille sausage, the "holy trinity" of veggies and freshly steamed white rice, this is a meal the whole family will enjoy.
Ingredients for Louisiana red beans rice and sausage
Dried Red Beans
Bacon
Onion
Celery
Bell Pepper
Garlic
Green Onion
Andouille Sausage
Salt & Pepper
Chicken Broth from Rotisserie Chicken or low-sodium store-bought.
Water
Bay Leaf
Parsley
White Rice
Before you start cooking, start the day before by rehydrating the beans in a pot of cold water. Here's how:
Soaking dried red beans
Pour the beans into a pot or bowl and sift through the beans with your fingers to remove any detritus or pebbles that may have been included in the package. Discard any damaged beans.
Add enough cold water to the dried red beans to cover them by two inches.
Let the beans soak for at least 4 hours or overnight. (I always soak them overnight — habit).
Drain the water from the beans and rinse with fresh water. Now you're ready to go.
About Cajun and Creole Seasoning:
My all purpose Creole seasoning is one I keep on hand to spice everything from my morning eggs to this ultimate Red beans rice and sausage recipe. The recipe makes about ¾ cup of spice mix.
To give the pressure cooker red beans and rice a spicy Louisiana kick, you can use your favorite store-bought Cajun or Creole seasoning or use my homemade recipe.
Homemade Cajun seasoning only takes a minute or two to make. You'll use about 1 tablespoon of the mix in the dish and any leftover seasoning will last for a month or two in a sealed jar.
Pro-tip: I save my empty spice jars to put my own spice blends in. Just be sure to wash them well before adding spices, so the flavors don't mingle and label them!
The holy trinity in Cajun cooking is a combination of celery, bell pepper and onion. These aromatics act as the base for most savory Cajun dishes, including my red beans rice and sausage.
Cooking easy red beans and rice
Use the sauté function on the Instant pot or just heat a standard pressure cooker over medium high heat and add the bacon.
Cook until the bacon is crisp and transfer the bacon to a plate lined with a paper towel. set aside.
Add the bell peppers, onions, celery and garlic to the bacon grease in the pressure cooker and sauté until the vegetables are softened and slightly translucent.
Add the Cajun seasoning and stir well. Sauté for one minute until the seasoning is very fragrant.
Stir in the sausage and beans, add the bay leaf and cover with chicken broth and water.
Seal the lid on the pressure cooker and bring the sausage and red beans to full pressure and cook for 15 minutes.
Let the pressure cooker return to normal pressure, naturally.
The pressure cooker does a great job of cooking the dried red beans to a firm but tender consistency and it accomplishes it without a lot of agitation to the beans (meaning they don't fall apart as they cook). However, I like a creamier consistency to my red beans rice and sausage.
How to make creamy red beans:
Ladle 2-3 cups of beans into a mini food processor – return any errant chunks of sausage to the pressure cooker.
Pulse the beans until they're smooth and creamy and pour the pureed red beans back into the pressure cooker.
Stir to combine. Et vôilà! Creamy red beans.
Note: If you don't have a mini food processor, just use a potato masher or the tines of a fork to roughly mash the beans, then add them back to the pot.
Finishing the easy red beans and rice
Add chopped parsley and remaining green onions to the pot of red beans and andouille sausage. Give it a stir and taste for seasonings. Adjust as necessary.
It's traditional to serve this thick, creamy melange with a scoop of cooked white rice. I like to use a sticky rice as opposed to converted, but that's up to you.
Additional garnishes
Chopped Green Onion
Extra Sprinkle of Cajun Seasoning
Several Dashes of Hot Sauce (We like Crystal's).
Reserved Crispy Bacon
This recipe makes a big pot of hearty, satisfying red beans, rice and sausage to feed a crowd and while this is a great dish for celebrating Mardi Gras, you don't want to wait to enjoy these easy red beans and rice.
FAQ's
Can I Meal Prep Red Beans Rice and Sausage?
Yes! Divide the red bean and sausage stew into 8 separate containers and top with a ladle of cooked rice. I recommend chopping extra parsley and green onion on the day you plan to eat the stew and package it separately in a zip top snack bag (if you're taking it to work). Reheat individual containers in the microwave and serve with parsley, green onions and hot sauce.
Can I freeze pressure cooker red beans and rice?
Yes. Transfer to a plastic container with a tight fitting lid and freeze the red beans and sausage for up to 3 months. I recommend making fresh rice on the day you reheat the stew.
Can I use canned beans?
Yes. Of course, if you use canned, you can skip the whole pressure cooker part of the recipe and you won't need as much liquid. Here's a brief how-to:

1. Cook the bacon.
2. Sauté the sausage in the bacon drippings.
3. Sauté the vegetables in the drippings.
4. Add the Cajun seasoning and three 15-ounce cans of cooked red beans with their liquid.
5. Add 1 ½ cups of chicken broth and bring to a simmer with the lid slightly askew.
6. Cook for about 20 minutes, stirring occasionally.
7. Scoop out some of the beans and mash them before adding the back to the pot.
8. Add the chopped onions and parsley and serve with cooked rice.
More Cajun inspired dishes: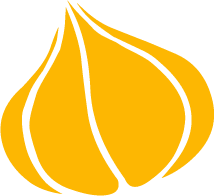 Tried this recipe? Leave a rating and review.
Your comments and shares are invaluable to me and the thousands of readers who use this site daily. If you've made the recipe, leave a star rating and review. We want to hear how you liked it.
We'd love it if you shared the recipe with your friends on social media!
Louisiana Red Beans with Smoked Sausage
This spicy, flavorful classic Louisiana recipe is easy to make with dried red beans, Creole seasoning and smoked sausage. Makes a delicious meal to feed the whole family.
SPECIAL EQUIPMENT:
Instant Pot or Pressure Cooker
INGREDIENTS:
1

pound

dried red beans

5

slices

bacon

chopped

1

large

onion

diced

3

stalks

celery

diced

½

sweet bell pepper

diced

1 ½

cups

green onion

(divided) sliced

5

large

cloves garlic

minced

1

tablespoon

Creole Seasoning

1

pound

smoked sausage

preferably andouille, cut into 1/2" pieces

salt and pepper to taste

3

cups

chicken stock from rotisserie chicken

homemade or low sodium store bought

1 ½

cups

water

or enough to just cover the beans and sausage in the Instant pot.

1

bay leaf

½

cup

chopped parsley
ADDITIONAL GARNISHES:
4

cups

steamed white rice

(from 2 cups uncooked rice) prepared according to package directions

chopped green onion

chopped parsley

Louisiana Hot Sauce

We like Crystal's

reserved crispy bacon

sprinkle of Creole seasoning
DIRECTIONS:
SOAK THE BEANS:
Place the beans in a large pot. Sift through the beans with your hands picking out any gnarled or bad beans or any loose pebbles or detritus that may have gotten into the package. Cover the beans with cold water (4-6 cups) cover the pot and let sit overnight to reconstitute.
FOR THE LOUISIANA RED BEANS:
Drain the beans and rinse with cold water. Set aside.

Turn the Instant Pot to Sauté mode and cook the bacon until crispy and fat has rendered. Transfer the bacon to a paper towel lined plate to drain.

Add the chopped onion, celery, bell pepper, garlic and 1 cup of sliced green onions to the bacon fat and saute for 5-8 minutes or until the vegetables have softened. Stir in the Louisiana seasoning and cook for one minute until fragrant.

Add the sausage and beans and stir to combine. Pour the chicken broth over the bean mixture and add enough water so that the liquid just covers the beans and vegetables. Add the bay leaf and seal the Instant pot. Set to pressure cook for 15 minutes. Let the pressure in the pot release naturally.
FINISH THE RED BEANS AND SAUSAGE
Ladle out about 2-3 cups of red beans into a bowl (return any chunks of sausage to the Instant Pot).

Mash or blend the beans in the bowl until they have a smooth, creamy consistency. You can achieve this with a potato masher or pressing the back of a fork against the cooked beans in the bowl, or by transferring the beans to a mini food processor or blender.

Add the mashed beans back to the rest of the beans and sausage with the chopped parsley and remaining green onion and stir to combine.

Serve the beans with reserved crispy bacon, extra parsley and scallions, hot sauce and white rice.
NOTES:
Leftovers should be placed into an airtight container and refrigerated or frozen. Do not store rice with red beans and sausage.
NUTRITION:
Calories:
458
kcal
|
Carbohydrates:
42
g
|
Protein:
24
g
|
Fat:
22
g
|
Saturated Fat:
7
g
|
Cholesterol:
49
mg
|
Sodium:
626
mg
|
Potassium:
1163
mg
|
Fiber:
10
g
|
Sugar:
3
g
|
Vitamin A:
1234
IU
|
Vitamin C:
23
mg
|
Calcium:
90
mg
|
Iron:
5
mg
Pin "Cajun Red Beans and Rice" for later!