Authentic Creole Seasoning
What is that flavor? Bold, spicy. Like a tingly assault on your senses. It's Creole seasoning. My secret ingredient to kick up the wow factor for chicken, pork, beef and seafood. Make it in minutes with everyday spices already in your spice cabinet.
The lip-smacking zing of this all purpose spice blend is a perfect seasoning for pasta, rice and potato recipes. Skip the store-bought Cajun seasoning blends and make it yourself from everyday pantry ingredients.
Why you'll love this Creole seasoning recipe:
This classic Louisiana blend tastes just like you're in the Big Easy. It's spicy and balanced with the traditional New Orleans flavors that will perk up anything you add it to.
Homemade Creole seasoning is quick and easy to make with just a few ingredients.
This recipe makes about 3/4 cup (not too much, not too little).
Use Creole seasoning to sprinkle on food, as a base for soups, stews and braises or as a spice rub for meat and seafood. It's even tasty in cream or tomato based sauces.
Creole is more than just a seasoning blend.
When you hear the words Cajun or Creole bantered about, you might think New Orleans or Mardi Gras. Spicy blackened red fish or but these cuisines have a rich cultural and epicurean heritage that dates back to the 1700s when settlers from Europe (Germany, France, Italy, Spain) and the Caribbean as well as the Acadians from Canada and the Northeast settled in Louisiana.
The diaspora of cuisines that came with its original inhabitants gave way to a true melting pot of flavors in uniquely Louisiana recipes, dishes and regional specialties.
What's the difference between Creole and Cajun cuisine?
According to Chef John D. Folse, CEC, AAC and author of The Encyclopedia of Creole and Cajun Cuisine, the difference is simple.
Cajun cooking, based on French cooking with a rustic, home style flair. This cuisine brings to mind a cauldron or cast iron pot of something simmering as a family project to feed a crowd. Cajun cooking uses ingredients indigenous to the land, swamps and bayous of the surrounding areas.
Creole cuisine is more sophisticated, the fare of cooks and chefs, using classic French and European techniques, wine and liquor-based sauces and more delicate flavors. Creole cuisine is influenced by European settlers as well as Caribbean islanders, Native Americans and resettled Acadian people.
What's the difference between Creole and Cajun seasoning?
Cajun and Creole seasonings are very similar with Cajun blends more focused on the bold intensity of black, white and cayenne pepper along with paprika and other ingredients.
Creole seasoning has a similar intensity, but that blend generally includes dried herbs like thyme and oregano, sometimes basil.
Can I use Creole seasoning interchangeably with Cajun seasoning?
Yes. Cajun and Creole seasonings are kissing cousins and either will work well for most recipes and dishes where you want to add a kicky punch.
Ingredients needed for Creole seasoning
Smoked Paprika
Kosher Salt (preferably Diamond kosher)
Garlic Powder
Black Pepper
Onion Powder
Cayenne Pepper
Dried Oregano
Dried Thyme
Making your own Creole seasoning is simple to do with common pantry staples and it takes all of 5 minutes to assemble.
Most recipes will call for 1 to 2 tablespoons of Cajun or Creole seasoning, so to ensure that the flavor is fresh, I prefer to mix the spice blend in small batches (yielding about ¾ cup per batch).
This amount usually lasts about 1 to 1 ½ months for me, and then I just make another batch.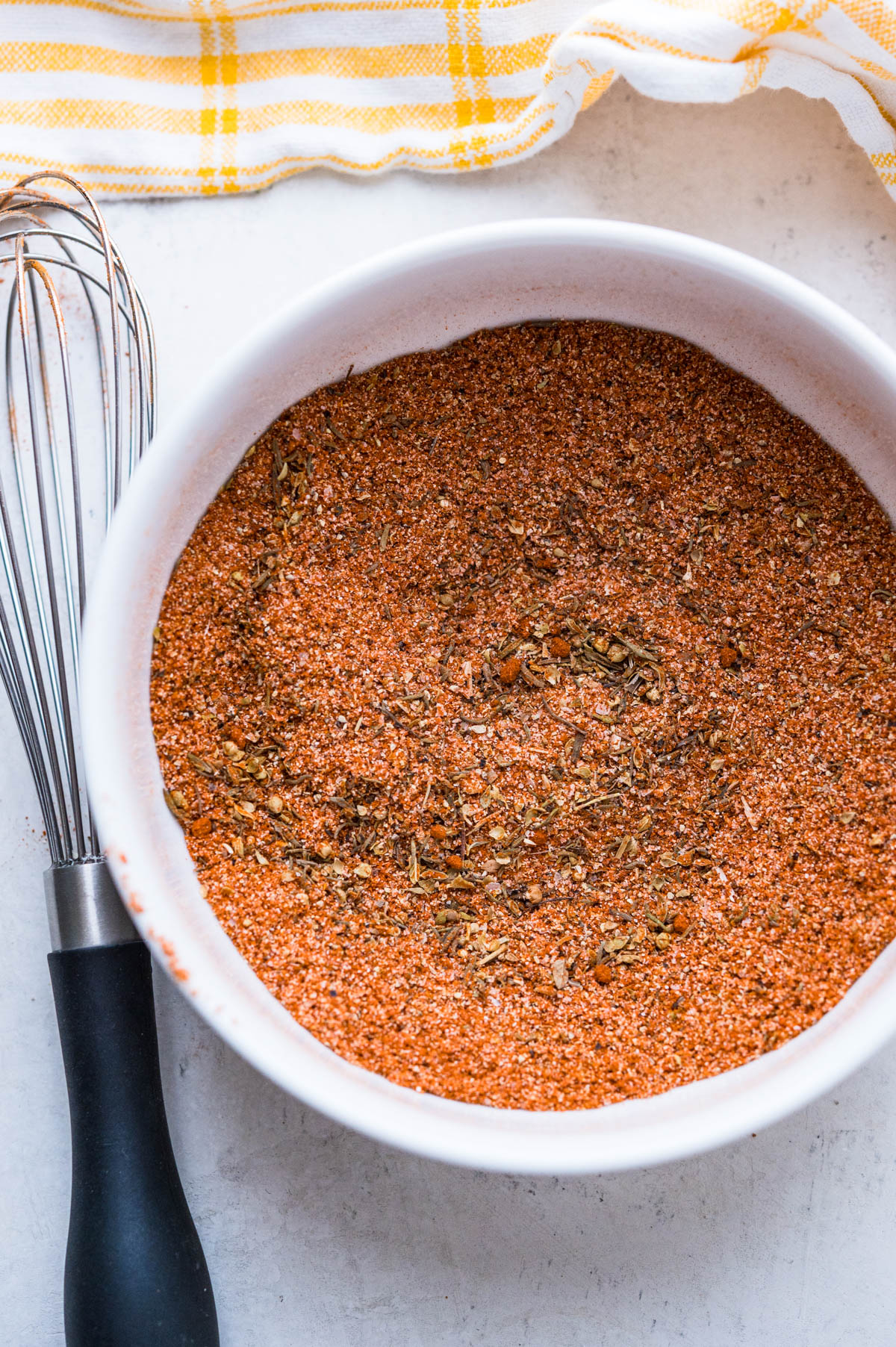 How to use Creole seasoning
There are endless ways to use Creole seasoning.
It's the main spice blend for my Red Bean & Sausage Soup recipe.
Add 1-2 teaspoons to this Andouille and Sweet Potato Frittata.
Add 1-2 teaspoons to these Whipped Sweet Potatoes for a spicy flair.
Mix 3 tablespoons of Creole seasoning and 2 tablespoons of brown sugar, then use it as a spice rub for chicken, pork or beef.
Add 1-2 teaspoons to 2 cups of steamed rice. Add ¼ cup of fresh chopped cilantro or parsley for a spicy side dish.
Mix 1 tablespoon of Creole seasoning with ½ cup of mayonnaise as a spread for sandwiches and Po' Boys.
Add the Creole spice blend to scrambled eggs and serve with a side of griddled ham and sliced tomatoes.
Add a teaspoon to red eye gravy to punch of a plate of ham and eggs.
When making a bechamel (for macaroni and cheese, or a add 1 tablespoon of Creole spice to the flour for a spicy Louisiana flavor.
When sautéing carrots, onions and celery (mirepoix) for soups and stews, you can change the direction by adding a tablespoon of creole seasoning to the vegetables. Then add stock, meats or seafood to give the flavor a distinctly New Orleans vibe.
Add 1-2 teaspoons to a simple vinaigrette to add a kick to plain salads.
FAQ's
How long will Creole Seasoning last?
This blend should keep for up to 3 months in a sealed container stored in a dark place.
Can I freeze Creole seasoning?
Yes. If you don't think you'll get to it in time, I recommend freezing it in a small, heavy duty container for up to 6 months. Because it's a dried spice blend, you can scoop it directly from the freezer.
More Cajun and Creole recipes you'll love: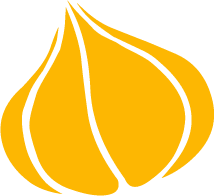 Tried this recipe? Leave a rating and review.
Your comments and shares are invaluable to me and the thousands of readers who use this site daily. If you've made the recipe, leave a star rating and review. We want to hear how you liked it.
We'd love it if you shared the recipe with your friends on social media!
Authentic Creole Seasoning Blend
It's easy to make your own Creole seasoning with just a handful of pantry spices. Use this all purpose seasoning as a rub for chicken, pork and seafood, to jazz up steamed vegetables and give a kick to sauces and soups.
INGREDIENTS:
1

tablespoon + 1 ½ teaspoons

smoked paprika

1

tablespoon

Diamond kosher salt

or 2 teaspoons Morton kosher salt

1

tablespoon

garlic powder

1 ½

teaspoons

black pepper

1 ½

teaspoons

onion powder

1 ½

teaspoons

cayenne pepper

1 ½

teaspoons

dried oregano

1 ½

teaspoons

dried thyme
DIRECTIONS:
Combine the ingredients in a small bowl and whisk to blend.

Store in a tightly sealed glass jar in a dark place, like a pantry or cabinet.
RECIPE VIDEO:
NOTES:
Store Creole seasoning in an airtight container in a cool, dark environment like a pantry for up to 6 months.
Makes 3/4 cup of seasoning mix.
NUTRITION:
Calories:
108
kcal
|
Carbohydrates:
23
g
|
Protein:
5
g
|
Fat:
3
g
|
Saturated Fat:
1
g
|
Polyunsaturated Fat:
2
g
|
Monounsaturated Fat:
1
g
|
Sodium:
6997
mg
|
Potassium:
614
mg
|
Fiber:
10
g
|
Sugar:
2
g
|
Vitamin A:
8656
IU
|
Vitamin C:
4
mg
|
Calcium:
150
mg
|
Iron:
7
mg
Pin It For Later!