Muffuletta Sandwich Recipe
Muffuletta. Just saying the name of that New Orleans sandwich provokes a mouth-watering, Pavlovian response in me. This muffuletta sandwich recipe is as authentic as you can get, if you don't happen to live in the crescent city. With a tasty muffuletta mix of briny olive salad, sliced cheeses and a smorgasbord of cold cuts, this isn't a mere sandwich. It's a gustatory revelation.
The Big Easy Is Famous For:
The French Quarter
Jazz
Jug and Washboard Bands
Bourbon Street's raunchy, but good humored debauchery.
Mardi Gras parades replete with a neck-straining volume of shiny beads.
Voodoo dolls and high priestesses.
Street performers and artists.
Magazine Street
The Garden District
Fleur de Lys symbols everywhere
and FOOD. Loads of food.
From food-stuffs like Tabasco sauce, spicy tasso ham, jarred muffuletta mix, Mardi Gras hued King cake, sugared beignets, dressed Po' Boys and spicy brown gumbo to the bevy of local, hole-in-the-wall eateries and superior fine dining establishments serving their own version of these classics, the one thing that's impossible to do in New Orleans is go hungry. Central Grocery is legendary for its muffuletta sandwich recipe, however, you can find this holy grail of stuffed bread at almost every outpost across the city. Last time I was there, Scott and I shared one from Cochon/Butcher. Fabulous!
Unfortunately, a pricey plane ticket is always standing between me and my craving for muffuletta sandwiches. That's an unacceptable circumstance in my view, however, it doesn't have to be that way. It merely takes some forethought and this New Orleans sandwich can be yours.
Ingredients For Muffuletta Sandwich Recipe
Deli Ham (thinly sliced)
Genoa Salami (thinly sliced)
Mortadella (with pistachios, thinly sliced)
Provolone (thinly sliced)
Swiss Cheese (thinly sliced)
Extra Virgin Olive Oil (for drizzling)
Not to get nit-picky, but if you've gone to the trouble of making the muffuletta bread and the olive muffuletta mix, as well as standing in line at the deli, waiting for assistance, you want to get the building order of this sandwich RIGHT!
Proper Muffuletta Sandwich Stacking Order:
Slice the muffs (nickname for muffuletta bread) in half, horizontally.
Drizzle both halves with olive oil.
First Layer: Salami
2nd Layer: Ham
Third Layer: Swiss
Fourth Layer: Mortadella
Fifth Layer: Provolone
Sixth Layer: More Salami
Seventh Layer: Olive Muffuletta mix
Top the sandwich with the other half of the muffuletta bread and press down.
Slice your New Orleans sandwich into fourths or sixths, depending on how hungry you and your diners are.
Muffuletta Sandwich Recipe Go Withs:
Some obvious, but always welcome sides include uber crunchy potato chips (Zapp's if you can get them), very cold Abita beer, crunchy dill pickles, your favorite slaw or potato salad, that way your New Orleans sandwich turns into an authentic Cajun meal!
If this classic Muffuletta sandwich recipe has got you jonesing for more Cajun and Creole fare, be sure to browse the end of this post for my favorite dining spots and one to avoid in the Big Easy.
More New Orleans Inspired Favorites:
Garlic & Zest is a participant in the Amazon Services LLC Associates Program an affiliate advertising program designed to provide a means for sites to earn advertising fees by advertising and linking to Amazon.com.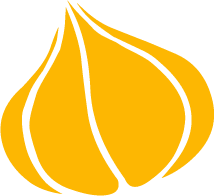 Tried this recipe? Leave a rating and review.
Your comments and shares are invaluable to me and the thousands of readers who use this site daily. If you've made the recipe, leave a star rating and review. We want to hear how you liked it.
We'd love it if you shared the recipe with your friends on social media!
Muffuletta Sandwich
You don't have to visit New Orleans to have an authentic Muffuletta (though I do recommend at least one trip to the Big Easy). This one is piled with all the traditional meats and cheeses as well as their famous, briny, not-to-be-missed olive salad.
INGREDIENTS:
1

10″

muff bread

or other soft round boule (can also make individual sandwiches on hoagie rolls

2

tablespoons

olive oil

⅓

pound

ham

thinly sliced (I used Virginia ham from the deli

⅓

pound

Genoa salami

thinly sliced

⅓

pound

provolone cheese

thinly sliced

⅓

pound

mortadella (Italian bologna)

thinly sliced

⅓

pound

swiss cheese

thinly sliced

1

cup

olive salad
DIRECTIONS:
ASSEMBLE THE MUFFULETTA:
Carefully slice the muff or boule in half, horizontally. Drizzle the olive oil over the cut halves of the bread and lightly brush it over the loaf with a pastry brush.

Layer 1: Salami. Overlap half of the salami to cover the bottom layer of bread.

Layer 2: Ham. Arrange layers of ham over the salami, overlapping as you go.

Layer 3: Swiss Cheese. Add the swiss cheese as the next layer, overlapping over on itself.

Layer 4: Mortadella. Arrange and verlap the mortadella over the swiss cheese.

Layer 5: Provolone: Add provolone as the next layer to the sandwich, overlapping on each piece to cover the layer beneath.

Layer 6 Salami. Use the remainder of the salami to cover the provolone.

Layer 7: Olive Salad: Generously spread olive salad over the salami layer evenly.

Finish the muffuletta by topping with the remaining piece of bread and pressing down firmly on the sandwich. Cut the sandwich into fourths (for large appetites) or sixths or even eighths for smaller appetites.

Note: a eighth of a sandwich is perfect for me, with a handful of chips — my husband can do 1/6th or even a 1/4 if he's really hungry!
NUTRITION:
Calories:
2805
kcal
|
Carbohydrates:
18
g
|
Protein:
170
g
|
Fat:
225
g
|
Saturated Fat:
97
g
|
Cholesterol:
541
mg
|
Sodium:
8711
mg
|
Potassium:
1575
mg
|
Sugar:
2
g
|
Vitamin A:
2585
IU
|
Calcium:
2396
mg
|
Iron:
6.5
mg
Pin "New Orleans Sandwich" For Later!
My Favorite Places To Eat In New Orleans
If this post hasn't made your stomach grumble in hunger and that olive muffuletta mix isn't calling your name, you might want to check your pulse. Seriously. And if it's inspired you to book a trip, here are some of my recommendations for dining:
Breakfast/Brunch:
Restaurant Stanley – Amazing Breakfast/Brunch Spot with New Orleans inspired ingredients like boudin, tasso ham, fried oysters and soft shell crabs.
Café Du Monde – They only sell two things — Strong chickory coffee (best in a café au lait) and powdered-sugar coated sweet beignets. Get in line early – or be prepared for a twenty minute wait (still worth it).
Commander's Palace – I put this in the Breakfast/Brunch category, not because that's all they serve, but because you don't want to miss the Jazz Brunch with things like Eggs Sardou, Turtle Soup, Veal Grillades and Grits, Banana's Foster and Bourbon Bread Pudding.
Avoid: The Court of the Two Sisters – Yes, they have live music and, yes, there's a lovely patio but that's really all this place has going for it. I don't like to speak ill, but this is a tourist trap. It's an expensive prix-fixe buffet breakfast — and a poor one at that. Turtle soup was bland, étouffée didn't have any kick and even the omelette station was not up to snuff. The food didn't look (or taste) anything like what was presented on the website. Scott and I didn't get through half of our meals before we decided to cut our losses, pay the tab and go. A few hours later, we made up for our poor breakfast decision with a $14 muffuletta from Butcher.
Lunch:
Butcher – The deli adjacent to Cochon restaurant serving hand crafted sandwiches and sides in a hip, but low-key manner. Scott and I split the muffuletta here and it was piled with meats, cheeses and olive salad with more than enough for the two of us. Nice selection of brews and dessert bars and cookies, too.
Johnny's Po' Boys – There is nothing fancy about this place, but the sandwiches are legit. My favorite has and always will be the Oyster Po'Boy. Make sure to get it "dressed" and don't share with anyone. Trust me, you want it all for yourself.
Acme Oyster – Lots of options on the menu, but we gravitate toward the chargrilled oysters in the half shell. They're hot and buttery with a cheesy blend and they don't suck! Try it with an icy Abita.
Dinner:
August – fine dining. I admit it's been a while since we've eaten here, but their oysters done three ways still haunts me. While I was blown away by the creativity and flavors, Scott ordered a simple steak and had to send it back three times because of cooking temperatures. My advice, look for something you wouldn't get at any other restaurant and go with that… Scott still kicks himself for ordering a steak — I mean who does that in New Orleans?
Brennan's – I've eaten here several times for dinner and have never been disappointed. This is Creole cuisine taken to a fine dining level. Next time, I may try Brennan's for brunch — especially for the "Eggs Cardinal" and Caribbean Milk Punch!
Red Fish Grille – Casual, creative and very tasty seafood. You definitely want to try their Oyster Happy Hour or just even graze over the bar food menu, but there's a whole lot of Cajun inspired fare to try at this Bourbon Street landmark.
Restaurant NOLA – This is one of Emeril's restaurants and it's so worth a visit. It's not overly fancy and has a great vibe with familiar food, done very well. This is a true story: Scott and I were meandering around N. Peters and Decatur street (sober) when a car made a left hand turn without looking in front of them. It narrowly avoided hitting Scott, but hit me head on. I was thrown onto the hood of the car and tossed into the street. They wanted to call an ambulance for me, but I refused — because we had reservations that night at NOLA and I didn't want to miss out. I was blackened and bruised, but a stiff cocktail and Emeril's shrimp and grits made up for it. You have to have priorities in life.
La Petite Grocery – Located on Magazine Street and no where near the French Quarter, this James Beard Award Winning Restaurant is one that I go to EVERY TIME I'm in New Orleans. Last time I was there, The French 75 became my favorite cocktail and the crab beignets are creamy, fried bites that we still talk about.
More New Orleans Inspired Fare: