One Pot Rustic German Goulash Recipe
German goulash is a hearty beef stew, seasoned with onion, paprika and caraway seed. It's a simple but rich and comforting one pot meal that's great over egg noodles, mashed potatoes or spaetzle. Learn how to make this easy German goulash recipe in one pot with a Dutch oven, slow cooker or Instant Pot. It only takes 30 minutes of hands-on prep for a delicious, home cooked meal.
The term "goulash" has evolved over time to mean a "soup or stew", but it's origins date back to the 9th century gulyás (shepherds) who raised cattle on the plains of Hungary and sold their herds on cattle drives.
On those long treks to market their steers, goulash sustained the shepherds. Goulash, traditionally a soup, was made with the weaker cattle that couldn't survive the arduous trip. Every part of the animal was used.
Onions and caraway, prolific on the plains of Hungary, were natural mainstays to season the goulash. (Paprika wasn't introduced until centuries later.)
As the gulyás traveled between towns and cities, selling cattle and sharing their goulash, it became a popular dish in each region they visited. Variations to the traditional goulash recipe sprang up from the different locales, each putting their own twist on classic Hungarian goulash.
As with regional American barbecue, goulash recipe variations abound, depending on who's making it. Here's a small, but not exhaustive list.
Hungarian Goulash – Is traditionally served as a soup. Sometimes has potatoes added to add starch and thicken the hearty soup.
German Goulash – Is enriched with a little red wine, but no potatoes and is more of a stew than a soup.
Czech Goulash – Can be made with pork or beef and is served with bread dumplings, fresh onion and beer.
Croatia – Replaces venison or wild boar with the beef and often adds porcini mushrooms and bacon (that sounds good).
Italy – In addition to beef and red wine, it's seasoned with paprika, rosemary, marjoram and lemon zest and often served with soft polenta.
Poland – Eaten all over the country, Goulash is usually served with mashed potatoes or over noodles.
Serbian Goulash – is typically made with beef, veal or pork, but sometimes wild game as well and served with noodles or mashed potatoes.
Slovenian Goulash is usually made with at least two types of meat and is commonly served with mashed potatoes.
U.S. and Canada – this is not really a goulash in my opinion. A typical American goulash is made with ground beef instead of chunks of meat, lots of tomatoes (where tomatoes and tomato paste are sparingly used in more traditional recipes ) and the elbow macaroni is cooked in the same pot as the meat. I'd categorize it as an easy one pot or skillet dinner (it's good, but it ain't goulash).
This recipe uses 1½ POUNDS of onions. That might seem like overkill, but it's not. The onions cook down until they're soft and sweet. They add depth, but not sting to this simple German stew.
Ingredients for German goulash
Onions – the aromatic base for the stew.
Olive Oil – for sweating the vegetables and searing the beef.
Beef Chuck Roast – chuck roast is good for long simmers as it gets fork-tender while braising.
Green Pepper – for more aromatics and flavor.
Garlic – while this allium is sharp when raw, the sting will mellow as you braise the German goulash.
Tomato – during the cooking process, the tomato will melt into the stew.
Salt – you can use regular iodized salt or kosher salt.
Pepper – freshly ground will have the most potent flavor.
Sweet Paprika – to add color and flavor to the German goulash stew.
Marjoram – is a woody, floral citrusy spice with a milder flavor than oregano.
Tomato Paste – is concentrated and provides flavor and color to the German goulash gravy.
Caraway Seed – this is the characteristic ingredient for this German stew with a distinct flavor like anise and a bitter flavor that ameliorates the licorice notes.
Beef Broth – Look for low-sodium beef broth because the stew needs a long simmer, which will concentrate the stock. A full sodium broth will make the goulash taste saltier.
Red Wine – it doesn't have to be an expensive, just something you would like to drink.
Sour Cream – (optional) I've added sour cream to this German goulash recipe, which technically makes it lean toward a paprikash. You don't have to add it if you don't want to, but I've found that the rich, tangy notes of just a little sour cream pair very well with the beef goulash.
How to make German goulash in the oven
In a large heavy pot or dutch oven, cook the onions in olive oil over medium heat for 15 to 20 minutes, stirring occasionally until they're very soft and sweet. Transfer onions to a bowl.
Add the beef to the pot and cook for 5-10 minutes until it's browned on the outside.
Transfer the onions back to the pot along with the green pepper, garlic, tomato, salt, pepper, paprika, marjoram, tomato paste, caraway seed, beef broth and red wine. Stir to combine and heat to boiling.
Once the goulash comes to a boil, place the lid on the pot so that it's slightly askew and steam can escape and transfer to the oven. Braise for 1 1/2 to 2 hours.
Once the goulash has cooked, stir in the sour cream (you could also use crème fraiche).
Other cooking methods
Can I make German goulash in a slow cooker?
Yes. Follow the instructions to the point of browning the meat, then transfer the ingredients to the slow cooker. Cover with the lid and cook on low for 6-8 hours or on high for 3-4.

If the stew isn't as thick as you'd like, let it simmer without the lid for 45 minutes to an hour towards the end of cooking to evaporate some of the liquid.
Can I make it on the stovetop?
Yes. After the goulash comes to a boil, reduce the heat to medium or medium-low and place the lid on the pot so it's slightly askew and steam can escape. Simmer for 1½ to 2 hours, stirring occasionally to prevent sticking and/or burning.
Can I use a pressure cooker or Instant Pot?
Yes. Follow the instructions to combine the browned meat with the rest of the ingredients (except the sour cream), then bring the pot to high pressure and cook for 35 minutes. Let the pressure release naturally.

If the stew isn't as thick as you'd like, continue to simmer using the sauté function, occasionally stirring (so it doesn't scorch) until some of the liquid evaporates, and the goulash thickens, about 20 minutes.
Types of paprika
There are several types of paprika and you might think that they're interchangeable. They're not.
Hungarian paprika
Also known as hot paprika, it is made with dried ground peppers and provides a spicy kick to many dishes. I use this paprika for the German goulash.
Sweet paprika
Sweet paprika is made from sweet dried peppers and adds color but little heat to finished dishes. This is the type of paprika you want to add a hint of color without changing the flavor profile of a dish. (Think the garnish on deviled eggs or a scoop of cottage cheese).
Smoked paprika
Smoked paprika (pimento or Spanish paprika) is made from peppers smoked over wood fires. They add a definitive rich smokiness to many dishes. True pimenton is made according to very strict, regulated standards.
Pro Tips:
Check the dates on your spices
Spices (especially ground spices) lose their flavor over time. Most ground spices will be good for six months to a year, and whole spices can last up to 2 years. You want to ensure that your paprika and caraway are flavorful, and the best way to do that is with your NOSE. Smell the spices. If the aroma is muted, they're probably old, and you'll want to replenish your stock before making this German goulash.
Use a good quality beef stock
I like to use my homemade beef stock (made from beef neck bones), but you can also use a good store-bought brand. Just be sure to get the low-sodium version. As it cooks, the liquids in the German goulash evaporate somewhat to thicken it — and if you use a full-sodium stock, it can over-salt the dish.
Can I make German goulash ahead of time?
Yes. Follow the directions through the braising, but don't add the sour cream. Let the goulash cool to room temperature and refrigerate it in a sealed container for 3-4 days. Reheat it in a heavy pot or Dutch oven and stir in the sour cream before serving.
Can I freeze goulash?
Yes. Freeze it in plastic storage containers for up to 3 months. Defrost entirely before reheating over medium heat.
How long will it keep in the refrigerator?
German goulash is best if eaten within 3-4 days.
What to serve with German goulash?
Buttered Egg Noodles
Spaetzle
Buttered Parsley Potatoes
What readers are saying about this German Goulash recipe
This homemade German goulash is very popular with my followers, here's what a few of them had to say:
Eiko says: "Best German Goulash recipe ever! Followed the recipe exactly. Great Flavor! Will be making this over and over!"
From Lynda: "Great goulash recipe good flavour."
Kim says: "Family enjoyed this dish!! Easy to make. Tastes better when making a day ahead of time."
From Schwan: "I made this tonight per the recipe. It was excellent! Something different that I will definitely make again. Thanks!"
More stews and braises you might like: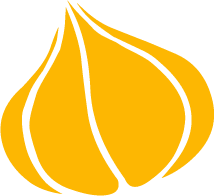 Tried this recipe? Leave a rating and review.
Your comments and shares are invaluable to me and the thousands of readers who use this site daily. If you've made the recipe, leave a star rating and review. We want to hear how you liked it.
We'd love it if you shared the recipe with your friends on social media!
Classic German Goulash
This savory braised beef stew is made with lots of onions, caraway seed, paprika and beef stock. It only takes 30 minutes of hands on prep and a few hours of braising. Serve this hearty, rich German Goulash over egg noodles, mashed or steamed potatoes for a delicious family dinner.
INGREDIENTS:
1 ½

pounds

onions

chopped

2

tablespoons

olive oil

2

pounds

beef chuck roast or stew beef

cubed into 1 to 1 1/2″ pieces

½

green pepper

chopped

3

cloves garlic

minced

½

tomato

seeded and diced, (about 1/3 cup)

1

teaspoon

kosher salt

divided

½

teaspoon

black pepper

2

tablespoons

sweet Hungarian paprika

2

teaspoons

dried marjoram

1

teaspoon

caraway seed

2

tablespoons

tomato paste

2

cups

beef broth

or bouillion

½

cup

dry red wine

1

bay leaf

½

cup

sour cream
DIRECTIONS:
Place the oven rack in the center of the oven and preheat to 325°.

Add olive oil to a heavy pot or dutch oven and heat over medium heat. Add onions and 1/2 teaspoon of kosher salt. Cook for 15-20 minutes, stirring occasionally until the onions are very tender and golden.

Transfer the onions to a separate dish and set aside.

Season the beef with the remaining salt and pepper and transfer to the Dutch Oven. Cook over medium high heat for 5-10 minutes or until the beef has browned.

Stir in the the onions, peppers, tomato, garlic, paprika, marjoram, caraway, tomato paste, beef broth, red wine and bay leaf to the pot. Heat to boiling.

Place the lid on the pot, so that it's askew and steam can escape. Transfer the pot to the oven and cook for 1 1/2 hours or until the beef is tender.

Remove the pot from the oven and stir in the sour cream. Garnish with chopped parsley and serve over buttered noodles.
NUTRITION:
Calories:
655
kcal
|
Carbohydrates:
23
g
|
Protein:
49
g
|
Fat:
40
g
|
Saturated Fat:
16
g
|
Cholesterol:
171
mg
|
Sodium:
1309
mg
|
Potassium:
1339
mg
|
Fiber:
5
g
|
Sugar:
10
g
|
Vitamin A:
2238
IU
|
Vitamin C:
29
mg
|
Calcium:
135
mg
|
Iron:
6
mg
Pin German Goulash recipe for later!