If you find yourself with some leftover Thanksgiving stuffing, you'll want to try this simple, soul-warming breakfast. Leftover stuffing hash gets the best parts of the stuffing, crisps them to a crackly, satisfying crust and tops the whole deal with an oozy fried egg. Trust me; it's what you want the morning after…

What To Do With Leftover Stuffing
This is not a recipe. This is what you're hangry for the morning-after Thanksgiving. When cooking is the last thing on your mind — and your fridge is stuffed with holiday fare. And all you want is something with an egg on top. Leftover Stuffing "Hash". I know, my mouth is watering too.
Look, I know it's not really hash. But stuffing to me is one of the best parts of Thanksgiving and while it might look sad in its post-holiday state, it just needs a bit of warming and crisping to rejuvenate it. And don't you dare put this in the microwave. This leftover stuffing hash just needs a few minutes to achieve its full potential.
Cast Iron Is Best!
Get out your cast iron skillet or a heavy bottomed pan. Heat up some oil to a medium high, not quite smoking temperature and add the leftover stuffing. Now press down with a wide spatula so that every bit of the leftover stuffing on the bottom is getting seared and crisped. Let it go for a minute or two, before flipping it to sear and crisp the rest.
In a separate skillet — DO NOT GIVE ME THE HAIRY EYEBALL ABOUT A SECOND PAN — fry an egg — however you like. Sunny-side up, over easy, over medium heck, poach it for all I care — but make sure you've got some runny yolk — because you want that. By the way, you should probably be drinking a Bloody Mary while you're making this — tell your other half to keep em coming…
Serve that egg, right on top of the crispy hash. I've given ideas for other add ons in the recipe card if you're so inclined, but I'm a purist. Now run along and make this leftover stuffing hash for yourself.
More Thanksgiving Leftover Ideas:
Garlic & Zest is a participant in the Amazon Services LLC Associates Program an affiliate advertising program designed to provide a means for sites to earn advertising fees by advertising and linking to Amazon.com.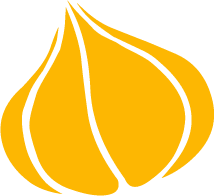 Tried this recipe? Leave a rating and review.
Your comments and shares are invaluable to me and the thousands of readers who use this site daily. If you've made the recipe, leave a star rating and review. We want to hear how you liked it.
We'd love it if you shared the recipe with your friends on social media!
Leftover Stuffing Hash
Turn your leftover Thanksgiving stuffing into a tasty dish the day after. Searing it in a cast iron skillet (like you would with hash) makes the edges crusty and delicious. Top it with a fried egg for the ultimate post-holiday brunch.
INGREDIENTS:
1

tablespoon

canola or vegetable oil

4

cups

leftover stuffing

I used leftover Sausage Butternut Apple Stuffing

4

large

eggs

vegetable spray

pinch

salt

pinch

pepper
Optional Garnishes:
chopped parsley

hot sauce

shredded cheese

such as cheddar, monterey jack, or gouda
DIRECTIONS:
In a cast iron skillet or other heavy-bottomed skillets, heat the oil over medium-high heat. Add the stuffing when the oil slicks across the hot pan.

Press down on the stuffing with a spatula, so the bottom starts to crisp and brown. Use the spatula to turn and flip the stuffing so that it can brown and crisp on the other side — pressing down on the stuffing with the spatula to get full contact with the pan. Don't worry if the stuffing breaks up, it won't stay in a solid piece.

Cook 5-8 minutes or until stuffing is hot and has lots of crispy surfaces and edges. Set aside.

Heat a frying pan over medium high heat. Spray with vegetable spray. When pan is hot, crack an egg into the pan and cook until the whites are mostly cooked. Sprinkle with salt and pepper. Serve as is for sunny-side up eggs or flip the egg and cook for another 30 seconds to a minute to completely cook the white for an over easy egg.

Mound the stuffing onto plates and top each with a fried egg. Sprinkle with parsley (optional) for a little color and any of the optional garnishes. Enjoy with a Bloody Mary or Michelada.
NOTES:
You can use most any type of stuffing for this easy breakfast recipe.
NUTRITION:
Calories:
455
kcal
|
Carbohydrates:
43
g
|
Protein:
12
g
|
Fat:
25
g
|
Saturated Fat:
7
g
|
Cholesterol:
186
mg
|
Sodium:
1029
mg
|
Potassium:
217
mg
|
Fiber:
5
g
|
Sugar:
4
g
|
Vitamin A:
895
IU
|
Calcium:
92
mg
|
Iron:
3.1
mg
More Easy Breakfasts:
"Pin It" For Later!