Traditional Shepherd's Pie
If you love Traditional Shepherd's Pie (and who doesn't?), this ground lamb and potato casserole is hearty and delicious. Old-fashioned Shepherd's pie is made with lamb or mutton and loaded with vegetables and a savory gravy. It's my Mom's old-fashioned shepherd's pie recipe, and it's awesome.
The Original Shepherd's Pie recipe was made with mutton which is an older (let's call it more mature) sheep). For this recipe, I've opted for a more widely available (and more tender)protein, ground lamb.
Ingredients:
Yukon Gold Potatoes
Carrots
Onions
Mushrooms
Ground Lamb
Garlic
Oregano
Rosemary
Peas
Beef Broth
Butter
Flour
Gravy Master (optional)
Worcestershire Sauce
Milk
Greek Yogurt (or Sour Cream)
A vegetable and ground lamb mixture and creamy mashed potatoes are the two main components of a traditional shepherd's pie. It's easy to make but does require a few steps. It's worth the effort because everyone loves this ground lamb and potato casserole.
Directions:
Boil the potatoes for mashed potato topping.
Sauté the mushrooms. Separately sauté the carrots and mushrooms.
Season and brown the ground lamb and transfer to a bowl.
In the same pan, make a roux (melted butter with flour) until a thick paste forms.
Whisk in the beef broth to make the gravy.
Add the gravy to the ground lamb and vegetables and set aside.
Drain the cooked potatoes and mash them with butter and greek yogurt or sour cream.
Layer the ground lamb and potatoes in a casserole dish.
Brush with a bit of butter (optional) and bake.
The rich gravy augments the flavors in this ground lamb and potato casserole. It also keeps it moist while it bakes. Just toss the vegetables, cooked lamb mince and gravy together in a bowl. You can let it rest while you mash the potatoes.
You can make one large traditional shepherd's pie or you can break it up into multiple dishes or even single-serving casseroles.
On this particular night, I was bringing this old-fashioned shepherd's pie to a blogger meeting, so I made one large one for the party and one smaller one for my husband so he didn't have to fend for himself (i.e. order a pizza).
Layering The Shepherd's Pie with Lamb Filling
Spread the bottom of your casserole dishes with the ground lamb, vegetable and gravy mixture.
Top with mashed potatoes and smooth out evenly.
Getting Fancy With Mashed Potatoes
If you want to get fancy, you can pipe the potatoes in a pastry bag with a star tip for pretty swirls, but this is completely unnecessary. The back of a spoon will achieve rustic looking whorls of mashed potatoes, too.
That said, it's pretty amazing what you can do with a pastry bag and tips, right? And I'm not even particularly adept at using them…
Baking
Brush the mashed potatoes with melted butter and bake until the top just starts to turn golden and the traditional shepherd's pie is piping hot.
What goes with traditional Shepherd's Pie?
More Comfort Food Favorites: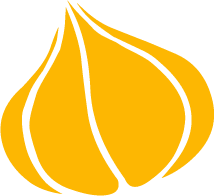 Tried this recipe? Leave a rating and review.
Your comments and shares are invaluable to me and the thousands of readers who use this site daily. If you've made the recipe, leave a star rating and review. We want to hear how you liked it.
We'd love it if you shared the recipe with your friends on social media!
Shepherd's Pie
Shepherd's pie is a comforting, layered casserole made with a bed of ground lamb and vegetables in a tempting gravy topped with a layer of whipped potatoes.
INGREDIENTS:
2½

pounds

Yukon Gold Potatoes, peeled and cut into ½" pieces

2

carrots

peeled and chopped into ¼" dice.

1

medium

onion

peeled and chopped into ¼" dice.

1

tablespoon

olive oil, divided

8

ounces

mushrooms, chopped

2

teaspoons

kosher salt, divided

1

teaspoon

black pepper, divided

1

tablespoon

fresh rosemary, minced

or one teaspoon dried rosemary

1½

teaspoons

fresh thyme, minced

or one teaspoon dried thyme

1½

pounds

lean ground lamb

1

large

clove garlic

minced

1

cup

frozen peas

4

tablespoons

butter, divided

1½

tablespoons

flour

1½

cups

low sodium beef broth

1

teaspoon

gravy master (optional)

1

teaspoon

worcestershire sauce

½

cup

greek yogurt

or sour cream

1

cup

milk
DIRECTIONS:
Place cut potatoes in a large saucepan and cover with water. Bring to a boil, reduce heat to simmer and cook for 15 minutes or until potatoes are tender.

Meanwhile, heat one teaspoon of olive oil in a large skillet over medium-high heat. Add the mushrooms and a ¼ teaspoon of salt, stirring occasionally for 3-5 minutes until they are softened and give up their liquid. Transfer mushrooms to a large bowl.

Add one teaspoon of olive oil to the pan, stir in the onions, carrots, and another quarter teaspoon of salt. Cook over medium-high heat until onions are tender and translucent and carrots are softened, about 6-10. Taste the carrots to ensure they are tender and not crunchy. (If they are still crisp, turn the heat down to low and cover with a lid to help them steam. Transfer the vegetables to the bowl with mushrooms.

Heat the remaining teaspoon of olive oil and add the ground lamb, breaking apart the meat with the back of a fork and browning. When the meat is about halfway cooked, add the garlic, rosemary, oregano, ½ teaspoon kosher salt and ¼ teaspoon black pepper. Cook, stirring, until meat is fragrant and thoroughly cooked through. Transfer the lamb to the bowl with the vegetables and stir in the frozen peas.

Melt 1½ tablespoons butter in the pan and add the flour, ½ teaspoon salt and ¼ teaspoon black pepper. Stir to combine and cook over medium-high heat, stirring for about one minute, until bubbly.

Slowly add the beef broth and cook, stirring constantly, until the mixture thickens and comes to a boil. Boil and stir for one minute.

Add the Gravy Master (if using) and Worcestershire sauce. Remove from heat and add the gravy to the lamb and vegetable mixture. Stir to combine. Set aside.

Preheat the oven to 350°.

Heat the milk and two tablespoons of butter in the microwave or a saucepan until the butter melts and the milk is warm. Do not boil.

Drain the water from the potatoes. If using a potato ricer, select the smallest extruder disk and run the potatoes through the ricer, then stir in the milk and butter mixture, sour cream, salt, and pepper. Taste for seasonings and adjust to your liking.

If using a potato smasher, add the milk and butter mixture, sour cream, one teaspoon of kosher salt and ½ teaspoon of black pepper to the potatoes. Smash the potatoes, incorporating the dairy products. Potatoes should be smooth but firm, holding their shape when you run a spoon through them.

Spray a large casserole dish with vegetable spray. Spoon the meat mixture into the casserole and spread out evenly with a spoon.

Spread the mashed potatoes over the casserole with a spatula, creating divots and swirls. (casserole can be made to this point, covered and refrigerated to bake later).

Add the remaining butter in small pieces over the top of the potatoes. Bake casserole in the center of a hot oven for 30 minutes, then turn on the broiler and cook for 5 minutes more until lightly browned.
NOTES:
Leftovers can be reheated in a 350° oven for 15 minutes.
NUTRITION:
Calories:
145.53
kcal
|
Carbohydrates:
33.02
g
|
Protein:
3.82
g
|
Fat:
0.17
g
|
Saturated Fat:
0.05
g
|
Polyunsaturated Fat:
0.08
g
|
Monounsaturated Fat:
0.003
g
|
Sodium:
11.34
mg
|
Potassium:
795.68
mg
|
Fiber:
4.16
g
|
Sugar:
1.47
g
|
Vitamin A:
3.78
IU
|
Vitamin C:
37.23
mg
|
Calcium:
22.68
mg
|
Iron:
1.47
mg
Pin "Traditional Shepherd's Pie" For Later!