Pulled Pork Casserole (from leftover pulled pork)
Have you got leftover pulled pork? Treat your family to this cheesy, smoky, delicious pulled pork casserole. It's got a creamy sauce spiked with green chiles and tossed with pasta. We love this cozy leftover pulled pork recipe when the weather outside is cold and gray. I bet you will too.
My husband was blown away the first time I made this pork casserole recipe for dinner (5 years ago). He loved the smoky richness of the pork with pasta in the lush cheese sauce spiked with hatch chiles and kept going back for spoonful after spoonful.
He claimed the leftovers for his lunch the next day and promptly told me never to make it again because he had no self-control around this baked pork and pasta dish.
Fast forward to today, and he rubs his hands greedily in anticipation of this pulled pork casserole whenever I buy a Boston butt (pork shoulder).
Why you'll love this pulled pork casserole with pasta
It has a smoky, rich cheese sauce that coats and seasons the leftover pulled pork and pasta.
Feeds 6-8 people with a side salad or four hungry diners without.
It's not overly spicy, even for sensitive palates.
You'll be able to make it ahead of time.
It tastes like a smoky, meaty adult mac and cheese.
It's easily customizable to suit your tastes and diet.
Ingredients for leftover pulled pork casserole
Olive Oil
Onions
Celery
Green Bell Pepper
Garlic
Butter
Flour
Kosher Salt
Black Pepper
Cayenne Pepper
Chicken Stock or Braising Liquid (from homemade pulled pork)
Leftover Green Chile Pulled Pork (or other leftover pulled pork recipe)
Cheddar Cheese
Smoked Gouda (optional)
Hatch Chiles
Cilantro
Buttered Breadcrumbs (recipe given)
What's the best pulled pork to use for this casserole recipe?
For this recipe, I used my leftover green chile braised pork. Made from pork butts (pork shoulder/Boston butt), it's slow simmered in beer with hatch chiles and salsa verde for an irresistibly warm, smoky flavor. We love this green chile recipe for pork sandwiches with coleslaw, but leftovers are heavenly in this casserole.
Using the Southwestern-style hatch chile pulled pork in this casserole recipe is heaven on earth. However, you can also use store-bought or other leftover pulled pork for this tasty dish.
How to make this homemade pulled pork casserole
In a large skillet, sweat the onions, bell pepper, and celery in butter over medium heat until they're tender and translucent. Add the garlic and cook for one minute until softened and fragrant.
Sprinkle the flour, kosher salt, pepper, and cayenne (if using) over the cooked vegetables and stir to coat.
When there are no dry bits of flour left, stir in the leftover braising liquid (from the Hatch chile pork) or use low-sodium chicken stock. I recommend adding the liquid a little at a time, stirring after each addition until it's blended and smooth.
Stir in the milk and heat the mixture to a boil, stirring constantly. Cook for one minute until the mixture thickens slightly and remove from the heat.
Add the grated cheddar cheese, stirring until it melts and is incorporated into the sauce.
Stir in the leftover hatch chile pulled pork. (If you're using a different pulled pork recipe, add the chopped hatch chiles and cilantro).
Add the cooked pasta to the pork and cheese sauce mixture and toss to coat so that the penne noodles are filled with saucy bits.
Transfer half of the casserole mixture to a 2-quart baking dish.
Add the layer of sliced or grated smoked gouda (if using) and top with the remaining pasta and pulled pork mixture.
Top with buttered breadcrumbs and bake for 25-30 minutes at 350°.
For an extra-toasty topping, put the pulled pork casserole under the broiler element in the oven for 1-2 minutes.
What we love about this casserole is that no "single flavor" dominates. It's an amalgam of the cheesy, smoky, subtly spiced sauce with shreds of leftover pulled pork tossed with tender pasta. You don't have to add the smoked gouda layer, but it's delicious and intensifies the smoky flavors in the pork casserole while adding a bit of a cheese pull when you serve it.
Variations:
Swap Instant Pot Pulled Chicken or Mexican shredded beef for the pork.
Use leftover smoked pork butt or this healthier Instant Pot pulled pork tenderloin.
Try other cheeses, like Monterey Jack, Colby Jack, or Pepper Jack.
You can add more vegetables to the leftover pulled pork casserole. Mix 1-2 cups of frozen soup veggies (carrots, green beans, peas, and corn) or frozen chopped broccoli, or stir 2 cups of chopped fresh kale.
For more heat, add additional hatch green chiles or fresh chopped jalapeños.
Instead of fresh breadcrumbs, top with canned onion rings or an extra layer of cheddar cheese.
For a healthier casserole, substitute butternut squash puree or homemade pumpkin puree for the cheese. This gives the pulled pork casserole a sweeter flavor with fewer calories and fat.
Stir 1/2 cup of sour cream into the sauce for more richness.
The green chile pulled pork has cumin, but add a bit (½ to 1 teaspoon) chili powder for a bolder Southwestern flavor.
Don't have leftover pulled pork? Use browned ground beef or cooked chicken sauteed with onions, celery, bell peppers and jalapenos.
FAQ's
Can I make the pulled pork casserole in advance?
Yes. Assemble the casserole without the breadcrumb topping. Cover and refrigerate for up to 2 days. Remove the dish from the refrigerator about half an hour before baking, so it can come to room temperature (otherwise, a cold casserole will take longer to bake). Add the breadcrumbs just before you put pulled pork and noodle casserole in the oven.
How long will leftovers last?
You can keep leftover pulled pork casserole for 3-5 days in the refrigerator.
Can I freeze the casserole?
Yes. You can prep the casserole but don't add the breadcrumbs. Wrap it well and freeze it for up to 2 months. The cooked casserole can be stored in food storage containers and frozen for up to 1 month. Defrost before reheating.
Can I use other types of pasta in the pulled pork casserole?
Yes. Please look for pasta with a tube or cup shape to collect the creamy cheese and pork sauce. Rigatoni, orecchiette, or medium-shell pasta would work well.
Can I make this recipe dairy free?
Yes. Substitute vegan butter or margarine and almond or oat milk for the sauce. Substitute butternut squash or pumpkin puree for the cheese and add about 1/4 to 1/3 cup of nutritional yeast for flavor. (Or use your favorite cheese substitute).
Can I make this casserole gluten free?
Yes. Use gluten-free flour for the sauce and gluten-free pasta for the casserole. Top with gluten-free breadcrumbs.
Pro-Tips:
Under-cook the pasta, so it's just shy of al dente by 1 or 2 minutes. Why? It will continue to cook and soften in the oven.
Make sure you use a skillet large enough to assemble all of your ingredients (holding at least 8 cups).
Taste the hatch chiles before starting this recipe so you can tell how spicy they are. Then you can adjust the number of chiles you add and the cayenne pepper to suit your tastes.
This hearty dish is a meal unto itself, but if you want to serve something else on the side, I'd recommend some simple vegetables or a salad.
What to serve with pulled pork casserole:
A sprinkle of fresh cilantro will give it a lively finish and amazing flavor.
This skillet cornbread is a delicious addition too.
How spicy is this pulled pork casserole recipe?
It's mild, but it will depend on the heat level of your hatch chiles and how much cayenne pepper you add to the sauce mixture.
I used mild chiles and just ⅛ teaspoon of cayenne, giving the pork casserole a subtle spice flavor.
If you're nervous about it being too spicy, I recommend tasting the hatch chiles BEFORE you season the sauce; that way, you can gauge the spice level for yourself.
If you don't like heat, skip the hatch chiles and cayenne pepper altogether.
More casseroles you'll love:
More pork shoulder and leftover pulled pork recipes: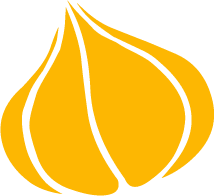 Tried this recipe? Leave a rating and review.
Your comments and shares are invaluable to me and the thousands of readers who use this site daily. If you've made the recipe, leave a star rating and review. We want to hear how you liked it.
We'd love it if you shared the recipe with your friends on social media!
Leftover Pulled Pork Casserole
When you've got leftover pulled pork, this cheesy pork and pasta baked casserole is a must make dinner for the whole family. My leftover pulled pork casserole is easy to make with a simple cheese sauce and penne pasta.
INGREDIENTS:
1

tablespoon

olive oil

1

cup

onion

chopped (about 1 medium onion)

2

stalks

celery

chopped

½

sweet bell pepper

chopped

2

large

clove garlic

2

tablespoons

butter

3

tablespoons

flour

1½

cups

braising liquid from the hatch chile chopped pork

or low sodium chicken broth

½

cup

whole milk

1

teaspoon

kosher salt

½

teaspoon

black pepper

freshly ground

⅛-¼

teaspoon

cayenne pepper (optional)

use more if you like heat, less if you don't

4

ounces

cheddar cheese

shredded (can also use monterey jack, colby, mozzarella or other good melting cheese.)

3

cups

Hatch Chile Chopped Pork

or other leftover pulled pork, chicken or beef

½

pound

penne pasta

cooked to al dente, rinsed and drained

6

slices

smoked gouda cheese

optional but good
IF YOU'RE NOT USING MY HATCH CHILE PORK:
½

cup

roasted and peeled hatch chiles

chopped (I'd use mild chiles, but choose whatever heat level suits you)

¼

cup

cilantro

chopped
FOR FRESH BREADCRUMBS:
1

slice

bread

1

teaspoon

butter

2

sprigs

parsley
DIRECTIONS:
MAKE THE BREADCRUMBS:
Tear the bread into chunks and place in a mini food processor. Add the butter and parsley. Pulse until fine breadcrumbs form. Set aside.
PREHEAT THE OVEN:
Preheat the oven to 350°. Spray a casserole dish with vegetable spray and set aside.
COOK THE PASTA:
Bring a pot of water to a boil and cook the penne pasta to al dente according to the package directions. Drain the pasta and set aside.
ASSEMBLE THE HATCH CHILE MIXTURE:
Heat a large skillet over medium high heat. When the pan is hot add the olive oil. Stir in the onion, celery and green pepper. Cook for 3-4 minutes until softened and slightly translucent.

Add the garlic and continue to cook for another minute until fragrant.

Add the butter to the pan and once it's melted, sprinkle on the flour, kosher salt, black pepper and cayenne. Stir well to combine, so there are no dry bits of flour or seasoning left in the pan.

Add the braising liquid (or broth) a little at a time, cooking and stirring until the mixture is smooth. Heat until the bechamel sauce mixture starts to bubble and boil, and add the milk, stirring constantly. Continue stirring until mixture comes to a boil. Cook and stir for one minute until the sauce thickens.

Remove from heat. Add the grated cheddar cheese and stir until it's melted and is completely mixed into the sauce. Add the leftover hatch chile braised pork and stir until completely combined .

Note: if you are using another leftover pulled pork reco[e, you'll want to stir in the diced hatch chiles and cilantro at the same time you add the meat to the sauce.
ASSEMBLE THE CASSEROLE:
Add the cooked and drained penne pasta to the pulled pork and cheese mixture and toss well to coat, so that the sauce gets into the noodles.

Transfer half of the noodle mixture to the casserole. Layer with slices or shreds of smoked gouda cheese and top with the remaining pork and noodle mixture.
BAKE:
Sprinkle with the buttered breadcrumbs and bake for 25-30 minutes or until the casserole is bubbly and the breadcrumbs are toasted. (If you want extra golden brown, put the casserole under the broiler element for about 1-2 minutes until it achieves the color you want — but be careful not to walk away from it. You don't want it to burn.
NOTES:
Leftovers can be reheated in a 350° oven for about 10-15 minutes.
NUTRITION:
Calories:
537
kcal
|
Carbohydrates:
31
g
|
Protein:
45
g
|
Fat:
24
g
|
Saturated Fat:
11
g
|
Cholesterol:
143
mg
|
Sodium:
663
mg
|
Potassium:
818
mg
|
Fiber:
1
g
|
Sugar:
5
g
|
Vitamin A:
620
IU
|
Vitamin C:
12.4
mg
|
Calcium:
288
mg
|
Iron:
2.9
mg
"Pin It" For Later!