Savory Mexican Shredded Beef – 3 Easy Methods
This simple shredded beef recipe is seasoned with pantry spices, aromatics and a secret "cheater" ingredient. The flavors in this pulled beef are rich and savory, with a little Mexican flair and you can use this as a base for so many other dishes, from tacos and enchiladas to sandwiches and even breakfast omelets. For quick shredded beef, use your Instant Pot or try the slow cooker or Dutch oven for a longer braise.
Shredded beef is incredibly versatile. Once you've made it, you've got a jumping off point for gobs more delicious recipes. The best part is, it doesn't take a lot of effort – just season, braise and shred.
What's the best meat to use for shredded beef?
You can use a chuck roast (from the shoulder), brisket (above the foreleg and below the shoulder), round roast (from the hip) or even stewing beef, which is usually cut from the round. Check out this diagram, which explains the different cuts. All of these cuts work well for this shredded beef recipe. For this batch I used a 2 pound chuck roast.
Speaking of seasoning, the spice blend is really what gives this pulled beef its flavor and you've probably got everything you'll need in your pantry.
Spice rub for pulled beef recipe
Kosher Salt
Black Pepper
Ground Cumin
Chili Powder
Dried Oregano
Smoked Paprika
Onion Powder
Just combine the spices in a small bowl and they're ready to season the meat.
Ingredients for shredded beef:
Spice Rub (above)
Chuck, Brisket or Round Roast
Onion
Jalapeno
Garlic
Can of Original Ro-Tel (my secret ingredient)
I love this Mexican shredded beef recipe because the ingredient list is short and I usually have most of the ingredients on hand. It's a great weeknight dinner recipe whether you use a slow cooker and let it braise all day, or stick it in the Instant Pot at 5:30 so you can be eating by 7p.m.
I mentioned before that you can make this recipe using a sturdy Dutch oven (in the oven) or slow cooker (Crock Pot) or the Instant Pot. There are things to consider for each method.
Instant Pot Shredded Beef
The beauty of the instant pot or any stovetop pressure cooker is that sautés as well as braise — and it's quick. I like to sear the meat before braising because browning the beef adds more flavor to the finished product.
Think of browning as a flavor enhancer.
However, because most Instant Pots and pressure cookers don't have a wide surface area, you'll need to cut down the roast into large chunks in order to brown them.
I also use this opportunity to trim away some of the bigger pieces of fat. Why not, right?
How to make quick shredded beef in the Instant Pot
Sprinkle the chunks of beef with the spice blend and use clean hands to coat them completely.
Heat the oil in the pressure cooker, then add the chunks of beef in batches. Use a pair of tongs to flip the chunks and brown on all sides.
Add the chopped aromatics and sauté until the veggies are softened and fragrant (just a few minutes)
Stir in the can of Ro-Tel and seal the pressure cooker. Bring to high pressure and cook for 50 minutes.
I usually let the pressure reduce naturally for 10 minutes and then use the quick release.
How to make pulled beef in a dutch oven
Preheat the oven to 325°F.
Coat the roast with the spice rub, patting it into the meat.
Heat the Dutch oven over medium high heat. When the pot is hot, add a little olive oil, then brown the meat in the hot oil for 3-5 minutes per side or until browned. Transfer the roast to a separate dish and add the onion, garlic and jalapeño. Cook for 2-3 minutes until the vegetables are fragrant and slightly softened.
Stir in the Ro-Tel, then add the meat and any accumulated juices back to the pot.
Place the lid tight on the Dutch oven and transfer to the preheated oven.
Cook for 2 1/2 to 3 hours or until the meat is tender and shreds easily with a fork.
How to make slow cooker shredded beef
The one drawback of the slow cooker is that it doesn't have a browning function. You can either season and brown your meat in a separate skillet, or skip browning altogether. (Don't worry, it works).
Season the beef roast with the Mexican spice blend. If you're browning the meat, do it
Add the veggies and Ro-Tel to the slow cooker.
Rest the beef on top of the vegetables and cover tightly with the lid.
Set the cooker to low heat and cook for 8 hours or until the beef is tender and pulls apart easily with a fork.
How to know when pulled beef is done
The meat will let you know! Braising (whether you do it in the oven, slow cooker or pressure cooker) breaks down the collagen and connective tissue that makes the beef tough. When the meat easily pulls apart (you know it as being "fork tender"), it's finished.
How to shred beef
For whole beef roasts (cooked in the Dutch oven or Crock Pot), transfer the meat to a cutting board and use a fork or pair of tongs to pull the beef in long shreds.
For beef chunks (cooked in the Instant Pot) transfer chunks to a cutting board and use a chefs knife to roughly chop the meat. You can also pull it with a fork, but I find the knife to be quicker and the meat falls apart under the blade the same way it does when you pull it.
What to do with the liquid in the pot
Though we didn't add a lot of excess liquid to the pulled beef recipe, as it braises, the meat and vegetables give up their juices to the pot. Don't toss it though – those drippings have flavor. Strain off the excess liquid and reserve it in a small saucepan (if you want to reduce it down and intensify the flavors) or glass measuring cup.
After shredding the beef, it can look a bit dry. To keep it moist and very flavorful, add some of the liquid back to pulled beef. You may not need it all, but 1/3 to 1/2 cup mixed into the shredded meat will keep it tender and make it that much better to eat.
Use the strained liquid to add moisture back to the meat after it's been pulled. You can also use the drippings like you would with a "French Dip" sandwich. That's good!
Reducing the liquid by simmering for 15 minutes in a saucepan gives you a slightly thicker and more intense flavor. You can use the reduction as a sauce to drizzle over the beef on tacos.
Now that you've made it, what do you do with it? Here are some of my favorite ways to use pulled beef.
How to use shredded beef -19 ways
With a squeeze of lime and sprinkle of cilantro for a low-carb, paleo and keto friendly meal. Serve with a side salad or over a salad.
Piled on sturdy sub rolls with chopped lettuce and tomato and cheese instead of the braised pork in this hoagie recipe and a side of braising liquid for dunking (à la French Dip style).
Stuff potato skins with the savory beef filling instead of the pork, top with cheese and bake for a game day appetizer.
Use shredded beef as the filling in tacos drizzled with sauce and your favorite toppings.
Add pulled beef to a bowl of yellow Mexican rice with diced avocado, chopped lettuce, tomato and red onion. Great with sour cream and salsa.
Stuff this Mexican seasoned shredded beef into burritos with lettuce, fresh chopped tomatoes, avocado, black beans and cheese. Serve with sour cream and salsa.
Use it as a filling for enchiladas.
Make a Mexican Benedict with English muffin pulled beef, poached egg and hollandaise.
Add shredded beef to a taco salad instead of chili.
Swap out the pork filling in this empanada recipe for the pulled beef..
Top a sheet pan of crunchy tortilla chips with pulled beef and grated cheese. Bake for 10 minutes until the cheese is melty, then top with your favorite nacho toppings.
Make grilled quesadillas.
Make quick and easy beef enchiladas with this recipe.
As a savory crepe filling with scrambled eggs and cheese.
Swap out the pork for pulled beef in this penne casserole.
Toss shredded beef with cooked fusilli or penne pasta and add reserved liquid to make it saucy. Add shredded Monterey Jack or cheddar cheese and cilantro to serve.
Stuff or top an omelette with pulled beef, avocado and cheese for a savory, spicy breakfast or brunch.
Swap out the mushroom filling in these tartlets with shredded beef topped grated cheese and bake for a game day snack.
Top a pizza with pulled beef, red onions and sliced jalapeños topped with Mexican cheese. Garnish with chopped tomato, black olives and lettuce.
FAQ's
Can you overcook pulled beef?
Though braising tougher cuts of meat like chuck roasts is usually pretty foolproof, if you accidentally set your slow cooker to high instead of low, it could overcook and the shredded beef could be stringy. Stick to the recommended cooking times for each method and you should be ok.
How long will pulled beef last?
You can keep it refrigerated for up to a week. Reheat in the microwave or in a pan with a little reserved liquid added to it.
Can I freeze shredded beef?
Yes! Place in freezer bags or wrap in freezer paper and freeze for up to 3 months.
What if I can't find Ro-Tel?
I use Ro-Tel as a convenience item in this recipe, it's got chopped tomatoes, mild green chiles and spices. If you can't find it, you can substitute a small can of mild green chiles and about 1/2 cup of chopped tomatoes with their juice. The spice blend in the recipe should be sufficient to season the pulled beef.
If you like pulled beef, try these pulled pork and chicken recipes too: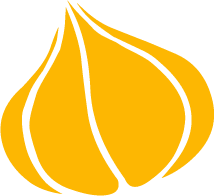 Tried this recipe? Leave a rating and review.
Your comments and shares are invaluable to me and the thousands of readers who use this site daily. If you've made the recipe, leave a star rating and review. We want to hear how you liked it.
We'd love it if you shared the recipe with your friends on social media!
Savory Mexican Shredded Beef – 3 Easy Methods
This easy, all purpose shredded beef recipe has a Mexican/Southwestern flair. Use pantry staples to season the beef chuck roast and use your Instant Pot, Slow Cooker or Dutch oven to make heavenly, pulled beef for all your favorite recipes. Freezes well.
SPECIAL EQUIPMENT:
Instant Pot, Pressure Cooker or Dutch Oven
INGREDIENTS:
FOR THE SPICE RUB:
¾

teaspoon

kosher salt

½

teaspoon

black pepper

1

teaspoon

cumin

½

teaspoon

chili powder

½

teaspoon

dried oregano

½

teaspoon

smoked paprika

½

teaspoon

onion powder
FOR THE SHREDDED BEEF:
1

tablespoon

olive oil

2

pounds

chuck roast or beef brisket

1

cup

diced onion

(yellow or white)

1

jalapeno

seeded and diced

2

cloves

garlic

10

ounce can

Ro-Tel

original
SERVE WITH:
1

lime

cut into wedges

cilantro

chopped
DIRECTIONS:
In a small bowl, add the salt, pepper, cumin, chili powder, oregano, paprika and onion powder. Stir well to combine and set aside.

Trim the chuck roast of any obvious fat and discard. Cut the beef into large chunks (about 2″) and sprinkle with the spice rub. Use your hands to massage the rub into the beef so each piece is well coated. Set aside.
TO COOK BEEF IN THE INSTANT POT:
Turn on the "saute" function and let the element heat up. Add the olive oil and when it's sufficiently hot (and slicks across the surface of the pot, add the chunks of seasoned beef. Cook for 5-10 minutes to brown the beef.

Add the chopped onion, jalapeno and garlic and stir to combine. Cook for 2-3 minutes or until the vegetables are slightly softened and fragrant.

Stir in the can of Ro-Tel, place the lid on the Instant Pot and set to high pressure. (Make sure the release valve is sealed). Cook for 50 minutes at high pressure, then let the pressure subside naturally for 10 minutes. Use the quick release to stop the cooking.

Use tongs or two forks to shred the beef and mix gently with the vegetables and liquid. Note: if there's too much liquid in the pot, you can spoon some off until it's the consistency you want.
TO COOK BEEF IN THE SLOW COOKER:
If you're browning the beef before braising, heat oil in a heavy skillet and add the seasoned roast to the skillet. Cook 3-5 minutes per side until browned. Transfer the roast to the slow cooker.

If you're not browning, there's no need to use the olive oil. Add the onion, jalapenos, garlic and Ro-Tel to the slow cooker. Rest the seasoned beef on top of the vegetables. Place the lid on the slow cooker and cook on low for 8 hours or until the beef is fall apart tender.

Shred the beef with BBQ shredders, tongs or two large forks. Note: you can also use a chef's knife to chop the beef.
WHAT ABOUT THE EXCESS LIQUID?
Though there isn't a lot of liquid added to the beef braise initially, the juices from the meat and vegetables will create a lot of additional sauce. It's very flavorful and you can use it as a sauce to drizzle on tacos or use as a dip for sandwiches (like a French dip).

If there's too much liquid in the pot, drain it off into a bowl or glass measuring cup.

You can use the drippings as is to drizzle or dunk a pulled beef sandwich into.

To thicken the sauce simmer for 15 minutes over medium to medium high heat, stirring occasionally to concentrate the flavors, then spoon it over tacos or enchiladas.
RECIPE VIDEO:
NUTRITION:
Calories:
238
kcal
|
Carbohydrates:
4
g
|
Protein:
22
g
|
Fat:
15
g
|
Saturated Fat:
6
g
|
Polyunsaturated Fat:
1
g
|
Monounsaturated Fat:
8
g
|
Trans Fat:
1
g
|
Cholesterol:
78
mg
|
Sodium:
317
mg
|
Potassium:
494
mg
|
Fiber:
1
g
|
Sugar:
2
g
|
Vitamin A:
180
IU
|
Vitamin C:
7
mg
|
Calcium:
43
mg
|
Iron:
3
mg
Save "Easy Mexican Style Pulled Beef" for later!