Make the most delightful peach syrup with this easy recipe. It's honey-sweet with just enough acidity to hit every part of your tongue. Use this fresh peach simple syrup to flavor summer drinks and cocktails, add flavor to cakes and ice cream, as a dressing for fruit salads, and even to perk up your morning yogurt.
If you like to dabble in specialty cocktails or make "flavored" lemonades, iced tea and sparkling drinks for the kids, this peach syrup is a game changer. This recipe reminds me of those Torani flavored syrups, but instead of artificial everything, this one is all-natural and homemade.
Want to add fruit flavor to plain yellow cakes? This peach syrup recipe is the answer.
Want to perk up your Sunday pancakes or waffles… homemade peach simple syrup comes to the rescue.
This stuff is liquid gold, and I will show you how to make it.
Why you'll love this recipe
There are only three ingredients.
It's a no-cook recipe, so you don't need to boil or simmer anything.
It uses fresh fruit.
The peach syrup lasts in the fridge for up to a week and longer when frozen.
Kids love the fresh peach flavor and so will you.
You can use it in so many things.
Ingredients:
Fresh Peaches (you want to use fresh, ripe peaches for the best results).
Sugar – plain granulated sugar is best.
Lemon Juice – fresh squeezed, please.
Waste not, want not peach syrup
This "recipe" if we're calling it that, really started when I was making a fresh peach pie. It called for macerating the peaches with sugar. You see, sugar, like salt, draws out the moisture in foods. The idea for the pie was to pull out the excess water from the fresh peaches so that the pie wouldn't be too "goopy and wet".
Great, but I was left with a lot of excess macerated peach juice. As a waste does not want not kind of person, I couldn't throw it away, and after tasting it, I realized I had liquid gold. The syrup-like nectar was sweet, intensely peachy and irresistible. I was hooked when I used some to enhance a sour bourbon cocktail.
Since then, I've been making this fresh peach syrup to use in many summer dishes and finding other uses for the macerated fruit. Go figure.
What is macerating?
"Macerating" means to soften something by soaking in a liquid.
You can soak fresh or dried fruit in liquid and depending on which type, it will affect the fruit differently. Soaking fresh fruit will soften it, and depending on the type of liquid you use, infuse it.
In the case of dried fruit, liquid will semi-rehydrate and plump the fruit — Check out my rum raisin ice cream for that.
This article on macerating from Serious Eats takes a deep dive into the subject.
Macerating peaches
But wait. We're not adding liquid to the peaches — and no, a few tablespoons of lemon juice doesn't count as a soak. So what's the deal?
When fresh fruit is mixed with sugar, it draws the moisture and juices out of the fruit, creating its own liquid, which makes fruit syrup. The fruit softens the longer it sits in the syrup.
How to make simple peach syrup
Peel and slice the peaches and transfer to a large bowl.
Sprinkle the peaches with sugar and lemon juice.
Blend well until the peaches are completely coated with sugar.
Let the fruit rest for thirty minutes to an hour, then stir the peaches and examine the liquid in the bowl to ensure the sugar is completely dissolved.
Strain the mixture to separate the fruit from the syrup.
Once you've made the simple syrup, separate it from the peaches.
Special equipment needed
The only "special equipment" is a fine mesh strainer, and depending on what you're straining the fruit juice into, you might want a funnel, too.
If you have a large mesh strainer, rest it in a bowl and pour the peaches and juices into the filter. The bowl will collect the peach syrup.
My mesh strainer is a smaller variety, and I had to work in batches to do it. I used a plastic funnel set into a 2-cup glass measure with a small mesh strainer on top. The peach syrup flowed through the filter, into the funnel, and finally deposited in the measuring cup.
How long to strain the peaches
Let the fruit rest in the strainer for about 5 minutes to get every bit of that liquid gold peach syrup into your bowl or measuring cup.
You may want to press down on the peaches LIGHTLY to get any remnant syrup still clinging to the fruit, but try not to damage the fruit — you know it will end up in another recipe, right?
Golden peach simple syrup
Look at the color of this syrup. It's deeply golden with a slight rosy blush and a distinct peach flavor. Lemon juice enhances the flavors with a little tangy pucker.
FAQ's
How long will homemade peach syrup last?
This is fresh syrup (not cooked), so it has a shorter shelf life than regular simple syrup and should be kept in the refrigerator. Keep it refrigerated in a sealed jar for up to one week.
Can I freeze the syrup?
Yes. If you want to make a big batch for months to come, pour the peach syrup into ice cube trays and freeze. Remove the ice from the trays and store them in zip-top freezer bags for three months or longer.
Can I make simple syrup with other fruits?
Yes. However, other fruits may need to be simmered with water and sugar. Peaches give up their liquids very readily. Please take a look at the list below for other simple syrup ideas.
Can I use frozen peaches?
You can, but it's really better with fresh, ripe fruit.
How does it taste?
It tastes like a sweet fresh peach in syrup form. The flavor is pure and unadulterated. The only thing closer would be biting into the fruit itself.
How to use the simple syrup recipe:
I use this peach syrup for tea (iced).
Use peach simple syrup recipe in a peach margarita or daiquiri.
Toss peach syrup with other fresh fruit for a kicked up fruit salad.
Add the peach syrup to a vodka tonic or gin and tonic for a summery flavor.
Brush over layers of yellow cake before frosting for a lightly peachy twist.
Drizzle over morning yogurt instead of using honey.
Use peach syrup for pancakes or waffles.
Spoon over vanilla ice cream or frozen yogurt.
Combine peach syrup with sparkling water for Italian sodas.
Add some to a vanilla milkshake with leftover chopped fruit for a peach milkshake.
Ideas for using macerated peaches:
Strained macerated peaches won't leak much more juice and makes them great for use in:
Layer with sponge cake and whipped cream.
Toss into a smoothie.
Ladle over ice cream.
Add peaches to fruit salad.
Chop the fruit and add it to quick breads or muffins.
Mix with your morning yogurt.
Fill hand pies with peaches.
Make a fruit salsa to go with chicken, pork and seafood.
More homemade syrup recipes you might like: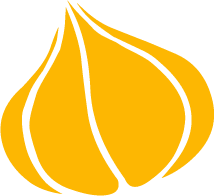 Tried this recipe? Leave a rating and review.
Your comments and shares are invaluable to me and the thousands of readers who use this site daily. If you've made the recipe, leave a star rating and review. We want to hear how you liked it.
We'd love it if you shared the recipe with your friends on social media!
Fresh Peach Syrup
This simple, luscious peach simple syrup is sweet, perfumed and delicious in drinks and cocktails, swirled into yogurt and drizzled over fresh fruit salads. With only 3 ingredients, you'll want to have this on hand whenever you can get ripe peaches.
INGREDIENTS:
4

large

ripe peaches

about ½ pound

1

cup

sugar

2

tablespoon

fresh lemon juice
DIRECTIONS:
Peel the peaches, cut them in half and remove the pit. Slice the peaches into thin slices (about ¼" – ½" thick). Transfer the sliced peaches to a medium bowl.

Add the sugar and lemon juice and toss well to coat.

Set the peaches aside to macerate for 30 minutes to an hour. The sugar will dissolve and the peaches will give up their nectar.

Set a large mesh strainer over a bowl and pour the peaches and all their juices into the strainer. Set aside for 10 minutes or until all of the juices have seeped from the fruit into the bowl. Transfer the peach simple syrup to a jar or small pitcher to use in cocktails, desserts or other recipes.

Leftover macerated peaches can be spooned into morning yogurt, used in peach desserts like cobbler, peach pie or spooned over ice cream, pound cake or warm biscuits with cream for a special treat.
NOTES:
Makes about 1 cup of simple syrup.
NUTRITION:
Calories:
132
kcal
|
Carbohydrates:
34
g
|
Protein:
1
g
|
Fat:
1
g
|
Saturated Fat:
1
g
|
Polyunsaturated Fat:
1
g
|
Monounsaturated Fat:
1
g
|
Sodium:
1
mg
|
Potassium:
171
mg
|
Fiber:
1
g
|
Sugar:
32
g
|
Vitamin A:
285
IU
|
Vitamin C:
7
mg
|
Calcium:
6
mg
|
Iron:
1
mg
Pin "Peach Simple Syrup" for later!