Mango syrup is a fruit infused simple syrup that's quick and easy to make and can be used to give pure mango flavor to drinks and cocktails, dress fruit salads, and moisten layer cakes or even to drizzle over pancakes and waffles. This luscious fruit flavored syrup adds a tropical vibe to everything.
Simple syrup is a quick and easy way to add sweetness to tea, lemonade and cocktails, but infuse simple syrups with tropical mango and you'll not only add sweetness. You'll get a sultry tropical flavor that transports you to the islands.
We love this simple mango syrup recipe for it's gloriously bright, sunny hue, and clear, crystalline shimmer to sweeten and enhance drinks and other dishes.
Why you'll love this easy recipe
It's easy to make.
You only need 3 ingredients.
You can use any type of fresh or frozen mangoes (though it's better with fresh, ripe fruit).
No artificial sweeteners.
It's vegan.
It keeps in the refrigerator for up to two weeks.
Kids love it!
It extends the life of mango season.
What you'll need for mango syrup
How to make the simple mango syrup
Combine sugar and water in a small saucepan.
Heat over medium high heat, stirring regularly until all of the sugar is dissolved.
Add the chopped mango to the simple syrup and set aside to steep and cool for about an hour.
Set a mesh strainer over a bowl or large liquid measuring cup and pour the mango mixture (solids and all) into the strainer.
Strain the mango solids from the syrup and transfer to a glass jar. Cover and refrigerate.
What to do with mango syrup
Use it to infuse non-alcoholic drinks and cocktails with fruity, tropical flavors.
Mango simple syrup is delicious mixed into plain yogurt or over overnight oatmeal for breakfast.
It makes a great dressing with a squeeze of fresh for a fruit salad and you don't need much. 2-3 tablespoons plus the juice of half a lime will perk up fresh cut fruit and berries.
Brush onto a plain yellow cake to moisten cake layers before frosting.
Add a splash of mango syrup to gin and tonics or vodka tonics for a taste of the islands.
Sweeten iced or hot tea with it and use in place of sugar when making lemonade or limeade.
Add it to smoothies or shakes.
FAQ's
Do I need to refrigerate the mango infused syrup?
Yes. If you're not going to use it the first day, then keep it refrigerated.
How long will mango syrup last in the refrigerator?
Stored in an airtight container the simple syrup will last for at least 2 weeks.
Can I freeze it?
Absolutely. This is one of the best ways to preserve the simple syrup as it will last for up to 3 months frozen. I recommend pouring the mango syrup into ice cube trays and freezing them, then transfer the ice cubes to a freezer safe storage bag. Take out what you need, when you need it!
What do I do with the leftover fruit strained from the simple syrup recipe?
Essentially, these mangoes have been gently poached in syrup and they're still perfect for eating. Spoon the poached fruit over yogurt, oatmeal, ice cream or top a slice of pound cake (with a little whipped cream). You can also puree the poached mango and add lime juice and freeze it into ice pops. Or add the poached mango to a blender with vanilla ice cream and milk for a mango shake. Blend the poached fruit with ice for a heat-beating slushy.
Pro-Tips:
For a very clear and cloudless syrup, do not press on the mangoes when straining the liquid. Just let the syrup drain on its own.
Shake or stir the syrup before using if its been sitting in the refrigerator for several days as some sediment can settle on the bottom.
Variations and Swaps
Split a vanilla bean in half and scrape out the seeds to add to the simple syrup at the same time you add the cut mango.
Add a whole cinnamon stick and crushed cardamom pods to the sugar and water before heating to give it a spiced vibe.
Add a pinch of crushed red pepper flakes to the sugar and water before heating for a spicy mango syrup to dress up cocktails.
More simple syrup recipes you'll love: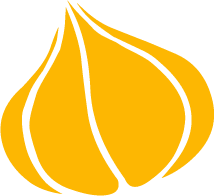 Tried this recipe? Leave a rating and review.
Your comments and shares are invaluable to me and the thousands of readers who use this site daily. If you've made the recipe, leave a star rating and review. We want to hear how you liked it.
We'd love it if you shared the recipe with your friends on social media!
Mango Simple Syrup
Use this lush, tropical fruit infused simple syrup for drinks and cocktails, flavoring cakes and adding sweetness to overnight oats or to drizzle on fresh cut fruit.
INGREDIENTS:
1

cup

mango

1

cup

sugar

1

cup

water
DIRECTIONS:
In a small saucepan, add the sugar and water and heat over medium high heat, stirring occasionally until the sugar is completely dissolved.

Add the chunks of mango to the simple syrup and set aside to steep for about 1 hour.

Place the strainer over a bowl or measuring cup and pour the mango mixture into the strainer. Once you've collected the simple syrup, discard the mango solids (or use them in some overnight oats.)

Use the mango simple syrup in drinks, to add moisture and flavor to cake layers, or to sweeten greek yogurt, oatmeal or whatever else you like!
NOTES:
Each serving is about 2 tablespoons.
NUTRITION:
Calories:
72
kcal
|
Carbohydrates:
19
g
|
Protein:
1
g
|
Fat:
1
g
|
Saturated Fat:
1
g
|
Polyunsaturated Fat:
1
g
|
Monounsaturated Fat:
1
g
|
Sodium:
1
mg
|
Potassium:
23
mg
|
Fiber:
1
g
|
Sugar:
19
g
|
Vitamin A:
149
IU
|
Vitamin C:
5
mg
|
Calcium:
2
mg
|
Iron:
1
mg
Pin it for later!