Sweet & Spicy Tuna Poke Recipe
This is positively the easiest (and best) ahi tuna poke. The key is using the freshest yellowfin tuna or bigeye tuna that you can find and tossing it in the simple three-ingredient poke sauce. This tuna poke recipe is sweet, spicy and absolutely delicious. Makes a perfect party appetizer or use this classic yellowfin tuna recipe in a poke bowl for dinner.
Up to now, this Ahi tuna poke appetizer has been one of my favorite ways to enjoy fresh tuna. We love it as an appetizer and in healthy ahi tuna poke bowls.
Recently, however, my Mom and I were treated to a Mother's Day brunch at Baker's Cay Resort in Key Largo and on the menu was an ahi tuna poke that was out of this world — and completely different from the way I usually make it. We all loved it so much, I knew I'd have to share it with you.
I asked our server for the ingredients (not measurements) that went into their tuna poke recipe and was surprised when she came back with such a sparse list. After some trial and error, I came up with a good approximation of their version and now I can't get enough of it.
Ingredients for sweet and spicy ahi tuna poke recipe
Sushi Grade Tuna (yellowfin or bigeye)
Soy Sauce
Sweet Chili Sauce
Sriracha Sauce
Toasted Sesame Seeds
Thinly Sliced Scallions
What to look for in fresh ahi tuna
Typically the flesh of the yellowfin or bigeye tuna will vary from a light pinkish hue in smaller fish to a deep red in the larger ones.
Darker red flesh is indicative of a larger fish which will generally have a higher fat content. Grade #1 or sushi-grade tuna comes from a yellowfin or bigeye tuna that weighs at least 60 pounds.
The flesh should be firm to the touch and free of blemishes and be bright red, shiny and translucent.
The texture should be fine, not coarse or grainy.
There shouldn't be any fishy smell at all. Fresh ahi tuna should be clean smelling, like the ocean if anything.
Look for a reputable fish monger in your area and don't be afraid to ask questions. They should be knowledgeable of their product and happy to answer any queries you have. I source my fish and seafood from Pop's Fish and Ships and Key Largo Fisheries.
How to make ahi tuna poke
Assemble the sauce by combining the soy sauce, sweet chili sauce and sriracha in a small bowl and whisking to combine.
Slice the ahi tuna steak into small 1/4″ dice with a sharp knife.
Pour the sauce over the steak and gently toss to coat.
Sprinkle with sesame seeds and sliced green onion (scallions) and serve.
Pro-Tip:
Typically, if you're not getting the very center of the ahi tuna belly, you may see streaks of silver skin in your fillet. That's normal, but not desirable as it's very chewy and takes away from the melt-in-your-mouth experience of ahi tuna poke. If you see large swaths of silver skin, remove it and discard.
What to serve with tuna poke
We enjoy this ahi tuna poke recipe as an hors d'oeuvres and I sometimes serve it the same way I would my Florida Style Smoked Whitefish Fish Dip with crispy crackers or flatbreads.
Other options include:
Very thin tortilla chips
Root vegetable chips (like yuca, sweet potato, taro, beet and parsnip)
Crispy plantain chips
Rice crackers
Endive lettuce leaves (for a low-carb alternative)
How to make an ahi tuna poke bowl
To serve the seasoned fish as a tuna poke bowl, prepare the fish as described above and keep chilled until you're ready to assemble the bowl.
A poke bowl is typically assembled by putting a base of cooked sushi rice in the bottom of the bowl and topping with a portion of this tuna poke recipe. After that you can add a variety of ingredients to the bowl.
What to include in an ahi tuna poke bowl
Sushi Rice or Sticky White Rice
Thinly Sliced Cucumbers
Shredded Carrots
Shelled Edamame
Thinly Sliced Radishes
Sliced Scallions
Additional Tuna Poke Sauce
Sriracha Mayonnaise
Furikake (a Japanese seasoning made from dried fish, sesame seeds, dried seaweed, sugar, salt & MSG).
Chopped Peanuts or Cashews
Diced mangoes, dragon fruit or pineapple
FAQ's
Can I make the tuna poke recipe in advance?
You can make it a few hours in advance, but for the best flavor, serve it the same day.
How long will leftover ahi tuna poke last?
If you have to save some for later, keep it no more than 1-2 days, well covered in the refrigerator.
Is tuna poke healthy?
With its high concentration of Omega-3 Fatty Acids, ahi tuna from bigeye and yellowfin tuna fish can help reduce cholesterol and improve heart health. What you need to watch for is what you mix with your tuna poke, which may not have the same level of nutrition.
Can I use another type of fish for poke?
Yes. Try this with sushi grade salmon for a change of pace.
More fish and seafood appetizers you'll love: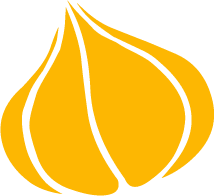 Tried this recipe? Leave a rating and review.
Your comments and shares are invaluable to me and the thousands of readers who use this site daily. If you've made the recipe, leave a star rating and review. We want to hear how you liked it.
We'd love it if you shared the recipe with your friends on social media!
Sweet and Spicy Ahi Tuna Poke
The simple sweet, spicy sauce is what makes this ahi tuna poke so delicious. It's only got a few ingredients and comes together in about 2 minutes. Use the freshest sushi grade tuna you can find for this recipe.
INGREDIENTS:
1

pound

sushi grade tuna steak

can use bluefin or yellowfin

2

tablespoons

soy sauce

2

tablespoons

sweet chili sauce

1

tablespoon

sriracha sauce

1

teaspoon

toasted sesame seeds

1

scallion

thinly sliced
FOR SERVING:
thin tortilla chips

can also use other root vegetable chips for serving
DIRECTIONS:
MAKE THE DRESSING:
In a small bowl combine the soy sauce, sweet chili sauce and sriracha. Whisk to combine. Taste for seasoning and adjust to your tastes. (More salt – add soy, more sweet, add chili sauce, more heat, add sriracha).

Cut the tuna steak into 1/4″ dice and transfer to a small bowl.

Pour the sauce over the tuna and toss to coat. Garnish with a sprinkle of sesame seeds and sliced green onion. Serve with tortilla or root vegetable chips.
NUTRITION:
Calories:
190
kcal
|
Carbohydrates:
5
g
|
Protein:
28
g
|
Fat:
6
g
|
Saturated Fat:
1
g
|
Polyunsaturated Fat:
2
g
|
Monounsaturated Fat:
2
g
|
Cholesterol:
43
mg
|
Sodium:
718
mg
|
Potassium:
320
mg
|
Fiber:
1
g
|
Sugar:
4
g
|
Vitamin A:
2511
IU
|
Vitamin C:
3
mg
|
Calcium:
18
mg
|
Iron:
2
mg
Pin "Tuna Poke Recipe" for later!