Florida Stone Crab Claws With Mustard Sauce – A Florida Tradition
Got Florida stone crab claws, but don't know what to do with them? Break out your bib and serve them with this easy stone crab mustard sauce. This unique crustacean is traditionally served chilled with a famous stone crab dipping sauce. It's a classic pairing that's irresistible. If you're wondering how to cook stone crab claws, I'll let you in on a secret… Don't.
What are Florida Stone Crabs?
Though, stone crabs are a considered a Florida delicacy, these crustaceans are actually found in a broader expanse from Belize across the Gulf Coast and Texas, to the East in the Bahamas and up as far North as Georgia and South Carolina.
Florida stone crabs are very different from the blue crabs I grew up with in Virginia, and they're nothing like the king or snow crab legs you get from the colder waters off of Alaska.
These sturdy looking crustaceans have mottled brownish-green and orange shells. Their camouflage blends seamlessly with the bottom of the shallow waters the crabs inhabit. Stone crabs are opportunistic hunters and generally feed on clams, other crabs, mollusks, barnacles, flat worms and some plants.
The crushing power of their dominant claw (usually the right one) has a crushing force of up to 19,000 pounds per square inch while their pincer claws are used to cut or tear shell and tissue.
Stone crab tidbits
Stone crabs are reknowned for their claws – which is the only part you can eat.
The claws are easily removed from the carapace (a protective measure for the crab against predators… take the claw, leave the crab).
Stone crabs can regenerate making this a very sustainable harvest.
It takes one year (in the annual molting process) for the crab to regrow its claw and subsequent years for the claw to grow larger.
With a special license, novice and professional anglers alike can set traps to catch Florida stone crabs.
The traps have a cement bottom making them exceedingly heavy and cumbersome – especially when you're throwing them off of a rocking boat. (Ask me how I know).
Fishermen, can only take one claw from the crustacean, assuming it has two claws to start with.
They have to leave the crab with one claw so it can feed and defend itself.
Hot or cold?
Stone crab claws are always served chilled.
My husband (who's from Minnesota) was shocked when he ordered a dish of Florida stone crab claws for the first time and they brought the tray with the claws sitting on a bed of ICE. I assured him that was the way it was supposed to be and in fact HAD TO BE. Why?
The reason they're served cold is because when the crab claws are warm or even at room temperature, they reek of ammonia, which is obviously, not very appetizing.
However, after cooking and chilling, they actually smell like the ocean with a feint sweetness.
Florida crab claws will always be sold pre-cooked and chilled, and consequently, they're ready to eat as soon as you get them home. All you need is a little mustard dipping sauce.
Stone crab season in Florida runs from October 15 through May 1st.
Cracking stone crab claws
If you're planning on eating the crabs the same day that you buy them, ask your fishmonger to crack them for you. They do it all the time and are very proficient.
However, if you're buying the claws to eat a day or two later, they can dry out in the refrigerator, so it's better to crack them yourself.
The shells are extremely thick and strong – much sturdier than blue or King crab and very difficult to get through with a standard pair of claw crackers or even a mallet. Other measures must be taken.
They sell industrial crab crackers (like the one shown above) at many fishmongers in Florida. I got mine at Key Largo Fisheries.
This handy item makes quick work of the sturdy claws in a way that regular crab crackers just can't.
And by the way, if you think you're stronger than a stone crab claw — YOU'RE NOT.
I still bear the scar (from 10 years ago).
Backstory: One night at dinner there was a single claw that wasn't cracked sufficiently — and I tried to take on the crustacean using my bare hands. I twisted the claw with two hands, intending to break it apart and the jagged shell ripped through my finger. #shouldagottenstitches.
Another way to crack claws
If you don't have one of those industrial stone crab claw crackers, don't fret. Use these common household items to achieve the same job.
You'll need a dish towel and heavy metal spoon (preferably one you don't mind scratching — please don't use your Mother's good silver).
Rest an old, but clean, dishtowel in your non-dominant hand.
Place a claw in the towel (this is to soak up any juices that drain out of the claw).
Use the back of the spoon to whack firmly against the claw until it cracks.
Turn the claw over and whack it again until you see definitive cracks all along the shell.
Continue to crack the knuckles etc. until each segment is fragmented enough that you'll be able to easily separate the meat from its shell.
Try not to smash or pulverize the shell, to avoid getting shards of it in the crab. You just want to create enough fissures that will allow an opening to the meat. Remove any large pieces of shell and discard.
Arrange the cracked crab on a platter to serve.
Mustard Dipping Sauce
You can't have seasonal stone crab claws without the famous mustard sauce accompaniment.
You can buy mustard sauce at your fishmonger but, DON'T DO IT.
They'll charge you between $3 and $5 for a small container. Highway robbery.
You already have everything you need to make the simple dipping sauce at home in approximately 5 minutes…
Every Florida restaurant has their own version of this dipping sauce. The one from Joe's Stone Crab in Miami is probably the most famous, using Coleman's Dry mustard, mayonnaise and A-1 sauce.
However, my favorite is made with other pantry staples and has a softer, more refined mustard flavor that pairs perfectly with the sweet crab meat.
Ingredients for stone crab dipping sauce
Mayonnaise
Dijon Mustard
Lemon Juice
Worcestershire Sauce
Hot Sauce
How to make mustard dipping sauce from scratch
Add all of the ingredients to a bowl.
Whisk together.
That's it. Pretty simple, right? The mayonnaise softens the sharpness of the dijon mustard in the dipping sauce and is so tasty with the stone crab claws.
If you like it spicier, feel free to add a little more hot sauce. If you want more tang, a drop or two more of lemon juice. Worcestershire gives it a bit of umami.
This easy stone crab mustard sauce is legit.
What sizes do stone crabs come in?
Categories of stone crab include: Medium, Large, Jumbo, Colossal and even Super Colossal.
Stone crabs (like scallops and shrimp) are priced based on their size. The larger they are the more pricey they tend to be.
Note: The chart below represents prices I've seen in the past few years at local fisheries, but keep in mind, if you're having them mailed to you, there will likely be a hefty shipping fee too.
| | | |
| --- | --- | --- |
| Size | Claws Per Pound | Avg. Price |
| Medium | 6-8 | $25-$30/lb |
| Large | 4-5 | $30-$35/lb |
| Jumbo | 3 | $40-$50/lb |
| Colossal/Super Colossal | 2 | $50-$70/lb |
Although there's no difference in taste between the Medium and Colossal, there is definitely a bigger "WOW" factor the larger you go.
How many stone crabs per person?
If you're serving stone crabs as an appetizer, I usually figure on one pound of crab per person. Each pound yields about 3 ounces of meat.
If you're serving as a meal, go with 1 1/4 to 1 1/2 pounds per person (depending on appetites and your budget).
What to serve with this delicacy?
Here in Florida, we treat stone crabs the same way you'd treat a ribeye in a steak house… Served with standard steakhouse type accompaniments. The chilled claws and mustard dipping sauce go great with these classic sides:
So this is the Tampa Bay side of our Super Bowl menu. I'll be posting the Kansas City portion of our Game Day spread on Friday.
In the meantime, be sure to check out the regional game day treats we've made from past Super Bowls: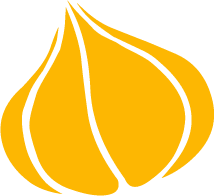 Tried this recipe? Leave a rating and review.
Your comments and shares are invaluable to me and the thousands of readers who use this site daily. If you've made the recipe, leave a star rating and review. We want to hear how you liked it.
We'd love it if you shared the recipe with your friends on social media!
Stone Crabs with Mustard Sauce
Florida stone crabs are a seasonal treat that are uniquely Florida. If you've ever heard of Joe's Stone Crab, this is what the fuss is about. Here's how to make this Sunshine State classic at home.
INGREDIENTS:
4

pounds

stone crab claws

½

cup

mayonnaise

1

tablespoon

dijon mustard

½

lemon

juiced

2

teaspoons

worcestershire sauce

hot sauce

to taste
DIRECTIONS:
FOR THE MUSTARD SAUCE:
In a small bowl, whisk together the mayonnaise, mustard, worstershire sauce and lemon juice. Add hot sauce to taste and whisk to combine. Refrigerate until you're ready to serve.
FOR STONE CRABS:
Most fish mongers will crack stone crabs for you if you ask them. It's fine to do that if you're going to be eating the crabs the same day. If you're going to wait for a day or two, it's best to crack them yourself to maintain their freshness.
TO CRACK THE STONE CRABS WITH A SPOON:
Hold a dishtowel in your non dominant hand. Place a crab claw in the dish towel and using the back of a heavy metal spoon, whack the claw in several places to crack the shell.

You want to make sure you've cracked it in enough spots that you'll be able to get the meat out, while simultaneously being careful not to crush the shell and send small shards into the meat.

Transfer the cracked claws to a platter and scatter with lemon wedges. Serve with mustard dipping sauce on the side.
NUTRITION:
Calories:
294
kcal
|
Carbohydrates:
2
g
|
Protein:
21
g
|
Fat:
22
g
|
Saturated Fat:
3
g
|
Trans Fat:
1
g
|
Cholesterol:
59
mg
|
Sodium:
1198
mg
|
Potassium:
285
mg
|
Fiber:
1
g
|
Sugar:
1
g
|
Vitamin A:
53
IU
|
Vitamin C:
16
mg
|
Calcium:
63
mg
|
Iron:
1
mg
Pin "How To Make Florida Stone Crab Claws" for later!