This Kansas City rub is an evenhanded blend of sugars, spices, chili powder and a little heat. In the true egalitarian style of Kansas City, their KC BBQ rub is probably the most universally accepted recipe. It's equally at home with chicken, pork and beef and this homemade, all purpose rub delivers pure barbecue flavors that everyone loves. Making Kansas City dry rub from scratch is quick and easy and the seasoning will last for up to 3 months in a well sealed container.
This post contains affiliate links, which means if you make a purchase, you'll pay no more for the item and I'll get a small commission. Win-win!
This recipe is adapted from Steve Raichlen's Sauces, Rubs and Marinades cookbook. Steve is our grilling, smoking and barbecue Yoda and we never fire up the grill without his input first. This easy bbq rub recipe is a great jumping off point for all your grilling, smoking and barbecue creations.
What makes Kansas City dry rub special?
KC BBQ rub has a little bit of something for everyone and borrows flavors from many regional BBQ styles. Instead of going heavy in one direction, it incorporates a variety of spice flavors without claiming dominance in any.
Instead of being salty, it has more sweet flavor.
Kansas City rub is not aggressively spicy or hot like you might find in Texas, but it does contain chili powder and cayenne pepper. If you have diners who are sensitive to heat, this is a good all purpose rub for them.
And in a nod to Memphis BBQ, this KC dry rub contains mustard powder.
Allspice and ginger, found in this Kansas City rub, are also common ingredients in some Caribbean rubs, so it truly is an amalgam of flavors. And they work GREAT together.
Open up your spice cabinet and let's mix it up!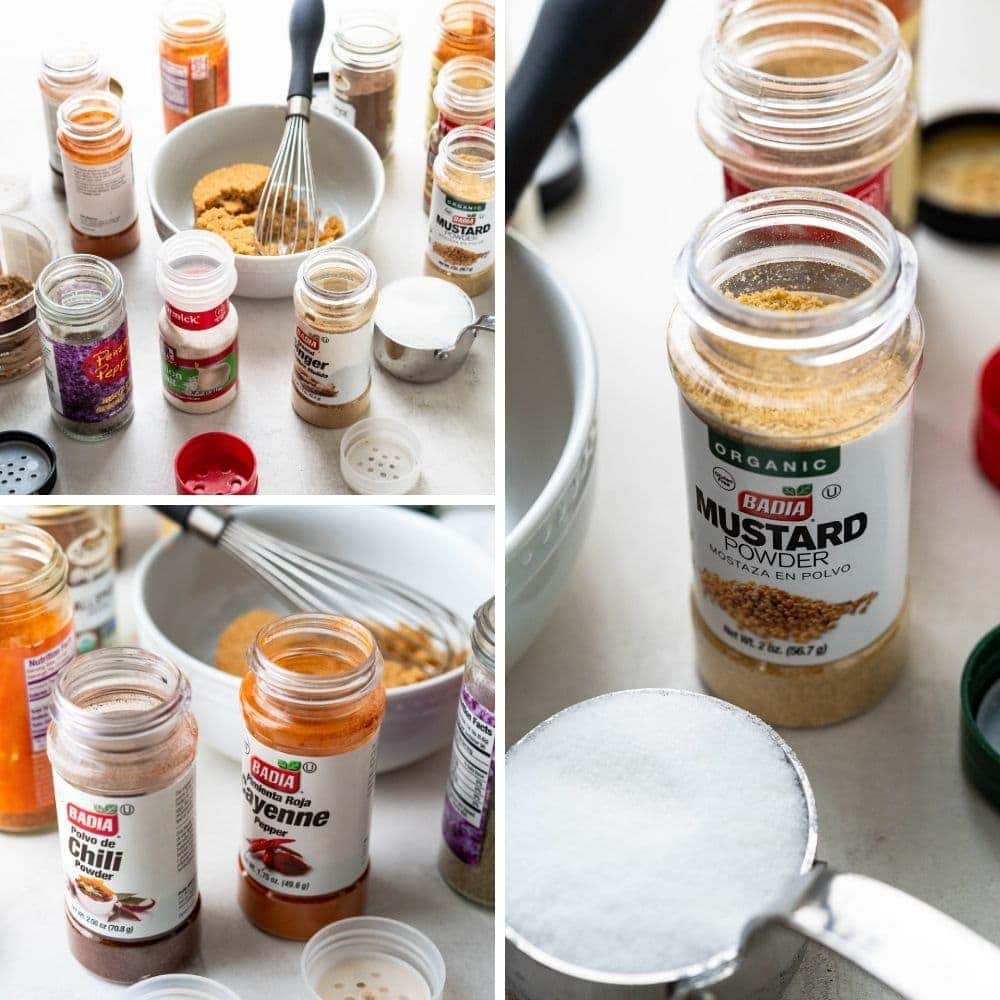 Ingredients for Kansas City rub
Light Brown Sugar
Granulated Sugar
Seasoned Salt (like Lawry's)
Onion Salt
Celery Salt
Black Pepper
Chili Powder
Mustard Powder
Ground Ginger
Ground Allspice
Cayenne Pepper
It may look like a daunting list of ingredients, but it's likely you've already got some of them in your pantry.
Best way to blend dry rub seasoning:
Of course you can add all of the ingredients to a medium bowl and blend well with a whisk. Easy peasy.
However, I've found that sometimes the brown sugar (or even the granulated sugar is clumpy and sticks together and other ingredients (like the smoked sea salt) can be larger and flakier than the rest of the spices.
In order to have a smooth dry rub that's good for massaging into meat, ribs and chicken, I've found that using a mini food processor is invaluable.
Just add all the sugars and spices into the bowl of the food processor and pulse 2-3 times until it's well blended and the spices are evenly distributed.
Pro-Tip:
This makes about 1 ½ cups of dry rub, which can be unwieldy to try to tip into a storage jar.
To transfer your Kansas City rub to a storage container without spilling half of it on the counter top, use a kitchen funnel.
Funnels are handy items that are great for everyday tasks like filling salt and pepper shakers and oil and vinegar cruets, but you'll really love a kitchen funnel if you like to buy in bulk.
Dry rub FAQ's
What's the best way to store leftover Kansas City Rub?
I recommend an airtight glass or plastic storage container with a tight fitting resealable lid.
How long will the dry rub last?
Typically, you want to use up the rub within 2-3 months. It will last longer, but the flavors become more muted the longer it sits. It also depends on whether you use whole spices and grind them yourself or if you're using pre-ground spices (like I did). If you're grinding your own, you'll get another month or two out of the KC BBQ rub.
I know it's good for meats, but what else can I use this in?
Essentially, this is nothing more than a seasoning blend. So you can add it to anything you want to impart a smoky, spicy, sweet flavor too. Add a teaspoon or two to a homemade vinaigrette. Spoon some into your cornbread batter and sprinkle it over your sunny side up eggs. It's even good over avocado toast.
We use this all purpose spice rub on everything from slow smoked pork shoulders to briskets and barbecued chicken. Of course, you'll also want the KC BBQ rub on your pork and beef spareribs. What else will you use it on?
More BBQ rubs and marinades and sauces you might like: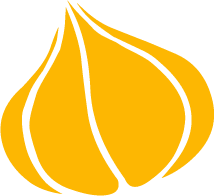 Tried this recipe? Leave a rating and review.
Your comments and shares are invaluable to me and the thousands of readers who use this site daily. If you've made the recipe, leave a star rating and review. We want to hear how you liked it.
We'd love it if you shared the recipe with your friends on social media!
Kansas City Spice Rub
This simple spice rub is great for seasoning beef, pork and chicken. This sweet and smoky rub has a mild heat, so it's a great all around seasoning. If you like more spice, you can increase the amount of cayenne pepper to 1 teaspoon.
INGREDIENTS:
FOR THE KANSAS CITY RUB
⅓

cup

light brown sugar

packed

⅓

cup

granulated sugar

¼

cup

smoked paprika

2

tablespoons

seasoned salt

2

tablespoons

smoked salt

2

tablespoons

onion salt

2

tablespoons

celery salt

1

tablespoon

black pepper

1

tablespoon

chili powder

1

teaspoon

mustard powder

1

teaspoon

ground ginger

½

teaspoon

ground allspice

½

teaspoon

cayenne pepper
DIRECTIONS:
FOR THE SPICE RUB
Add all the ingredients to a large bowl and mix until well incorporated. If the brown sugar is a bit stiff or other ingredients seem to clump you can transfer everything to a food processor and pulse several times until well combined.

Makes abour 1 ½ cups of rub. Store in an airtight container.
NOTES:
Each serving is about 2 tablespoons.
NUTRITION:
Calories:
56
kcal
|
Carbohydrates:
14
g
|
Protein:
1
g
|
Fat:
1
g
|
Saturated Fat:
1
g
|
Sodium:
4665
mg
|
Potassium:
86
mg
|
Fiber:
1
g
|
Sugar:
12
g
|
Vitamin A:
1344
IU
|
Vitamin C:
1
mg
|
Calcium:
19
mg
|
Iron:
1
mg
Pin "Kansas City BBQ Rub" for later!