Brown Sugar Bourbon Marinade for Steak, Chicken & Pork
Whether you're looking for a brown sugar bourbon marinade for chicken, pork or beef, this quick and easy bourbon whiskey marinade is by far the BEST. This has been our go to bourbon whiskey steak marinade for ages — you'll love it on a flank steak. We use Jim Beam for the brown sugar bourbon marinade but any bourbon whiskey will do. Your favorite protein just a little bit of soaking time, and it's ready for the grill (but if you can soak it longer, all the better). Best of all, this quick and easy recipe uses pantry staples – no fussy ingredients.
This is my great Aunt Betty's recipe and flavor-wise, it's a doozy. This brown sugar whiskey marinade is loaded with assertive flavors that, when blended together, are so much greater than the sum of its parts. So let's get started.
Ingredients for bourbon marinade
Garlic
Brown Sugar (light or dark)
Soy Sauce (I use reduced sodium)
Bourbon Whiskey (I use Jim Beam)
Olive Oil
Crushed Red Pepper Flakes
Black Pepper
That's it! Most of these ingredients are probably already in your pantry, so if you're stocked and have 5 minutes… well, you've got the makings of a dynamite dinner.
A quick funny: I made this whiskey marinade to season some steaks for my husband's family and they went ga-ga for the flavor. In fact, my sister in law asked for the recipe — and proceeded to make it … using her husband's $150 bottle of McCallan. He was understandably upset.
Best bourbon whiskey to use for marinade
I use Jim Beam. It's affordable, flavorful and perfect for this recipe. Since it's about $15/bottle and the recipe only uses 1/4 cup — you're only using about a dollars worth of bourbon. That said, you can use whatever type of bourbon whiskey you have on hand, but I'd advise staying away from the really good stuff, otherwise, there could be a feud.
Flavor of Bourbon Whiskey Marinade
You might think the soy sauce gives this bourbon marinade an Asian flavor profile, but that's not the case. The bourbon marinade is a cohesive blend of all the flavors and soy sauce acts as the "salt element" of the whiskey steak marinade. Bourbon lends a smooth, smoky touch and the brown sugar bridges the gap. The crushed red pepper doesn't make it overly spicy either, so even if you're skittish about heat, you don't need to be for this recipe.
Best cuts to use with the marinade
Use the marinade with many different cuts of meat. Just put your chosen protein in a zip top bag and pour the marinade over it, press as much air out of the bag as possible and seal it. Refrigerate the meat to marinate. When you're ready to grill, remove the steak from the marinade, and pat it dry with paper towels. Let the meat rest at room temperature for 20-30 minutes before putting it on the barbecue. Why? You don't want to throw cold meat on a hot grill. Click here to see why and other tips for successful grilling.
Whiskey steak marinade
This marinade makes beef taste "beefier". Try it for flank steaks, London broil and sirloin. The brown sugar, soy and bourbon whiskey will permit the steak flesh within an hour of soaking, but for more robust flavor, several hours or even overnight will really penetrate the meat.
Marinade for pork
Use this blend for quick cooking cuts of pork like chops, pork tenderloin or even a pork loin roast.
Bourbon chicken marinade
Chicken leg pieces and wings are best for this bourbon marinade, those darker meat cuts really absorb the flavors. That said, there's no reason you can't use it with chicken breasts too (bone-in, skin-on or boneless).
I typically make this bourbon marinade in the morning (when I'm drinking my coffee) and soak the steaks, chops or legs all day, so that by the time the dinner hour rolls around, the brown sugar bourbon flavor has really permeated and it's ready for the grill.
Side dishes to go with whiskey marinated grilled meats
More marinades and rub recipes: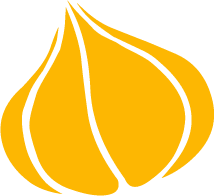 Tried this recipe? Leave a rating and review.
Your comments and shares are invaluable to me and the thousands of readers who use this site daily. If you've made the recipe, leave a star rating and review. We want to hear how you liked it.
We'd love it if you shared the recipe with your friends on social media!
Bourbon Marinade
This quick and easy marinade is perfect for chicken, pork and beef. Though it does have soy sauce, it's not an Asian-inspired marinade. Delicious!
INGREDIENTS:
3

cloves

garlic

minced

¼

cup

brown sugar

¼

cup

soy sauce

¼

cup

Jim Beam or other bourbon

please don't use the good stuff.

¼

cup

olive oil

¼

teaspoon

crushed red pepper flakes

½

teaspoon

fresh cracked black pepper
DIRECTIONS:
Combine the garlic, brown sugar, soy sauce, bourbon, olive oil, red pepper flakes and black pepper in a medium bowl and whisk until the brown sugar is mostly dissolved.

Use this marinade for chicken pieces or breasts, pork chops, pork tenderloin beef flank steak, london broil, sirloin or any other cut you'd normally marinate.

Marinate for at least 60 minutes or up to overnight to really penetrate.
NUTRITION:
Calories:
202
kcal
|
Carbohydrates:
15
g
|
Protein:
2
g
|
Fat:
14
g
|
Saturated Fat:
2
g
|
Sodium:
817
mg
|
Potassium:
58
mg
|
Fiber:
1
g
|
Sugar:
14
g
|
Vitamin A:
37
IU
|
Vitamin C:
1
mg
|
Calcium:
18
mg
|
Iron:
1
mg
Pin "Brown Sugar Bourbon Marinade" for later!