Baked Salmon Pesto (4-ingredients & 20 minutes)
This post has been updated for photos and content. The recipe hasn't changed.
Looking for a good baked salmon recipe? This one has been my most popular salmon recipe for years. I think its because this Baked Salmon Pesto is a four ingredient meal that's ready in twenty minutes. If you're looking for a healthy weeknight dinner that the whole family will LOVE, my pesto crusted salmon the best. Perfect for beginner cooks.
Everyone needs a quick and easy recipe for nights when you just don't have time to cook. This simple sheet pan baked salmon with bright, herbal pesto and crunchy breadcrumb and parmesan topping is my ace-in-the-hole. It takes about 5 minutes of total prep time and it's just as easy to make for one serving as it is for ten.
Why you'll love this pesto salmon recipe
You'll love pesto crusted salmon recipe because it's a no-brainer and makes you look like a dinner-hero.
Salmon pesto only takes 4 ingredients.
It's a light, healthy dinner idea.
You can customize it according to your diet/preferences.
Pesto crusted salmon is great for busy weeknights.
Even kids like this baked salmon recipe.
This pesto salmon make couldn't be simpler to make and it's something the kids can help with from spreading on the pesto, to topping with the parmesan breadcrumb topping.
Ingredients for pesto crusted salmon
Salmon Fillets – I get mine at Costco.
Fresh Breadcrumbs – I like using sturdy sourdough bread to make the crumbs, but you can use plain white or whole wheat bread as well. Avoid using dry breadcrumbs from the store, they won't give you the same light, crunchy crust as crumbs made fresh.
Grated Parmesan Cheese – best from a chunk of real Parmigiano Reggiano.
Pesto – store-bought is fine. Homemade is better.
How to make pesto crusted salmon:
Preheat the oven to 325°F.
Mix fresh breadcrumbs and grated parmesan cheese together in a bowl.
Slice the salmon into individual portions and transfer to a foil lined sheet pan.
Spoon your favorite pesto sauce over the fillets.
Top with the parmesan breadcrumb topping.
Bake the pesto salmon for 15 minutes.
PRO-TIP: I recommend slicing the salmon filets into individual portions before baking to give you nice even looking cuts for presentation.
(Ok, you don't HAVE to do this, but slicing the fresh salmon into individual servings BEFORE baking, gives you lovely even cuts and a uniform appearance.
If you cut the pesto salmon AFTER it bakes, the fish will flake as you're slicing it and it won't look like it does in these pictures. It's not the end of the world, but if you're a food blogger appearance matters…)
A recent survey of my readers confirmed that salmon is a staple protein in many people's weekly dinner rotation. It's easy to understand why.
Salmon is healthy, easy to make and widely available.
This easy Baked Salmon Pesto is a regular during the weeknights because it's a four ingredient meal that takes less than 30 minutes. I got your attention, didn't I?
Not to mention that this baked salmon is layered with pesto sauce (homemade or store-bought and a blend of fresh breadcrumbs and parmesan cheese to make a crunchy golden crust for the fish.
How to brown the parmesan breadcrumb topping on the baked salmon pesto
To give the pesto crusted salmon a golden, crunchy topping, set the oven to "broil" and brown the breadcrumbs for 1-2 minutes until golden and crunchy.
Don't walk away while the parmesan breadcrumbs are under the broiler — they will brown pretty quickly.
What type of pesto should I use for baked salmon?
You can use store-bought pesto for this recipe, but if you've got a homemade pesto in your fridge, you'll definitely want to use it. Fresh, homemade pesto will taste brighter, have a vibrant green color and really makes a difference.
Here are four of my favorite homemade basil pesto recipes. Any of them would be good on this herb and breadcrumb crusted baked salmon.
Each of these pesto recipes will last in the fridge for up to 10 days, but they can also be frozen, so you've always got a stash of fresh pesto at the ready for this simple seafood dinner anytime.
How healthy is salmon?
Salmon is prized for its health benefits and while farmed salmon is good, wild Coho, Sockeye or Atlantic salmon is even better. The highlight reel of salmon's nutritional benefits include:
Omega-3 fatty acids (decreasing blood pressure, lowering inflammation, reducing cancer risk).
Selenium (good for your bone health and reducing thyroid disease).
Potassium (reduces blood pressure and your risk for stroke).
B Vitamins and folic acid (All B Vitamins work together providing optimal functioning of the brain and nervous system).
See this article for even more health benefits.
For gluten free fish:
I've had several people ask if they can skip the breadcrumb topping in this pesto crusted salmon (presumably they're gluten-free or avoiding carbs).
My answer to that question is if you're not going to use the cheese and breadcrumb topping, I'd recommend baking the salmon first and then spooning the fresh pesto sauce over the cooked fish.
I've found that without the breadcrumb coating, baking pesto "naked" creates a weird "skin" that turns an unsightly "pond-scum color" – which I like to avoid. Instead, bake the salmon first, then top it with pesto sauce.
That said, you really want the crunchy topping... It's golden, crunchy and flavorful, adding another dimension to this simple dish.
Also try these gluten free options:
Gluten-Free Breadcrumbs
Crushed Potato Chips
Crushed Corn Flakes or Rice Krispies
Almond Meal
How do I make moist baked salmon?
Bake the fish fillets at a lower temperature, 325° F at the most, to assure that the baked salmon stays moist and flaky.
The lower temperature also helps to minimize the gooey white stuff that invariably oozes from the fish when it's baked.
The white stuff is called albumin and it's harmless, but unsightly. Cooking at a lower temperature reduces the amount of albumin leaked.
How do I make pesto salmon for a larger or smaller group?
This baked salmon pesto recipe can easily be halved, doubled or tripled depending on the size of your crowd. It would be great for company or even a festive holiday dinner, thanks to it's scaleability.
What to serve with Pesto Crusted Salmon:
Steamed couscous
Buttered Egg Noodles or Orzo Pasta
Steamed white or brown rice
More salmon recipes you'll love: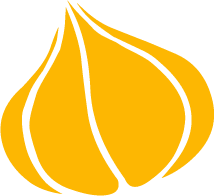 Tried this recipe? Leave a rating and review.
Your comments and shares are invaluable to me and the thousands of readers who use this site daily. If you've made the recipe, leave a star rating and review. We want to hear how you liked it.
We'd love it if you shared the recipe with your friends on social media!
Parmesan Pesto Baked Salmon – Only 4 Ingredients
Parmesan Pesto Baked Salmon has a bright basil flavor with a crispy, golden crust. This quick and easy meal is ready in 20 minutes.
INGREDIENTS:
4

6-ounce

salmon fillets

pin bones removed

6

tablespoons

pesto

⅓

cup

fresh breadcrumbs

⅓

cup

freshly grated parmesan cheese

grate with a microplane grater if possible.
DIRECTIONS:
Preheat the oven to 325°. Place a piece of tin foil on a rimmed baking sheet. Lay the salmon fillets on the baking sheet, not touching. Spoon 1 1/2 tablespoons of pesto over each fillet and spread it with the back of a spoon or knife so that it's lightly coated with pesto.

In a small bowl, combine the breadcrumbs and parmesan cheese until evenly distributed. Top each of the salmon fillets with a coating of the breadcrumb mixture.

Cook the salmon for 12-15 minutes for medium. To get the crust a golden brown, turn the oven to broil and heat for 45 seconds to 1 1/2 minutes with the salmon about 5 inches away from the heating element. Keep an eye on it so it doesn't burn.
RECIPE VIDEO:
NUTRITION:
Calories:
449
kcal
|
Carbohydrates:
8
g
|
Protein:
5
g
|
Fat:
11
g
|
Saturated Fat:
3
g
|
Cholesterol:
9
mg
|
Sodium:
404
mg
|
Potassium:
28
mg
|
Sugar:
1
g
|
Vitamin A:
525
IU
|
Calcium:
145
mg
|
Iron:
0.6
mg
Pin "Pesto Baked Salmon" for later!