The words "farmer's markets" and "February" clearly don't belong in the same sentence… Unless it's "I can't wait for the farmer's markets to open, but it's ONLY February." Equally ridiculous would be opining about making a big batch of pesto in the dead of winter… unless you live in South Florida, where it's prime Farmer's Market and basil season. THEN, making a batch of pesto with pine nuts is practically mandatory.
First, the basil. At my farmer's market, they sell basil right out of the ground… I'm talking the roots and dirt and everything. Mr. Gregg displays them tightly packed in cardboard boxes. When you pull a bunch from the bin, you have to hit the roots against the side of the plastic folding table to get rid of all the excess dirt and sand before bagging it. This bounty, which usually yields about 8-10 cups of basil leaves, costs me about $2.50. Not bad.
Making Pesto with Pine Nuts
When I get the basil home it either goes into a glass vase with water, until I get around to using it, or the roots get trimmed and the whole plant gets submerged in cold water and swished around so that the detritus and grit falls away. You may have to do this several times to be assured that the dirt and sand are gone. Lift the leaves from the water (the dirt will sink to the bottom of the bowl)- then run the leaves through a salad spinner and lay on paper towels to dry completely.
While the basil leaves are air drying, toast the pine nuts. It sounds simple, right? But pine nuts burn FAST. I can't tell you the number of times I've burned pine nuts because I was in a hurry and turned up the temperature on the oven. They change from golden to char broiled in an instant. I've learned to be patient with a lower oven temperature and a timer at my side. They should smell toasty and fragrant and look like the picture above when they're done.
Aside from a boatload of fresh basil, freshly grated parmesan cheese is a must. You can tell if it's "real" parmesan by the pin point dots on the rind (they spell out Parmigiano Reggiano on the big wheel of cheese). I use my microplane grater to make whisper fine tufts of cheese. Garlic and a bit of crushed red pepper give it a kick and a bit of lemon zest brightens this homemade pesto recipe.
You can use a good blender or food processor to make your pesto, either one will do an admirable job and it only takes about 5 minutes to blend everything down to a beautiful Parmesan pesto sauce. You may have to use the tamper on the blender or scrape down the sides of your food processor when chopping the basil, but once that's done, add in the rest of the ingredients — and drizzle the oil into the basil mixture while the machine is running. When the sauce is creamy and emulsified, give a taste and add seasonings as needed.
This recipe yields a fairly big batch of pesto. It makes about 2 cups, but a little goes a long way when your talking about parmesan pesto sauce. Most recipes will only require a few tablespoons… So the question is how to save the excess.
How long will pesto last?
The short answer is 5-7 days in the refrigerator. The longer answer is 3-4 months. But how?
I freeze it. In ice cube trays. On the surface that might seem easy, but I've actually had a problem getting the frozen basil pesto out of the trays (I guess I'm not strong enough). If you don't have this problem — or if you're stronger than I am, then you can skip this step — but I line the ice cube trays with a bit of plastic wrap. Individual pieces – one for each cube. They pop right out after they're frozen.
Then just transfer the frozen cubes to a storage container or freezer bag. Each cube is about 2 tablespoons of pesto – so depending on the recipe, one or two cubes is usually all I need.
How To Use Pesto
This is the fun part — there are endless possibilities. These are just a few…
More pesto sauce recipes: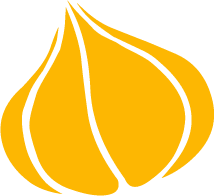 Tried this recipe? Leave a rating and review.
Your comments and shares are invaluable to me and the thousands of readers who use this site daily. If you've made the recipe, leave a star rating and review. We want to hear how you liked it.
We'd love it if you shared the recipe with your friends on social media!
Pesto with Pine Nuts
Make batches of fresh spring pesto and freeze them in ice cube trays so you've always got them on hand.
INGREDIENTS:
½

cup

pine nuts

8

cups

basil leaves

packed tight

3

large

cloves garlic

¼

teaspoon

red pepper flakes

I use a heaping 1/4 teaspoon

1½

cups

parmesan cheese

freshly grated

1

teaspoon

lemon zest

1

cup

olive oil

1

teaspoon

kosher salt

½

teaspoon

black pepper
DIRECTIONS:
Preheat the oven to 325°. Place pine nuts on a baking sheet in a single layer and toast for 7 minutes. Stir the pine nuts and continue baking for 3-4 minutes or until lightly browned. Do not let the pine nuts burn. Set aside.

In a blender or food processor, combine the basil leaves and garlic. Pulse until finely chopped. (Note, if using a blender you may have to scrape down the sides and stir several times or use your tamper).

Add the red pepper flakes, parmesan cheese, pine nuts and lemon zest. Turn the blender or processor on and in a slow, steady stream add the olive oil until it's incorporated. Add the salt and pepper and pulse to combine.

This makes 2 cups of pesto, so if you don't need to use it all (that's a lot of pesto) at once, I recommend lining an ice cube tray with plastic wrap and spooning the pesto into the cube containers. Freeze the pesto.

Line a small sheet pan (that will fit in the freezer) with parchment paper. Remove the frozen pesto cubes from the tray and lay them on the parchment paper so that they don't touch. Freeze again. Transfer the cubes to a freezer bag and store in the freezer. When you need some pesto remove one or two cubes at a time, place in a small bowl and defrost. Stir the pesto before continuing with your recipe.
NUTRITION:
Calories:
80
kcal
|
Carbohydrates:
1
g
|
Protein:
4
g
|
Fat:
6
g
|
Saturated Fat:
1
g
|
Cholesterol:
6
mg
|
Sodium:
296
mg
|
Potassium:
69
mg
|
Vitamin A:
715
IU
|
Vitamin C:
2.4
mg
|
Calcium:
133
mg
|
Iron:
0.7
mg
Pin "Pesto with Pine Nuts" for later!