Sweet and Sour Red Cabbage
Looking for a healthy fall side dish? Sweet and Sour Red Cabbage with Apples and Raisins is tangy and delish. Make quick braised red cabbage as a German side dish for your Octoberfest celebration. This goes great with German sausages and schnitzels. Try this quick braised red cabbage tonight.
Coleslaw and St. Patty's Day corned beef dinners notwithstanding, cabbage is probably one of the most underutilized vegetables in the market.
I don't know why they are so often overlooked. Not so sexy as a green bean? Perhaps. Not as snappy as a bell pepper? Maybe.
But sweet and sour red cabbage hits the spot if you're looking for fall side dishes. I understand if you don't share my enthusiasm.
Unless I am specifically making something that calls for cabbage, I'll all too often bypass them in the produce section.
I was making this shrimp salad that called for red cabbage, so I went to the market to pick one up.
The selection was limited. They only had one, and it weighed four and a half pounds. I shrugged as I put it in my basket.
It wasn't until I got home and looked at the receipt that I found out I had paid nearly $7 for this cabbage.
I couldn't believe it — $1.49/lb – for cabbage— this is supposed to be peasant food not Lifestyles of the Rich and Famous. I could have bought a whole chicken.
To make matters worse, I only needed about two cups of shredded cabbage for my recipe – which left me with a hell of a lot of the purple stuff after the fact.
I wasn't going to let it rot in my crisper. Believe it or not, this quick braised red cabbage wasn't even the first thing that came to my mind.
First, I made a coleslaw and yes, I shredded a few handfuls to add crunch to my fish tacos — but there was still a lot left over. Since it's October, I thought this German side dish of sweet and sour red cabbage with apples and raisins would be an ideal way to celebrate Octoberfest. I use onion, apple and golden raisins in my quick braised red cabbage and finish off this fall side dish with a tangy dressing of sugar, vinegar and caraway seed.
As you stir the red cabbage with apples, you'll notice that the onions and apples will succumb to that vibrant magenta hue. The colors remind me of fall and I can't help but imagine myself with a stein of beer at an Octoberfest celebration noshing on Bavarian sausages with this quintessential German side dish. Unlike most braises, which can take upwards of one hour to several hours to cook, red cabbage with apples is tender and delicious in about 15 minutes, thereby negating any "I don't have time" reason for not making this sweet and sour red cabbage.
Also try this quick braised red cabbage with apples with Grilled Pork Chops soaked in this pork chop brine or dry rubbed pork tenderloin and some stick-to-your-ribs mashed potatoes or these rosemary mustard potatoes.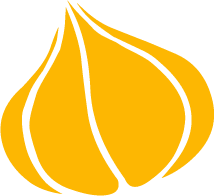 Tried this recipe? Leave a rating and review.
Your comments and shares are invaluable to me and the thousands of readers who use this site daily. If you've made the recipe, leave a star rating and review. We want to hear how you liked it.
We'd love it if you shared the recipe with your friends on social media!
Sweet and Sour Red Cabbage with Apples and Raisins
Braised cabbage gets a tangy sweet hit from apple cider vinegar, sugar and pops of sweet golden raisins. Caraway seed adds another layer of flavor. Serve with roast pork or pork chops!
INGREDIENTS:
2

tablespoons

olive oil

1

red cabbage

between 2 – 2 1/2 pounds, cored, outer leaves discarded, chopped into one inch pieces

1

medium

onion

chopped

1

large

granny smith apple

peeled and cut into fine dice

½

cup

golden raisins

1

cup

homemade vegetable broth

½

teaspoon

caraway seeds

3

tablespoons

apple cider vinegar

1

tablespoon

sugar

1

teaspoon

italian parsley

chopped (optional)
DIRECTIONS:
In a heavy pot or dutch oven, heat olive oil over medium high heat. Add onions and apples. Sauté for 2-3 minutes until they begin to soften.

Stir in cabbage, golden raisins, and broth. Cover. When broth begins to boil, reduce heat to a simmer and cook for 10-15 minutes, stirring occasionally until cabbage has wilted and raisins have plumped.

Meanwhile, in a small bowl combine sugar, vinegar and caraway seeds. Stir until sugar is dissolved.

When cabbage has cooked, add apple cider mixture and stir to combine. Transfer to a serving bowl and sprinkle with parsley if desired.
RECIPE VIDEO:
NUTRITION:
Calories:
139
kcal
|
Carbohydrates:
25
g
|
Protein:
2
g
|
Fat:
4
g
|
Sodium:
201
mg
|
Potassium:
456
mg
|
Fiber:
3
g
|
Sugar:
16
g
|
Vitamin A:
1645
IU
|
Vitamin C:
81.4
mg
|
Calcium:
74
mg
|
Iron:
1.5
mg
Pin "Sweet and Sour Red Cabbage with Apples and Raisins" For Later!
MORE FALL SIDE DISHES: