Sausage Fennel and Apple Stuffing
Love a sweet and savory apple stuffing for Thanksgiving and the holidays? This stuffing with sausage and apples is the best – no, seriously. That's because this fennel apple sausage stuffing is infused with layers of flavors from tangy and sweet to warm and savory. The secret ingredient is fenugreek, which adds pronounced maple flavor and aroma to this stuffing casserole. The house will smell of sweet maple and spiced sausage as it bakes and the effect is heavenly. My sausage fennel stuffing with fenugreek recipe is the exclamation point to any holiday meal.
Plan Ahead For Fennel Sausage and Apple Stuffing
When I'm making stuffing with sausage and apples, I usually start a day or two before I'm actually serving and when you're talking about a standout meal like Thanksgiving or Christmas, this type of make-ahead dish comes in very handy, giving you time for other parts of the menu the day of.
Is Your Bread Stale?
The first step is to make sure you've got stale bread. I don't like to use the dried, packaged bread cubes they sell in the market. Those tend to be a little too tough and too shelf-stable for my sensibilities. Instead, I start with a fresh Italian or Sourdough loaf from the bakery.
Preparing Italian or Sourdough Loaf For Apple Sausage Stuffing
Trim the crusts and use a bread knife to cut the loaf into 1/2″ cubes.
Place the bread in a large, wide bowl (like an extra large salad bowl) and spread out the bread so that as much as possible is exposed to the air.
Let it sit out for 12-24 hours to naturally dry out and become stale. (you'll want to toss it several times with your hands during the drying period to move the bread on the bottom up to the surface.)
When you touch the bread it should feel dry and stiff on the surface, but still have some give when pressed between your fingers. You don't want it to be hard, but that bit of staleness will make it sturdy enough to stand up to the chicken broth as well as the cooked sausage, fennel and apple without falling apart.
PRO-TIP: After you're done slicing the bread it can be a time saver to chop the apples, fennel and onions and put them in a sealed storage container in the refrigerator until you're ready to assemble the stuffing casserole. That way, on the day you're cooking — you're actually cooking and not doing sous-chef work.
Ingredients For Sausage Fennel and Apple Stuffing
Italian Sausage
Butter
Fennel Bulb
Celery
Onion
Granny Smith Apples
Thyme
Parsley
Sage
Fenugreek Powder
Fennel Seed
Kosher Salt
Black Pepper
Chicken Stock from Rotisserie Chicken or low-sodium broth
Stale Italian or Sourdough Bread
Special Seasonings
Fenugreek and crushed fennel seeds are my special seasonings for this holiday dressing. I'm sure you've tried fennel seed before, as it's frequently used in Italian sausage and many pasta dishes to add a slightly sweet anise flavor. Fenugreek may be a new one for you though. Realistically, how many fenugreek recipes have you seen?
Fenugreek is a green leafy plant, that is used in medicines (frequently to disguise the flavor of the other active ingredients) Diabetic dietary supplements and in Indian cooking.
What Does Fenugreek Taste Like?
Fenugreek has a distinct maple aroma and flavor. It only takes a small amount to make a big impact. This sausage fennel stuffing only uses 1 teaspoon of Fenugreek, but the whole house will smell like maple while it cooks.
Is Fenugreek A Must For This Recipe?
No. You can skip this ingredient if you're not a fan of maple, or can't find it in your market, however, if you've got some, it's a really good addition and adds so much more punch to this sausage apple stuffing.
If you'd like to test the waters with this ingredient, this is the Fenugreek recipe to do it in.
Assembling Stuffing Casserole
In a large skillet with 3″ sides, brown the sausage over medium heat. Break it apart with the back of a wooden spoon or fork until it's browned and crumbled.
Add the butter, onions, fennel, celery, apples, thyme, parsley, sage, crushed fennel seed, fenugreek, kosher salt and pepper.
Cook, stirring occasionally until the vegetables are tender and the onions and celery are translucent. This mixture will be very fragrant.
Transfer the sausage and vegetables to the bowl with the stale bread cubes and toss to combine.
Drizzle chicken broth about 1/2 cup at a time over the sausage apple stuffing, tossing well after each addition.
You want the bread to be moist, but not falling apart.
Transfer the stuffing to a casserole dish, or to individual 3/4 cup ramekins and spread evenly with the bacon a spoon.
Dot the top of the casserole with small bits of butter.
Bake until the stuffing has a golden crust, about 25-30 minutes. (15 to 20 if you're making individual ramekins).
Pros and Cons of Casseroles
I'm not a fan of filling a turkey cavity with stuffing as you don't get the crusty top and crispy bits, consequently, when I'm serving family style, I like a big casserole dish of stuffing. It speaks to the bounty of Thanksgiving dinner.
For a more formal affair, I find that individual ramekins of sausage fennel dressing are a bit more fancy and everyone gets their own. Additionally, the individual ramekins ensure that each person gets a bit with the crusty top and moist interior.
Just look at that. Isn't it glorious? That beautiful burnished crust? Those tender morsels of sausage, fennel and apple… not to mention the intense maple aromas from the Fenugreek. This stuffing is the quintessential holiday side dish for Thanksgiving, Christmas or Easter. Of course, you could make it for any other occasion too, and if you don't have need for quite so much, this recipe halves nicely.
More Stuffing Casseroles and Thanksgiving Sides: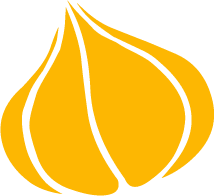 Tried this recipe? Leave a rating and review.
Your comments and shares are invaluable to me and the thousands of readers who use this site daily. If you've made the recipe, leave a star rating and review. We want to hear how you liked it.
We'd love it if you shared the recipe with your friends on social media!
Sausage Fennel and Apple Stuffing
This simple bread stuffing has meaty bits of sausage and sautéed apples and fennel. Fenugreek adds a maple quality to the flavor and aromas of this holiday stuffing recipe.
INGREDIENTS:
1

large

loaf stale Italian or Sourdough bread

crusts trimmed, cut into bite sized pieces, less than 1″ square.

1

pound

bulk sausage

preferably sage stuffing

¼

cup

butter

1

large

fennel bulb

diced

3

large

celery stalks

diced

1

large

onion

diced

3

granny smith apples

peeled, seeded and diced

1

tablespoon

thyme

minced

¼

cup

flat leaf parsley

minced

2

tablespoons

sage

minced

½

teaspoon

black pepper

1

teaspoon

kosher salt

2

teaspoons

fennel seed

crushed in a mortar and pestle or spice grinder

1

teaspoon

fenugreek

(optional)

1 ½ – 2

cups

chicken broth from rotisserie chicken

or low-sodium broth
DIRECTIONS:
ONE OR TWO DAYS BEFORE:
Preheat the oven to 350°. Spray a large casserole dish with vegetable spray and set aside.

Trim the crusts from the bread and cut it into small dice (less than 1″ square). Place the bread in a very large bowl (I use a wide salad bowl about 14″ in diameter) and spread it out to expose it to as much air to dry out. Let the bread rest out overnight to get stale.

If you want to get a leg up, chop the apples, onions and fennel and store in an airtight container in the refrigerator until you're ready to make the stuffing.
MAKING THE STUFFING:
Place a large skillet over medium high heat. Place the sausage in the skillet and break it apart with the back of a wooden spoon or fork as it cooks and browns.

When the sausage has browned, add the butter, diced fennel, celery, onions, apples, thyme, parsley, sage, fennel seed, fenugreek, kosher salt and pepper. Cook, stirring occasionally until the vegetables are tender and fragrant.

Add the sausage mixture to the dried bread and toss to combine. Drizzle the chicken broth 1/2 cup at a time over the stuffing, tossing well after each addition of broth. The bread should be moist, but not sopping wet.

Transfer the stuffing mixture to the prepared baking dish. Sprinkle the top of the casserole with butter. Bake for 30-35 minutes until the top is browned and crispy. Serve.
NUTRITION:
Calories:
311
kcal
|
Carbohydrates:
32
g
|
Protein:
12
g
|
Fat:
15
g
|
Saturated Fat:
6
g
|
Cholesterol:
37
mg
|
Sodium:
707
mg
|
Potassium:
411
mg
|
Fiber:
3
g
|
Sugar:
7
g
|
Vitamin A:
402
IU
|
Vitamin C:
9
mg
|
Calcium:
60
mg
|
Iron:
3
mg
Pin "Sausage Fennel & Apple Stuffing" For Later!