Green Chile Cornbread Stuffing
Do you call it stuffing or dressing? The two words are interchangeable in my mind. Whether you consider this to be a cornbread sausage stuffing or a southwest dressing, you should know that this Green Chile Cornbread Stuffing Casserole is positively scrumptious. Trust me, your friends and family will go GA-GA for this easy stuffing recipe.
I use leftovers of my favorite hatch green chile cornbread recipe in this Southwest dressing. This cornbread is loaded with fresh corn, sweet roasted bell peppers, cheddar cheese and of course, those famous green chiles. It's ok to use your own recipe or even store-bought cornbread, though you may want to add a little more of those extras into the stuffing casserole to bump it up into "Wow!" territory.
Ingredients For Stuffing Casserole
This simple Southwest dressing is very straightforward to make and you don't need any special equipment, except a large bowl to mix the sausage and cornbread in. I like to use a cheap, extra large salad bowl that I got in my grocery store for about $3.
There are essentially 4 steps to making this southwest dressing and none of them are complicated.
4 Steps For Green Chile Cornbread Stuffing Casserole
Cubing and baking the leftover cornbread.
Cooking the sausage and aromatics.
Mixing the cornbread and sausage mixtures.
Baking the stuffing casserole.
What Type of Green Chiles and Corn To Use
When it comes to green chiles, I like New Mexico Hatch Green Chiles that have been fire-roasted. If you live in the Southwest, I'm sure you've probably got your favorite chile roaster on speed dial, but for those of us who don't have a neighborhood roaster, you can find Hatch diced green chiles in most markets (near the taco ingredients) or online. If you've got access to decent corn on the cob it's wonderful in this southwest dressing, but frozen corn kernels work well too.
Once the sausage and aromatics are cooked and tender and the cornbread has crisped and browned on the outside transfer them to a shallow, wide bowl — one that's about 4″-5″ deep and about 14″ in diameter. This is large enough to toss the stuffing evenly.
This recipe uses 3 liquids for flavor and moistening of the stuffing — but unlike many stuffing recipes, butter isn't one of them. I have to be honest… the idea of adding a stick (or two) of butter seems like overkill to me – especially given that most cornbread is already loaded with the stuff. Yes, I want my cornbread stuffing casserole to be tender and moist, but it shouldn't necessitate enjoying it within arms length of a defibrillator. I've found that broth (low-sodium — for the same reason) adds flavor without muddying and a single egg helps to bind the ingredients in a cohesive, but not sticky or goopy blend.
Liquids For Cornbread Sausage Stuffing
White Wine – this adds enough acid and flavor to bring body to the southwest dressing. I add the wine while the sausage and vegetables simmer, so most of the alcohol burns off.
Low Sodium Chicken Broth – I'd rather regulate the salt myself and always opt for low sodium broth.
An Egg – yes, that incredible, edible egg acts as a loose binder for the blend. Whisk the egg and broth together and drizzle it over the cornbread sausage stuffing ingredients. Toss well with large spoons (you can even using salad tongs) or your clean hands.
Assembling & Baking Stuffing Casserole
Fill a prepared baking dish with the green chile cornbread and sausage mixture. Dot the top of the casserole with a mere 2 tablespoons of butter (you're welcome) and bake until the top is golden and crusty.
Virtues Of Advance Prep
This stuffing casserole is nothing if not FLEXIBLE. I like that… especially around the holidays. This cornbread sausage stuffing doesn't need to be made the day you're serving it and in my opinion, it's a virtue to either make the whole thing ahead of time, or get your chopping and/or sautéing done ahead of time, so it's a quick assembly the day of. Of course, since this is a casserole, you could make the whole dish a day or two beforehand and keep covered and refrigerated. About 1 hour before sitting down to the meal, remove the casserole from the refrigerator and let it come to room temperature before baking it in a hot oven.
More Stuffing Casseroles: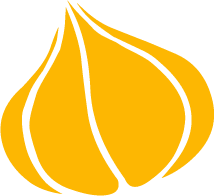 Tried this recipe? Leave a rating and review.
Your comments and shares are invaluable to me and the thousands of readers who use this site daily. If you've made the recipe, leave a star rating and review. We want to hear how you liked it.
We'd love it if you shared the recipe with your friends on social media!
Green Chile Cornbread Stuffing Casserole with Sausage
This cornbread stuffing has a crusty top and soft, moist interior. It's a balanced blend of savory and sweet with a mild heat — and has been proclaimed "THE BEST" by family and friends. See what all the fuss is about.
INGREDIENTS:
6-7

cups

leftover cornbread

cut into 1′ cubes) (use my hatch chile cornbread recipe or your favorite version)

1

pound

spicy Italian sausage

or Jimmy Dean Sage sausage

1 ½

cups

celery

diced

1 ½

cups

onion

diced

5

large

cloves garlic

minced

8

ounce

can diced green chiles

or 1 cup fresh fire roasted hatch chiles (peeled, seeded, diced)

½

cup

corn kernels

fresh, from one ear — or frozen

1 ½

tablespoons

fresh thyme

chopped

1 ½

tablespoons

fresh sage

chopped

⅓

cup

white wine

1 ½

cups

chicken stock from rotisserie chicken

or low-sodium broth

1

extra large

egg

2

tablespoons

butter

cut into small cubes
DIRECTIONS:
Preheat the oven to 325°. Place cornbread on a sheet pan and bake for 30 minutes, tossing a few times. try dry out the cornbread and get crust on it. Set aside.

Turn the oven up to 350°.

In a large skillet over medium high heat, add the sausage and break apart with the back of a wooden spoon. Cook until browned.

Stir in the celery, onion, and garlic and cook for 2-3 minutes until the vegetables start to get tender.

Add the corn and green chiles to the sausage mixture and stir to combine. Cook for 2-3 minutes, then add the thyme, sage and wine. Cook for 2-3 minutes to cook off most of the alcohol. Remove from heat.

In a small bowl whisk together the chicken stock and egg.

In a very large bowl, combine the toasted cornbread, sausage mixture and chicken stock mixture. Carefully fold the mixture together, trying not to break the cornbread apart. Let it set for 1-2 minutes, then fold it in again. The cornbread will soak up the chicken broth as it rests, but folding it again will ensure that everything gets moistened.

Spray a 2 quart casserole dish with vegetable spray and transfer the stuffing to the casserole. Dot the top of the stuffing with butter and bake for 30-35 minutes or until the top of the casserole is hot and crusty.

A sprinkle of parsley will make the stuffing look more inviting. It's not necessary, but it adds a little extra oomph.
NUTRITION:
Calories:
431
kcal
|
Carbohydrates:
33
g
|
Protein:
14
g
|
Fat:
26
g
|
Saturated Fat:
10
g
|
Cholesterol:
106
mg
|
Sodium:
883
mg
|
Potassium:
414
mg
|
Fiber:
3
g
|
Sugar:
9
g
|
Vitamin A:
410
IU
|
Vitamin C:
17
mg
|
Calcium:
116
mg
|
Iron:
3
mg
Pin "Green Chile Cornbread Stuffing Casserole" For Later!