Cook with Confidence.
Eat with Gusto!
Modern recipes for the family table.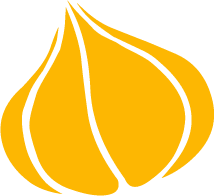 Meet the author
Welcome!
Calling all cooks! You don't have to be a gourmet chef to get a delicious, healthy meal on the table! At Garlic & Zest, I'll show you how to make hundreds of seasonal, fresh recipes and indulgent comfort foods with easy step-by-step instructions and photos to help you master the dish.
Garlic and Zest
Cooking & Recipe DIY – with videos for delicious breakfast, lunch, dinner, dessert and snacking recipes. Healthy meals, comfort food and all from scratch!
Fall Recipes
Fall recipes are warm, cozy and fill the house with delicious aromas. We highlight seasonal ingredients like apples, pumpkin and squash for fall.
Soups, Stews & Braises
When the temperature starts to dip, there's nothing better than a big pot of homemade soup, a slow-cooked stew or rich, savory braise. Find our favorites here.
Breakfast Breads
Add a sweet touch to your mornings with muffins, sweet rolls, coffee cakes and quick breads.