Cook with Confidence.
Eat with Gusto!
Modern recipes for the family table.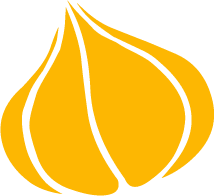 Meet the author
Welcome!
Calling all cooks! You don't have to be a gourmet chef to get a delicious, healthy meal on the table! At Garlic & Zest, I'll show you how to make hundreds of seasonal, fresh recipes and indulgent comfort foods with easy step-by-step instructions and photos to help you master the dish.
Garlic and Zest
Cooking & Recipe DIY – with videos for delicious breakfast, lunch, dinner, dessert and snacking recipes. Healthy meals, comfort food and all from scratch!
Spring Recipes
Spring recipes are all about freshness, seasonal produce and lighter eating. The recipes in this collection reflect those tenets.
Grilling & Barbecue
Fire up the grill and get ready for a flavor-packed adventure with this collection of grilling and barbecue recipes. From juicy steaks to mouthwatering burgers, your grilling cravings are covered.
Memorial Day
Chill out over the long weekend with these cookout favorites.