Chocolate Chip Zucchini Bread (& muffins)
This chocolate chip zucchini bread is a simple quick bread recipe that's perfect for lunchbox treats, afternoon snacks, or anytime you're craving something sweet. This recipe makes enough batter for a moist zucchini bread loaded with chocolate chips and extra chocolate chip zucchini muffins – great for an on-the-go breakfast.
The first time I tried this chocolate chip zucchini bread, I was amazed at how pillowy the crumb was. It's light and sweet, with bittersweet puddles of melted chocolate in virtually every bite. It's also got a beautifully inviting crust that beckons another bite.
Zucchini is about 95% water and doesn't have a specific flavor. Taste-wise, it's a neutral vegetable, but its high moisture content makes it perfect for keeping breads, cakes and baked goods moist without adding a vegetal flavor. That's why it works so well in this chocolate chip zucchini bread… it keeps the loaf moist without distorting the taste.
This sweet bread recipe swaps baking spices with semi-sweet chocolate chips for an indulgently gooey puddle of chocolate in every bite. I have another version of moist zucchini bread that's more like a spice cake, complete with cream cheese frosting, also worth trying.
Why you'll love this recipe:
It's quick and easy to make in about an hour and only takes 10 minutes of hands-on work.
You don't need a stand mixer or even a hand mixer. Just a whisk will do.
The crumb is soft, plush and moist with a tantalizingly golden crust.
There's chocolate in each bite.
Kids will love it — despite the green flecks of zucchini. You can even get them to grate it for you.
It makes one large loaf and and 5-6 regular-sized muffins.
Doesn't need any special garnish or icing.
You can make it ahead of time.
It freezes well.
Ingredients:
All Purpose Flour – I prefer King Arthur's unbleached all purpose flour.
Granulated Sugar – White sugar gives this chocolate zucchini bread a more blonde appearance. You can use brown sugar, but it will alter the color of the loaf.
Baking Powder – Look for aluminum free baking powder to prevent any metallic taste in the bread.
Baking Soda – Two leaveners make this loaf soft and fluffy.
Iodized Salt – Salt balances the sweetness in the quick bread and completes the flavor profile. Baked goods without salt will taste flat and one note. Don't skip it.
Whole Milk – the fat content in whole milk keeps the chocolate chip zucchini bread and muffins tender. You can use a low-fat milk, but the loaf may not have the same plushness.
Large Egg – The protein in the egg lends structure to the quick bread.
Vegetable Oil – You can also use canola oil, but don't substitute it with olive oil.
Vanilla Extract – for flavor and aroma.
Zucchini – Look for a firm, green squash without blemishes. Trim the ends and grate on the holes of a large box grater.
Dark Chocolate Chips – I used semi-sweet morsels.
Instructions:
Grate the zucchini on the large holes of a box grater and set aside.
Whisk the flour, sugar, baking powder, baking soda and salt in a large mixing bowl to combine.
Whisk together the milk, egg, vegetable oil, and vanilla extracting cup in a small bowl or 2-cup glass measure.
Add the wet ingredients to the dry ingredients and stir to combine.
Add the zucchini and chocolate chips and mix well.
Divide the chocolate chip zucchini bread batter among the prepared pan and muffin tins.
Bake until the loaf and chocolate zucchini muffins are cooked, and a cake tester comes out clean. (Note: baking times are different for each.)
Cool them for 5 minutes in their pan, then turn out the bread and muffins to enjoy.
Pro-Tips:
Zucchini is 95% water which can make your zucchini bread batter too wet. Here's a trick to remedy that.
Sprinkle a little salt over the shredded zucchini and set it aside to rest, so the salt draws out the liquid.
Transfer the zucchini to a clean dish towel and draw up the edges so the shredded squash is encased by the towel in a tight ball.
Squeeze the towel to remove the excess moisture.
This will dry out the zucchini so that it doesn't oversaturate your batter.
Variations:
Add a cup of toasted chopped nuts to the batter. We like pecans, walnuts and macadamia nuts.
Swap zucchini for yellow squash. Slice the squash in half lengthwise, scoop the seedy interior and discard, then grate the squash and prepare it the same way you would zucchini.
Swap white chocolate chips for the dark chocolate.
Add a teaspoon of cinnamon and ½ teaspoon of nutmeg to the batter for a delicious spiced zucchini bread.
Drizzle chocolate ganache or a simple confectioners sugar glaze over the bread and set aside for the glaze to set.
FAQ's
Do you leave the skin on zucchini when making bread?
There's no need to peel the vegetable for zucchini bread; the skin is thin and edible.
Why is my zucchini bread mushy?
Zucchini is 95% water, and that can make the resulting batter soft and stodgy. To prevent it, lightly salt the zucchini after shredding it and let it rest for 5-10 minutes to remove the excess liquid. Then, squeeze the shredded vegetable dry in a dish towel before adding it to the batter.
Why use zucchini in baking?
Because of its high moisture content, zucchini adds a tender lightness and moisture to baked goods. Be careful, however, as too much moisture can also make bread dense. Be sure to follow the Pro-Tips to remove the excess water.
Storage and Freezing:
Chocolate chip zucchini bread freezes well. Wrap a loaf in plastic wrap and freezer paper. Freeze the loaf for up to 3 months. Defrost thoroughly to enjoy.
Arrange chocolate chip zucchini muffins on a parchment-lined baking sheet so they aren't touching (parchment ensures they don't stick to the pan).
Freeze until solid, then transfer them to an airtight container or zip-top freezer bag.
The benefit of freezing them this way is that the muffins don't freeze together, and you can reach into the bag or container and remove exactly what you want. Keep frozen for up to 2-3 months.
What our tasters said:
"So moist and the chocolate is so gooey and sweet. Delicious!" — Raoul
"Is there more?" — Damian
"I love the chocolate chip zucchini muffins. They're the perfect snack size." — Chris
I'm a big fan of muffins and quick breads because they give instant gratification.
Ready to eat in about an hour and the prep is minimal, plus as it's baking, the chocolate chip zucchini bread makes the whole house smell like a bakery.
It's a great way to get your kids to eat their veggies, too.
More quick breads you'll love: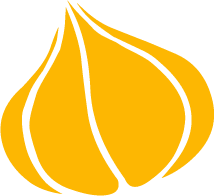 Tried this recipe? Leave a rating and review.
Your comments and shares are invaluable to me and the thousands of readers who use this site daily. If you've made the recipe, leave a star rating and review. We want to hear how you liked it.
We'd love it if you shared the recipe with your friends on social media!
Chocolate Chip Zucchini Bread Recipe
Super moist and tender, loaded with semi-sweet morsels, it's the dessert disguised as a breakfast bread. You can make this chocolate chip zucchini bread in a loaf pan or in a muffin tin for grab and go convenience.
SPECIAL EQUIPMENT:
8½ x 4½" loaf pan

or other sizes (adjust baking temperatures

muffin tins

different baking times for different sizes
INGREDIENTS:
3

cups + 1 teaspoon

all purpose flour

divided

1

cup

sugar

4

teaspoons

baking powder

½

teaspoon

baking soda

1

teaspoon

iodized salt

1½

cups

whole milk

1

large

egg

2

tablespoons

vegetable oil

1

teaspoon

vanilla extract

1

small

grated zucchini

about 1⅓ cups grated zucchini

1

cup

semi-sweet chocolate morsels

reserve a few for garnish
DIRECTIONS:
Preheat the oven to 350° F.
FOR THE CHOCOLATE CHIP ZUCCHINI BATTER:
Grate the zucchini on the large holes of a box grater. Sprinkle with ¼ teaspoon kosher salt and transfer to a mesh strainer set over a bowl to catch liquid. Set aside.

In a large bowl, combine 3 cups all purpose flour,

1 cup sugar

,

4 teaspoons baking powder

.

½ teaspoon baking soda

,

1 teaspoon iodized salt

. Whisk until evenly combined. Set aside.

In a small bowl or 2 cup measuring cup, combine

1½ cups whole milk

,

1 large egg

,

2 tablespoons vegetable oil

, and

1 teaspoon vanilla extract

t. Whisk to combine.

Toss the chocolate chips with the remaining teaspoon of all-purpose flour until well coated. (helps prevent the chips from sinking to the bottom of the batter.

Add the wet ingredients to the dry ingredients and stir until there are no dry bits left.

Transfer the zucchini to a clean dish towel and squeeze out all of the excess liquid. Fold the shredded zucchini and the chocolate chips into the batter to combine.
FOR CHOCOLATE CHIP ZUCCHINI BREAD:
Spray a loaf pan with nonstick spray and cut a piece of parchment paper the size of the bottom of the pan. Lay the parchment in the pan and spray again. Set aside.

Fill the loaf pan ¾ full with the batter and scatter chocolate chips over the surface. Bake the bread for 45 -55 minutes or until a cake tester comes out clean.
FOR CHOCOLATE CHIP ZUCCHINI MUFFINS:
Spray a muffin tin with vegetable spray and set aside.

Fill the muffin tins ¾ full with the batter and bake for 23-25 minutes

Let the bread and muffins rest in the pan for 5 minutes before transferring to a wire rack to continue cooling.
NOTES:
Extra muffins or bread can be frozen, well-wrapped in freezer paper for up to 3 months.
NUTRITION:
Calories:
395.99
kcal
|
Carbohydrates:
72.34
g
|
Protein:
8.72
g
|
Fat:
7.79
g
|
Saturated Fat:
4.1
g
|
Polyunsaturated Fat:
0.55
g
|
Monounsaturated Fat:
2.14
g
|
Trans Fat:
0.01
g
|
Cholesterol:
20.06
mg
|
Sodium:
261.77
mg
|
Potassium:
361.48
mg
|
Fiber:
2.94
g
|
Sugar:
24.07
g
|
Vitamin A:
99.08
IU
|
Vitamin C:
1.76
mg
|
Calcium:
117.74
mg
|
Iron:
3.94
mg