If you love quick breads, this zucchini quick bread with crushed pineapple, shredded zucchini and toasted pecans will make you long for more. Ultra moist zucchini bread will convert even the most veggie-averse eater into an evangelist.
The first time I made this Ultra Moist Zucchini Bread, I got a reaction from my young cousins that was somewhere between confusion and horror. Why would you ruin a perfectly good quick bread with vegetables? They were skeptical. No. They were BEYOND skeptical. There was a distinct disdain, like I had broken some deep-held trust and they were going to have to search their souls to find forgiveness for me.
The most disappointed one was my cousin Katrina. She couldn't have been more than 8 or 9, but I distinctly remember her look of anticipation at seeing this zucchini bread with cream cheese frosting and then — her utter chagrin when I mentioned it had grated zucchini in it… hit play for the soundtrack…
Disgusted with my vegetable admission, she and the other kids jumped up and ran outside to play… no fools were they. It wasn't until later that night… after dinner… that I brought out the zucchini loaf to try again. And again the pain was palpable. I could almost see the wheels turning in their heads — "how can I get out of eating this???"
Before they could think too much, I sliced up this Ultra-Moist Zucchini Bread and served a piece to everyone… Timidly, they each took a crumb… then a larger crumb. Finally, an actual bite — at which point the proclaimed that I had worried them for nothing and they devoured their servings and went in for more.
Zucchini really has no distinct flavor and when it's shredded like this and mixed into a spice-laden batter, the only thing it's adding is moisture to the cake. This particular zucchini bread also has crushed pineapple and chopped pecans for flavor and texture, so it's more of a zucchini pineapple loaf. And if I'm to be honest, this zucchini quick bread eats more like a cake. A chunky cake to be sure, but it's sweet and spiced and utterly divine.
Baking Tips for Moist Zucchini Bread:
This is a really moist batter — to prevent sticking, liberally spray the loaf pans with vegetable spray.
Line the bottom of each pan with a piece of parchment paper cut to fit the bottom of the pan.
Spray the parchment again.
Fill the pans about 2/3 to no more than 3/4 way up the sides. Place the pans on a large rimmed baking sheet to bake (just in case of an overflow — you shouldn't have one, but if you do, better to fall on a sheet pan than the floor of your oven.)
Bake until a cake tester comes out clean.
Cool the zucchini pineapple loaves on a wire rack until they come to room temperature. You can slice the zucchini bread and serve it as is or with a sprinkle or powdered sugar or dollop of whipped cream, but if you want to take it a step further… cream cheese frosting is it!
Just a few swirls of thick, fluffy cream cheese frosting takes this from a nice spice zucchini pineapple loaf to a dessert occasion.
Don't skimp here — give it 1/3″- 1/2″ of frosting — you know you want it.
I like extra toasted chopped pecans, but if you have a nut-averse household, you can certainly skip them.
This zucchini bread is moist and dense with a balanced spice and sweet tropical chunks of pineapple.
I brought these two to my parents house one weekend and within the course of two days, both had been devoured. If you've got kids who are squeamish about anything vegetable or otherwise "green" just don't tell them — lest you worry them for nothing…
UPDATE: I received the following email today and had to share it with you…
Reader comments: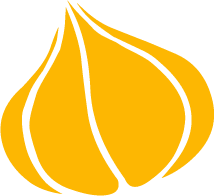 Tried this recipe? Leave a rating and review.
Your comments and shares are invaluable to me and the thousands of readers who use this site daily. If you've made the recipe, leave a star rating and review. We want to hear how you liked it.
We'd love it if you shared the recipe with your friends on social media!
Zucchini Loaf Cake
A simple, spiced zucchini cake with toasted nuts and pineapple. Serve it bare or with your favorite cream cheese frosting.
INGREDIENTS:
4

large

eggs

1½

cups

canola or vegetable oil

2

teaspoons

vanilla

1½

cups

sugar

2

cups

unbleached all purpose flour

sifted, then measured

1½

teaspoons

baking powder

2

teaspoons

baking soda

1

teaspoon

salt

1

tablespoon

ground cinnamon

½

teaspoon

ground nutmeg

2 ½

cups

grated zucchini

1

8 ounce can

crushed pineapple

drained

1

cup

pecans
DIRECTIONS:
Preheat the oven to 350°. Cut a piece of parchment paper to fit in the bottom of the loaf pans. Spray two 8×4 1/2″ loaf pans with vegetable spray and place the parchment in the bottom of the pans. Set aside.

Place the pecans on a baking sheet and toast for 8-10 minutes. Let them cool for a few minutes, then chop. Set aside.

Crack the eggs into a large bowl. Using an electric mixer on medium high, beat the eggs until light and frothy. Slowly and gradually, add the oil to the eggs, beating constantly until oil is incorporated and mixture is foamy. Beat in the vanilla.

Gradually add the sugar into the eggs, beating constantly until thick and lemon colored.

In a medium bowl, combine the flour, baking powder, baking soda, salt, cinnamon and nutmeg. Whisk to combine and stir into the wet ingredients.

Add the zucchini, drained pineapple and toasted pecans to the batter. Divide evenly between the two loaf pans, but don't over fill. Only fill batter up to 2/3-3/4 way up the pan. Any leftover batter can be made into a smaller loaf or cupcakes.

Bake for 50-55 minutes or until a cake tester comes out clean. Cool to room temperature before turning out of pan to frost or slice.

Smaller loaf pan bakes for 28-32 minutes.

Cupcakes bake for 18-20 minutes.

To garnish, either sprinkle with powdered sugar or frost with cream cheese frosting (recipe on this site.)
NUTRITION:
Calories:
285
kcal
|
Carbohydrates:
43
g
|
Protein:
5
g
|
Fat:
10
g
|
Saturated Fat:
3
g
|
Cholesterol:
62
mg
|
Sodium:
403
mg
|
Potassium:
197
mg
|
Fiber:
1
g
|
Sugar:
26
g
|
Vitamin A:
145
IU
|
Vitamin C:
4.7
mg
|
Calcium:
51
mg
|
Iron:
1.7
mg
"Pin It" For Later!