Coconut-Macadamia Banana Bread
Quite possibly the best banana nut bread, Coconut-Macadamia Banana Bread is loaded with ripe bananas, sprinkled with flaked coconut and mounded with chopped macadamias. If you're looking for recipes to feed a crowd this is it and I'll show you how to make moist banana bread muffins from the same recipe.
What do you do when you have over ripe bananas? Make banana bread, of course!
What do you do with A LOT of overripe bananas? You make this Coconut-Macadamia Banana Bread. Why? Because this recipe uses 6 bananas just for the batter… 2 more not as blackened fruit garnish the loaves or stud the muffins with jammy pockets.
What to do with brown spotty bananas:
Freezing bananas will keep them in a proper hibernation until you want to use them in a smoothie, an ice cream base or for your favorite banana bread.
When you're ready to use them, take them out to defrost — (if you're using them for a smoothie – don't defrost completely, just enough to peel back the skins — the icy component will give a lovely froth to your drink) then mash them with a fork.
This banana nut bread recipe uses a combination of all purpose and whole wheat flour, which gives it a hearty structure and nudges it into the slightly more nutritious zone. (Look, I'm not saying it's good for you, but maybe it's marginally less bad.)
The other cool thing about this particular recipe is that it makes a lot of batter. A LOT OF BATTER. Since I only have 2 loaf pans — and this makes enough batter for another loaf — I choose the muffin route with the remaining batter.
But here's the secret… For the loaves, I slice a more firm banana and settle it on top of the batter, then sprinkle it with chopped macadamia nuts. The reason for that is slicing — It's easier to cut into perfect slices when your knife isn't running into chunks of nuts, tearing at crumb…plus it just looks more inviting.
For the muffins, stir the chopped macadamia nuts into the batter along with some of the more firm fruit — diced into 1/2″ chunks.
Since they're muffins and you won't be slicing them — the macadamias are right at home inside the bread… but here's the best part…. those diced bananas melt into jammy pockets in the muffin for soft little pops of banana flavor.
I use about half of a ripe banana to dice and add to the batter — the other half gets sliced and layered on top of the muffins. This double hit makes the most moist banana bread muffins. And don't they look good? Puffy, golden and very tropical.
The flaked coconut adds another chewy dimension. To me the trifecta of banana, coconut and macadamia nuts create the best banana nut bread ever — seriously. It's not too sweet and each delicious add in is evident in every bite.
You'll appreciate the portability of this recipe too. Whether you're feeding a crowd for brunch or spending a weekend at the lake, beach, or campsite, Coconut-Macadamia Banana Bread should be on the menu.
More quick breads and muffins you might like: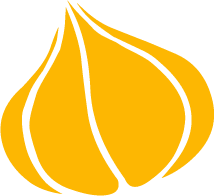 Tried this recipe? Leave a rating and review.
Your comments and shares are invaluable to me and the thousands of readers who use this site daily. If you've made the recipe, leave a star rating and review. We want to hear how you liked it.
We'd love it if you shared the recipe with your friends on social media!
Coconut-Macadamia Banana Bread
So good, it should be illegal. If you like batch cooking — this recipe is it. Makes two loaves of banana bread + a dozen muffins! Great for holiday baking and large gatherings
INGREDIENTS:
4

large

eggs

1

cups

brown sugar

1

cup

white sugar

⅔

cup

canola oil

can substitute vegetable oil

1

tablespoon + 1 teaspoon

vanilla extract

2

cups

over ripe bananas

mashed (about 6 bananas)

4

cups

all purpose flour

1⅓

cups

whole wheat flour

2

teaspoons

baking soda

2

teaspoons

baking powder

2

teaspoons

salt

1

teaspoon

nutmeg

2

cups

buttermilk

1

7 ounce package

sweetened flaked coconut

1½

cups

macadamia nuts

roughly chopped

2

firm ripe

bananas
DIRECTIONS:
Prepare the pans:
Preheat oven to 350 degrees.

FOR LOAF PANS: Cut a piece of parchment paper the same size as the bottom of your 8 1/2 x 4 1/2 x 2 1/2-inch bread pan. Spray the pan with vegetable spray. Lay the parchment in the bottom of the pan and spray it as well. Set aside.

FOR MUFFINS: Line a muffin tin with cupcake liners and spray with vegetable spray. Set aside.
FOR BATTER:
In a large bowl, combine eggs, brown sugar, sugar, canola oil and vanilla. Mix well. Stir in the banana and set aside.

In a medium bowl, combine the flours, baking soda, baking powder salt and nutmeg. Whisk together until thoroughly mixed and evenly distributed.

Add the flour to the banana mixture and stir until you have a thick batter. Add the buttermilk, stirring until just combined. Stir in the flaked coconut.

FOR BREADS: Fill loaf pans about 2/3-3/4 full. Slice one of the ripe bananas in lengthwise pieces and and arrange on top of the loaves. Sprinkle each loaf with 1/2 cup macadamia nuts. Bake for about an hour, until browned on top and a tester comes out clean. Turn out bread from pan and remove parchment paper. Place onto a rack to cool.

FOR MUFFINS: Add the remaining 1/2 cup of macadamia nuts to the batter and stir to combine. Fill muffin tins 3/4 full. Slice the second banana into 1/4″ rounds and tuck 2-3 slices on top of each muffin. Bake until golden brown on top and a tester comes out clean, about 25 minutes.
NOTES:
If you don't like the look of the banana on top of the bread or muffins, chop the bananas into 1/2″ chunks and mix into the batter before dividing it into muffin tins and bread pans — this yields soft pockets of banana jam throughout the bread — and it doesn't suck.
NUTRITION:
Calories:
278
kcal
|
Carbohydrates:
38
g
|
Protein:
4
g
|
Fat:
12
g
|
Saturated Fat:
1
g
|
Cholesterol:
28
mg
|
Sodium:
276
mg
|
Potassium:
196
mg
|
Fiber:
2
g
|
Sugar:
18
g
|
Vitamin A:
75
IU
|
Vitamin C:
1.5
mg
|
Calcium:
54
mg
|
Iron:
1.5
mg
"Pin It" For Later!