Milk Peanut Butter Shake with Banana
Here's a quick and easy breakfast shake that you can make in about 5 minutes with everyday ingredients. With a bit of peanut butter, honey, overripe bananas, milk, and ice, you can make a thick, creamy peanut butter milkshake you'll want to sip daily.
This post has been updated for content and photos since it's original publication in 2014.
My daughter, Emily, loves smoothies and shakes so much that I got her a Nutri bullet blender for her birthday.
She whips up green smoothies, protein shakes, strawberry smoothies, and icy tropical citrus shakes for a healthy breakfast or her post-workout snacks. She adds everything from kale and spinach to chia seeds to hers.
Comparatively, this peanut butter banana shake is pretty tame, but the combination of flavors can't be beaten. It's frothy, light, and creamy, and if you're a peanut butter and banana fan, this milk peanut butter shake recipe with chunks of over-ripe banana is a great way to enjoy those flavors in drink form.
Ingredients for peanut butter milkshake recipe
Peanut Butter (if your blender isn't the best, use creamy peanut butter, but if you've got a workhorse blender, like a VitaMix, you can use chunky peanut butter — because the blender will obliterate the tiny bits of peanut).
Ripe Bananas (preferably overripe and slightly soft with a spotty brown skin).
Honey. for additional sweetness. I used Nature Nate's, but you can use any honey, agave, date syrup, or even simple syrup.
Milk. I used 1%, but whole milk or half and half would give it a richer, more velvety flavor and texture. If you want to go dairy free, use your favorite nut milk or another dairy-free substitute. Also, try coconut milk for a tropical vibe.
Ice. Because this peanut butter banana shake doesn't have any ice cream, the ice gives it body and consistency, not to mention making the banana peanut butter shake icy cold.
How to make banana peanut butter shake
Add the ingredients to your blender in this order: Bananas, peanut butter, honey, milk, and ice. (Always add the ice last because you don't want to catch the blender's blades with the hard ice… it needs to process through softer ingredients first).
Start the blender on slow, then work your way up to a high speed until the ice and other ingredients are well blended and the peanut butter and banana mixture has a smoothie consistency.
Pour into a glass and garnish with an extra squeeze of honey. YUM!
This makes two peanut butter shakes, which are only about 160 calories each. While this shake isn't a nutritional powerhouse, it has Potassium, Vitamin A, and Calcium, which is more than you'll get from a bowl of Cap'n Crunch and keeps your hunger satiated longer.
Pro-tips:
Bananas
When bananas are aging past their prime on the kitchen counter, peel them and cut them into chunks. Place the banana chunks on a sheet pan lined with parchment paper and freeze the banana chunks, then store the banana in a zip-top bag in the freezer, that way you've got perfect bananas for smoothies and shakes (no need to defrost) all the time.
Note: you can also use previously frozen bananas for breads and muffins.
Ice
For thicker, more frothy shakes with a lighter consistency, add 1/2 to 1 cup more ice. This will also cut the sweetness of the banana peanut butter milkshake.
You can make this peanut butter banana smoothie your own by adding other ingredients or substituting and swapping. Here are some of our favorites.
Other variations:
A pinch of cinnamon in the smoothie is delicious blended with peanut butter and banana.
Add 1-2 teaspoons of cocoa powder to the peanut butter and banana before blending.
Make a chunky monkey shake by substituting two tablespoons of chocolate sauce to the shake and drizzling extra chocolate on top.
Add 1/2 cup of Greek yogurt, cottage cheese, or silken tofu to add protein to the peanut butter banana smoothie.
Add two teaspoons of chia seeds and one teaspoon of spirulina before blending to give the shake even more body. You could add two tablespoons of oatmeal to mix with the milk peanut butter shake for more fiber.
Mix in a handful of spinach (it will give a weird color to the peanut butter banana shake, but if you put it in a Yeti or other thermal container, you won't even see it).
Add a scoop of protein powder for a muscle-building post-workout peanut butter shake you'll love.
To reduce the carbohydrates, skip the honey, use liquid Stevia, and go for an all-natural (no sugar added) peanut butter.
FAQ's
Can I use frozen bananas?
Yes! This is what I usually do. It makes the banana, milk, and peanut butter shake even frothier.
Can I add other fruit?
Sure. Try this with a handful of berries (raspberries or strawberries would be good)
Can I save leftover peanut butter banana shakes?
Tricky. If you refrigerate the banana peanut butter shake, the ice will melt and won't be as thick. If you freeze the drink, it will freeze solid, and you won't be able to drink it. However, putting half of the glass in the freezer for up to 20-30 minutes should work fine without turning it into a frozen block.
More peanut butter and banana recipes you'll love: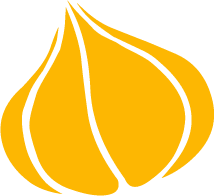 Tried this recipe? Leave a rating and review.
Your comments and shares are invaluable to me and the thousands of readers who use this site daily. If you've made the recipe, leave a star rating and review. We want to hear how you liked it.
We'd love it if you shared the recipe with your friends on social media!
Milk Peanut Butter Shake with Banana
This thick, rich shake is a perfect blend of sweet bananas and creamy peanut butter. Just a little honey adds sweetness. This lush, icy smoothie makes a great pick me up after a workout or a tasty on-the-go breakfast. Use regular milk or non-dairy milk of your choice.
INGREDIENTS:
1

overripe banana

(can use room temp or frozen)

1

heaping tablespoon

creamy peanut butter

2

tablespoons

honey

plus extra for garnish

½

cup

milk

you can use skim, regular or a non-dairy milk of your choice.

1

cup

ice
DIRECTIONS:
Combine all ingredients in the order listed in a blender. Begin to blend at a low speed working up to the highest until all ingredients are thoroughly blended. Pour into glasses and twirl a drizzle of honey on top. Serve.
RECIPE VIDEO:
NUTRITION:
Calories:
156
kcal
|
Carbohydrates:
34
g
|
Protein:
3
g
|
Fat:
2
g
|
Saturated Fat:
1
g
|
Polyunsaturated Fat:
1
g
|
Monounsaturated Fat:
1
g
|
Cholesterol:
7
mg
|
Sodium:
33
mg
|
Potassium:
316
mg
|
Fiber:
2
g
|
Sugar:
27
g
|
Vitamin A:
137
IU
|
Vitamin C:
5
mg
|
Calcium:
83
mg
|
Iron:
1
mg
"Pin It" For Later!