Tropical Green Detox Smoothie
Starting the morning with a healthy breakfast is quick and easy thanks to this simple green detox smoothie. It only takes a few minutes to prep. Just blend the ingredients to a thick, creamy, icy oblivion. Tropical flavors like fresh pineapple, banana, orange, ginger and coconut milk give this healthy frosty drink just the right sweetness and tang. Nutrient dense green leaf kale gives this kale smoothie recipe its signature verdant hue.
My daughter, Emily, is obsessed with green detox smoothies. After gifting her a Nutri-Bullet blender for her birthday, she likes to start her day with a fruit and veggie mix (usually involving kale or spinach). She blitzes her smoothies until creamy and smooth and pours them into an insulated cup to sip on her way to work.
I developed this island-y tropical kale and banana smoothie recipe especially for her and she loves it for breakfast, but this healthy detox smoothie is also a great pick me up after a workout as it gives your body the energy it needs to recover and energize.
Ingredients needed for green detox smoothie
Fresh Pineapple – or you can use canned pineapple.
Orange – preferably a seedless navel orange.
Fresh Grated Ginger – this gives the smoothie a bright flavor and bit of a spicy kick.
Curly Kale – remove the tough stems because they don't chop easily.
Frozen Overripe Banana – a frozen banana will keep the smoothie light and frothy.
Honey – you can also use other sweeteners like maple syrup or simple syrup.
Coconut Milk – this non-dairy option has a subtle coconut flavor that pairs well with the tropical fruits.
Ice – to make it very frothy and cold.
Do you like kale?
I know. For many people, kale is meant to decorate the meat case, not actually make it onto your plate. However, the nutritional benefits of kale are hard to ignore. It's packed with Vitamin A, Vitamin k, Vitamin C and B6. It has Manganese Copper, Magnesium, Potassium and Calcium and is a natural antioxidant powerhouse.
The thing is, raw kale can be hard to chew, unless you know how to prepare it properly. So for a novice cook, this recipe is a no brainer — because there's no special prep needed for this kale smoothie, other than to remove the tough center stem. No massaging necessary.
You can't even taste the kale in the detox smoothie
And if you plain don't like the taste of kale, let me say, you won't even notice it in this tropical green smoothie. That's thanks to the natural fruit and sweeteners (like tangy sweet oranges and pineapple and a frozen overripe banana) which are the real flavor enhancers in this smoothie recipe. The kale works behind the scenes in this drink to add a vibrant color color and plenty of fiber, but it isn't the dominant flavor. Not by a long shot.
I recommend using frozen, overripe bananas for this smoothie recipe.
Why use frozen bananas for the tropical smoothie recipe?
I've found that frozen bananas add a creamy body and lush texture to most smoothie recipes. It makes the drink frothy and thick and gives the shake "body".
Try it yourself and see.
You can also use an overripe banana that's not frozen, but you may want to add a few more ice cubes to give the smoothie a "shake-like" consistency.
Pro Tips:
To make your own frozen bananas: use the ones that are overripe and turning brown
Peel the banana(s).
Cut them into chunks.
Spread the banana chunks (so they're not touching) onto a rimmed baking sheet lined with parchment paper.
Freeze until solid.
Transfer the frozen banana chunks to a zip top freezer bag.
You can use these frozen bananas as is for smoothies or defrost them for chocolate chip banana bread or other recipes.
.
I made this green smoothie dairy free, because Emily's developed a sensitivity to milk products, but this tropical kale and banana blend is still creamy and lush, thanks to the coconut milk, which also adds tropical notes and thick, luxurious body to this eye opening drink.
Just be sure to use coconut MILK, not coconut cream, or coconut water, as there is a big difference!
What's the difference between these canned coconut products?
Coconut Water – If you've ever shaken a whole coconut, you can hear the collection of coconut water in the center. It's fairly clear, not sweet with feint tropical notes of coconut. Coconut water is considered a health food, however, it doesn't have enough body for this detox smoothie.
Coconut Milk – Though it's referred to as "milk" the opaque white liquid is actually made from the liquid extracted from the flesh of coconuts, by blending the coconut meat with water and grinding to a fine pulp and straining the liquids from the solids. You can find coconut milk in regular or light varieties and it's thick and viscous with a pleasant tropical flavor and aroma, though it's not sweet. I use coconut milk in the green detox smoothie for flavor, body and froth.
Coconut Cream – is made from chilled coconut milk by scraping off the thick layer that settles on top. Coconut cream isn't sweet, but it does have a pronounced coconut aroma. It's not liquid-y enough for a green smoothie.
Cream of Coconut – Is sweet, thick and syrupy. This is the ingredient commonly used in Pina Coladas and contains plenty of added sugar for sweetness. If you use cream of coconut in the kale smoothie, skip the honey — because this is very sweet on its own.
More milk substitutions for detox smoothie
If you don't have coconut milk, you can also substitute regular milk, almond milk or oat milk.
Try my green detox smoothie for breakfasts or after a workout for an energy boosting pick me up.
More smoothie recipes you might like: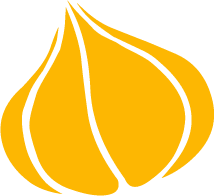 Tried this recipe? Leave a rating and review.
Your comments and shares are invaluable to me and the thousands of readers who use this site daily. If you've made the recipe, leave a star rating and review. We want to hear how you liked it.
We'd love it if you shared the recipe with your friends on social media!
Tropical Green Detox Smoothie
This cold frothy kale smoothie recipe is so tasty you'll want one for breakfast every morning. Even if you don't like kale, this creamy, icy blend of tropical fruits like pineapple, orange, ginger, banana and coconut milk make this healthy island green smoothie truly exceptional.
SPECIAL EQUIPMENT:
High power blender, such as VitaMix, NutriBullet or BlendTec.
INGREDIENTS:
1

navel orange

peeled and roughly chopped

1

cup

pineapple

chopped

½

teaspoon

fresh ginger

grated

2

cups

curly kale

from 1-2 leaves, tough stems removed, loosely packed & chopped

1

overripe frozen banana

cut into chunks

⅓

cup

coconut milk

not cream of coconut

2

tablespoons

honey

or more to taste

1

cup

ice
DIRECTIONS:
Add the ingredients to the blender in the order specified in the ingredient list, starting with the orange.

Start with the blender on low speed and gradually increase the speed to blend the ingredients.

Use the tamper for your blender to press down on the ingredients if they're not getting to the bottom of the work bowl. If you don't have a tamper, stop and scrape with a spatula to mix the ingredients. Secure the lid and continue blending until the kale smoothie is frothy and smooth.

Pour the green detox smoothie into glasses and garnish with a slice of pineapple, orange peel and swirl of honey. Serve.
RECIPE VIDEO:
NUTRITION:
Calories:
299
kcal
|
Carbohydrates:
57
g
|
Protein:
5
g
|
Fat:
9
g
|
Saturated Fat:
7
g
|
Polyunsaturated Fat:
1
g
|
Monounsaturated Fat:
1
g
|
Sodium:
39
mg
|
Potassium:
842
mg
|
Fiber:
4
g
|
Sugar:
39
g
|
Vitamin A:
6952
IU
|
Vitamin C:
167
mg
|
Calcium:
156
mg
|
Iron:
3
mg
Pin "Green Detox Smoothie" for later!