Asian Turkey Lettuce Wraps
Looking for a change of pace at dinnertime? Turkey lettuce wraps are a fun, tasty meal for the whole family. There are three main components to this easy recipe. First, the Asian style ground turkey filling for the lettuce wraps. Second, the quick pickled vegetables that add a tangy pop to the Asian turkey lettuce wraps and finally the dipping (or drizzling) sauce. Together, they make an unbeatable meal that even your picky eaters will love.
This post has been updated for content and photos since its original publication in 2014.
A few tips on turkey lettuce wraps
This is a very simple recipe to make, but you need to give yourself a little time for each component. I recommend starting with the quick pickled veggies, because they need about 1 hour to soak in the brine before they're snappy and seasoned.
And before we go too deep into the how's and what's of this recipe, I'd like to point out that fresh ginger and garlic are used in all three components. Therefore, to save time, energy (and frustration), I recommend prepping enough ginger and garlic for all three before you actually start cooking.
Trust me, I just saved you a few headaches and maybe a curse word or two (that might have been directed at me).
Pickled vegetables add a snappy crunch to tacos, sandwiches and spring rolls and they're absolutely wonderful in these Asian turkey lettuce wraps.
Pickling vegetables for lettuce wraps
I recommend making the pickled veg ahead of time (at least an hour or two) as it takes about an hour of soak time to get the snappy veggies infused with the brine.
Quick pickling brine ingredients:
Rice Wine Vinegar
Water
Sugar
Kosher Salt
Sliced Garlic
Sliced Jalapeno
Fresh Sliced Ginger
Assorted Mixed Vegetables to pickle
You can use whatever types of veggies you like as a topping to the lettuce wraps. I recommend something that will be enhanced by the seasonings in the brine and already have a snappy crispness to them.
Best vegetables to pickle for Asian turkey lettuce wraps
I try to look for veggies that are eye appealing (i.e. bright colors) and can be cut into thin strips or rounds, so they'll easily fit into the stuffed turkey lettuce wraps.
Sweet Bell Peppers are a good choice (and you can use a rainbow of colors)
Try red or white onions or sweet Vidalia onions, cut into thin slices.
Julienned carrot sticks are another option.
Also try matchsticks of cucumber, jicama or even summer squash like zucchini.
Radishes have a peppery bite and the bright magenta-colored skin makes them pop in the pickling brine.
Pro-Tip: If you want extra pickled veg to use on more than turkey lettuce wraps, it's easy to make more. The brine can be used several times with freshly julienned vegetables. Just let them quick soak in the brine for an hour before using.
What type of ground meat is best for lettuce wraps?
I tend to go with ground turkey because it's healthier and I usually have a package in the freezer at all times.
You can use either the lean ground turkey (all turkey breast) or dark meat for this recipe. The white meat turkey has less fat, so it doesn't break apart as easily, and can tend to be drier on its own. Luckily, the veg and sauce components step up to keep even lean ground turkey meat, moist and flavorful for the turkey lettuce wraps.
You should also feel free to use ground dark meat turkey (from the thighs) or even substitute ground chicken, beef or pork in the recipe. They all work very well.
Seasoning ground turkey for Asian lettuce wraps
The savory ground turkey filling for these Asian lettuce wraps… incorporates vegetables (to keep ground turkey or other lean meats juicy) as well as a tangy, spicy Asian inspired sauce to make each bite more delectable than the last.
Onions, sweet bell peppers and chopped kale add moisture to the ground turkey meat and punches up the "healthy" factor. You can skip the kale if you want to, but you really don't taste it in the finished product, and I'm all for adding extra nutrition.
Meanwhile the sweet, spicy savory Asian sauce takes plain ground turkey breast to a whole new level.
For the Asian-style sauce:
Sesame Oil – seasons the ground turkey with a deep nutty flavor commonly associated with Asian dishes. I use it here to brown the turkey and add the first layer of flavor to the meat.
Garlic – adds a punchy aroma and flavor to plain turkey meat. The harshness of garlic is softened when cooked, so I recommend using 2 whole cloves of minced garlic or 2 teaspoons full (whichever is greater).
Fresh Grated Ginger – adds warmth and a bit of pungency to the ground turkey mixture. It's both spicy and floral and a mainstay in most Asian cooking.
Soy Sauce – This is the main salt component to the turkey filling and you need it because the lettuce wraps themselves aren't seasoned with anything. You can use low-sodium soy sauce if you prefer.
Hoisin Sauce – This sticky, dark fragrant sauce is a blend of so many tongue tingling flavors it literally jumps in your mouth. It's got sweetness, spiciness and umami all in one and it makes these turkey lettuce wraps sing.
Sriracha – This Asian hot sauce adds extra heat to the ground turkey filling. If you like it hotter, feel free to add more to the recipe. I kept it in more of a neutral territory as I was feeding some younger diners, but if you like spice, add an extra squeeze or two.
Finally, these turkey lettuce wraps need a drizzle
This simple, all purpose drizzling sauce is lip-smacking good with the Asian lettuce wraps, but you can use it for spring rolls, steamed pork dumplings and to add an extra punch to plain steamed rice or stir fries.
The quick and easy mix of rice wine vinegar, fresh grated ginger, minced garlic, soy sauce, sesame oil and a little sugar with chopped scallions makes a sweet and salty, tangy, umami flavor bomb. You don't need a lot. Just a little sprinkle puts an exclamation point on these ground turkey lettuce wraps (or whatever you're using it on).
What's the best lettuce to use for Asian lettuce wraps?
Look for whole heads of lettuce that don't have holes or blemishes on them, (so the filling doesn't easily escape).
Baby romaine lettuce leaves are my personal favorite. They've already got a "taco-like" oblong shape, that's perfect for stuffing and because the leaves are sturdier (and crunchier) they're my hands-down favorite.
Boston or Bibb lettuce is a good option, but they tend to be delicate, so use care when assembling your turkey lettuce wraps, or double up on the lettuce leaves by stacking them one on top of another for an extra layer of insurance.
If you're not picky about the wrap itself, you could also just mound lettuce on a plate and top with the seasoned ground turkey filling. Call them a "knife and fork" lettuce wrap — I won't tell.
For a more substantial meal, you can also serve the turkey filling on top of a scoop of steamed white or brown rice. Sprinkle on your pickled veggies and a drizzle of that lip-smacking sauce, grab a fork (or chopsticks) and enjoy!
More Asian inspired recipes you might like: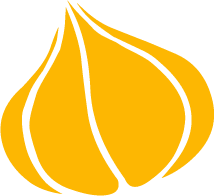 Tried this recipe? Leave a rating and review.
Your comments and shares are invaluable to me and the thousands of readers who use this site daily. If you've made the recipe, leave a star rating and review. We want to hear how you liked it.
We'd love it if you shared the recipe with your friends on social media!
Asian Turkey Lettuce Wraps
If you're looking for a tasty, low-carb dinner idea, these ground turkey lettuce wraps with pickled veggies and Asian style dipping sauce are delicious and satisfying. Quick pickled veggies add a briny touch to the healthy, lean ground turkey breast meat and ribbons of nutrient rich kale.
INGREDIENTS:
For quick brine
1

cup

rice wine vinegar

½

cup

water

1

tablespoon

sugar

1 ½

teaspoons

kosher salt

2

cloves

of garlic

sliced

½

jalapeño

sliced

1/2″

knob

ginger

sliced

2

cups

vegetables

like peppers onions, radishes or shaved carrots, sliced
For lettuce wraps
non-stick vegetable spray

1 ¼

pounds

ground turkey

extra lean breast meat

2

teaspoons

sesame oil

½

large

onion

diced

1

tablespoon

freshly grated ginger

2

cloves

garlic

minced

¼

cup

bell pepper

I used an orange bell pepper, finely diced

2

cups

kale

tough stems removed finely chopped

4

tablespoons

soy sauce

2

teaspoons

hoisin sauce

1/2-1

teaspoon

siracha

depending on how much spice you like

1

head

Boston lettuce

also known as hydroponic lettuce
For sauce
2

teaspoons

freshly grated ginger

1

clove

garlic

minced

¼

cup

soy sauce

2

tablespoons

rice wine vinegar

1

teaspoon

sesame oil

2

teaspoons

sugar

or one packet of sugar substitute I used trivia

3

scallions

white and light green parts, thinly sliced,
DIRECTIONS:
Add vinegar, water, sugar and salt to a 2 cup glass measuring cup. Microwave for 2-3 minutes on high. Stir mixture until sugar and salt are dissolved.

Place vegetables in a medium glass bowl, add garlic, jalapeño and ginger. Pour brine over vegetables to cover them. Let brine mixture cool to room temperature and refrigerate 1 hour to chill.

Make dipping sauce by combining ginger, garlic soy sauce, rice vinegar, sesame oil, sugar and scallions in a small bowl. Stir and set aside.

Spray a 10″ skillet with vegetable spray and heat over medium high heat, add sesame oil and tilt to coat the pan. Add turkey, browning and breaking up chunks with the back of a fork or spoon as it cooks. Add onion, kale and garlic, continue cooking until onion is softened and fragrant – about 2-3 minutes. Add soy sauce, hoisin and siracha, stir to combine.

Carefully pull lettuce leaves from the core so they don't tear. Rinse and dry them with a salad spinner or paper towels.

To assemble, scoop a medium spoonful of turkey mixture into a lettuce cup. Top with a few pickled vegetables and a drizzle of the sauce. Carefully fold the lettuce leaf over the filling and eat like a taco.
NUTRITION:
Calories:
343
kcal
|
Carbohydrates:
29
g
|
Protein:
42
g
|
Fat:
6
g
|
Saturated Fat:
1
g
|
Cholesterol:
78
mg
|
Sodium:
3162
mg
|
Potassium:
1034
mg
|
Fiber:
5
g
|
Sugar:
10
g
|
Vitamin A:
9840
IU
|
Vitamin C:
68.1
mg
|
Calcium:
113
mg
|
Iron:
4.2
mg
Pin "Savory Asian Turkey Wraps" for later!
SaveSave
SaveSave