Hawaiian Breakfast Omelette
If you like tropical Hawaiian flavors and want a quick and easy breakfast idea, this healthy omelette is a tasty way to go. I used leftover pineapple mango salsa, but plain diced pineapple works well too. With Canadian bacon and shredded mozzarella cheese, this easy Hawaiian breakfast omelette is ready to eat in minutes.
My tropical Hawaiian breakfast omelette was born out of necessity.
That is, it was time for breakfast and I was HANGRY. I had eggs — and Canadian bacon, but no English muffins or even plain white bread for my usual favorite breakfast sandwich.
Instead, my fridge was filled with a spattering of ingredients that didn't really "go" together… until I started thinking outside the box and got a bit creative.
Ingredients for Hawaiian Breakfast Omelette
Eggs
Canadian Bacon
Pineapple (or leftover Pineapple Mango Salsa)
Shredded Part Skim Mozzarella Cheese
Salt & Pepper
Fresh Cilantro (optional)
Ham and pineapple is the basic flavor profile behind Hawaiian pizzas, right?
Well, I had a bowl of leftover pineapple mango salsa from a Tropical Grilled Marinated Pork Tenderloin a few nights before. And Canadian bacon is kinda like ham, right? So why not make a Hawaiian-style breakfast omelette. Sprinkle on a little cheese… I mean how bad could it be?
Not bad. Not bad at all, actually.
Even my husband (who despises the idea of adulterating a pizza with pineapple) loved this classic, tropical Hawaiian blend in his morning omelette. Go figure.
Are omelettes healthy?
It really depends on how you make them and the ingredients you fill them with. I mean if you load it with tater tots and an avalanche of cheese — then, no.
However, I would consider this Hawaiian breakfast omelette to be a healthy choice, because it's got no added butter (I used vegetable spray) and is made with farm fresh eggs, lean Canadian bacon and low-fat part skim mozzarella cheese.
The pineapple salsa adds a bit of healthy sweetness to the mix.
It's naturally gluten free and low carb, too. So, overall this healthy omelette is a solid breakfast idea to start your day.
What if you've never made an omelette before?
Making omelettes from scratch may seem like a daunting thing, if you've never done it before, but I'm here to dispel that myth.
Omelettes are super easy to make and once you've got the confidence, you'll wonder what the fuss was about.
How to make an omelette. The basics
Use a small 7-8″ skillet (it doesn't have to be non-stick) and heat it over medium high heat until the pan is hot but not smoking.
Spray the skillet with vegetable spray and pour the whisked eggs into the pan.
Swirl the eggs in the pan to coat the sides (helps them cook faster). (You can even lift up one side of the omelette and tilt the pan in the same direction, so that any extra uncooked egg can run into the void to cook).
Once the eggs have mostly cooked, add the fillings. In this case, we're using some leftover pineapple mango salsa, a few slices of Canadian bacon and shredded mozzarella cheese for the ultimate Hawaiian breakfast omelette.
Do you have to cook the egg all the way through?
It's really up to you. I like to cook my eggs, almost through, but not so much that they're tough or dry. That usually means there's a little bit of moisture on top and streaks of egg white might look a little translucent when I add the toppings.
If you don't mind a looser egg, with a little shine to it, then stick with this method. (The less cooked, the more tender the omelette will be.)
However, if even a little uncooked egg puts you off, I recommend flipping the omelette before adding the ingredients. This way, the not-quite-cooked-middle will get completely done and you'll be filling the the side that's been cooked through already.
To flip the omelette wait until it's 75% to 80% done, then use a wide spatula to flip it in one quick movement.
Remove the pan from the heat (the egg will continue to cook because the pan is hot).
Top your healthy omelette with the Hawaiian fillings of your choice.
Fold one side over the other and press down gently, so the omelette adheres and doesn't unfold.
Best meat for a healthy Hawaiian omelette
I used Canadian bacon for this recipe. It's very lean, lightly smoked and has a breakfast-y quality to it. Because it's been smoked, you don't have to cook it separately. Just add it straight to the omelette (a time saver).
If you don't have Canadian bacon, you could also use some leftover ham off the bone or even thinly sliced deli-ham. Just layer a few slices on one side of the omelette and top with shredded mozzarella cheese.
Other meat options for the Hawaiian omelette
What makes a Hawaiian omelette "Hawaiian"?
It's the pineapple, of course. For this one, I used some leftover pineapple mango salsa, which has cilantro, lime, jalapeños, red onion and diced mango.
Substitutions for pineapple fruit salsa
If you don't have a full on tropical fruit salsa at the ready, you can easily substitute plain pineapple chunks (just make sure they're cut into bite sized pieces).
You can also use other tropical fruits like kiwi, papaya or even orange segments for a different twist on the traditional Hawaiian breakfast omelette.
What other cheese can I use?
Because this Hawaiian omelette has such a specific flavor profile, stick with a milder cheese that melts well. I like the part skim mozzarella, because it's so convenient and I usually have a package of the pre-shredded stuff in the refrigerator.
However, other cheeses will work in this recipe.
To try:
Swiss Cheese
Jarlsberg
Smoked Gouda
Emmentaler
Gruyere
Monterey Jack
White American
Avoid:
Cheddar
Any Blue Cheese (Limburger, Roquefort, Stilton)
Brie/Camembert
These cheeses or any very strong, pungent cheese wouldn't pair well with the soft tropical flavors of the pineapple and fruit and would overpower the Hawaiian omelette. Besides, you don't want stinky breakfast breath.
My family loves this Hawaiian omelette recipe so much, I've been known to make the pineapple mango salsa SOLELY so we could make this for breakfast.
The healthy light salsa gives the omelette a bright, fresh tangy and sweet flavor. Canadian bacon adds a smoky meaty quality and the melty mozzarella is the perfect binder.
More healthy omelettes you might like: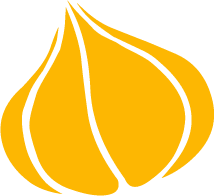 Tried this recipe? Leave a rating and review.
Your comments and shares are invaluable to me and the thousands of readers who use this site daily. If you've made the recipe, leave a star rating and review. We want to hear how you liked it.
We'd love it if you shared the recipe with your friends on social media!
Hawaiian Breakfast Omelette
This healthy omelette was inspired by some leftover pineapple salsa and a package of canadian bacon. It takes just minutes to assemble and the first bite transports you to a tropical polynesian getaway. My Hawaiian Breakfast Omelette is sweet, savory, cheesy and utterly delicious.
INGREDIENTS:
For each omelet
2

eggs

2

slices

canadian bacon

¼

cup

pineapple mango salsa

or 1/4 cup diced pineapple

¼

cup

part skim low fat mozzarella cheese

shredded

¼

teaspoon

kosher salt

grind of black pepper

fresh cilantro

for garnish, optional
DIRECTIONS:
In a small bowl, whisk the eggs. Add salt and pepper – whisk again until light and fluffy.

Ready all your ingredients beside the stove.

Heat a small saucepan over medium high heat until it's very hot, but not scorching. Remove the pan from the heat and liberally spray it with non-stick vegetable spray – bottom and sides. Return the pan to the heat and add the eggs.

Swirl the eggs around in the pan so that they coat the bottom and go half way up the sides. Continue this swirling process over the heat until the eggs have mostly set and they are no longer runny.

Place the canadian bacon onto one half of the eggs. Sprinkle the cheese over the bacon and then top with salsa or pineapple.

Using a very thin and flexible spatula (a fish spatula if you have one), carefully fold the omelet over on itself and lightly press with the spatula. Continue to cook for 30 seconds or so, holding the top of the omelet in place. Remove from heat and slide the omelet onto a plate. Sprinkle with fresh cilantro and serve.
RECIPE VIDEO:
NOTES:
This omelet is fantastic with the pineapple mango salsa, however, I didn't have any ready-made salsa one morning and I subbed diced pineapple. It was an easy and tasty substitute.
NUTRITION:
Calories:
307
kcal
|
Carbohydrates:
8
g
|
Protein:
30
g
|
Fat:
17
g
|
Saturated Fat:
7
g
|
Polyunsaturated Fat:
2
g
|
Monounsaturated Fat:
6
g
|
Trans Fat:
1
g
|
Cholesterol:
374
mg
|
Sodium:
1395
mg
|
Potassium:
386
mg
|
Fiber:
1
g
|
Sugar:
5
g
|
Vitamin A:
634
IU
|
Vitamin C:
20
mg
|
Calcium:
279
mg
|
Iron:
2
mg
Pin "Healthy Hawaiian Omelette" for later!