This easy omelette recipe is a cross between an herb omelette and smoked salmon omelette and makes a delicious, healthy, protein-rich breakfast.
I've never understood people who can skip breakfast. Like who does that??? Not me. I don't care if it's a bowl of rice krispies, a handful of granola, a two egg omelette or stack of chicken and waffles. Breakfast is a must for me — every day. This smoked salmon omelette is one that makes an appearance regularly, because it's healthy, tasty and takes about 10 minutes to make — even if I'm still clearing the sleep from my eyes.
Practical Tips for Smoked Salmon Omelettes:
You don't need a non-stick skillet to make a good omelette. There. I said it.
What you do need is a very clean, heavy bottomed skillet that distributes the heat evenly. I recommend All Clad.
When I say very clean — this is what I mean — We all "clean" our pans, but the level of "clean" can vary — built up grease and spatters around the rim — that seem to be permanently affixed and impossible to remove, aren't. You just need the right equipment. For me that's Bar Keeper's Friend and a Scotch Brite sponge (I cut the sponges in half cross-wise because I have Lilliputian hands that are too small for a normal sized sponge. In under a minute, with just a bit of elbow grease, my pans are spic and span — and ready to make an herb omelette.
A hot burner. Place the pan on the stove and turn it up to medium – medium high heat and let it warm up for 30 to 60 seconds — then spray liberally with vegetable spray.
Immediately pour the egg mixture into the hot pan and leave it alone for 30 seconds or so to set the bottom of the eggs.
Tip the pan forward at an angle so that the eggs run over the cooked side of the omelette and get more surface area with the pan. Continue to tip the pan in a circular motion — going front — to side — to back — to other side, so that the excess egg meets the pan and starts to cook. Use a heatproof rubber spatula to pull the side down from the edge of the omelette, exposing the pan — then tilt the egg mix in the same direction as the newly opened void, to fill it with raw egg.
The idea is to cook most of the egg by bringing it into contact with the hot pan — it may not be cooked through completely, but if it's 90% done — that's perfect.
Once you get to 90%, fold the omelette in half or into thirds — the residual heat will continue to cook the omelette while you dress it.
Tip the skillet over a plate and slide the two egg omelette onto a plate. It's a perfect herb omelette at this point, which you could embellish with a sprinkle of grated cheese or knob of fresh goat cheese, but if you want to dress it up a little more, go the cured and/or smoked salmon route.
I buy salmon in bulk — seriously. At Costco — I always have a large package in my refrigerator — not those 4-ounce packages they sell for $12 at the grocery store… no, I buy the full one pound packages which retail for around $14… Yeah, do the math. With a couple of eggs, herbs from the garden and one or two slices of salmon per person, this smoked salmon omelette might cost $2-3 per person. In other words, a very economical meal.

Lox vs. Smoked Salmon
Let's talk about the salmon. There are a bevy of options here and frankly, I don't claim to have a preference for any one type. I'm an equal opportunity cured/smoked fish lover — but here's a brief overview of the differences.
Lox are traditionally unsmoked and come from the belly of salmon. Salt-cured, thinly sliced, silky and buttery, this is the type of salmon you expect from old-time delicatessens.
These days however, the term lox are commonly interchanged with the "smoked salmon" moniker or rather, cold smoked salmon which is the process of curing the fish in a wet or dry salt and sugar brine before smoking at such a low temperature that it imparts the flavor of smoke without actually cooking the flesh.
Different Types of Smoked Salmon:
Nova refers to the region where the fish actually comes from, i.e. Nova Scotia or more specifically, Gaspé and is a bit fattier (think mouth-feel), milder and a bit less smoky.
Norwegian Smoked Salmon: (from Norway – duh) is one of the most popular varieties today, can be farmed or wild from the cold waters of Norwegian fjords and is prepared according to ancient Norwegian techniques. It's less fatty with an intense aroma.
Scottish Smoked Salmon: more buttery and lighter smoke flavor than Norwegian that comes from oak barrels and chips made from whiskey barrels. Scotch salmon is one of the most prized varieties (and my Scottish grandmother will attest to that!)
Irish Smoked Salmon: – fattier than Nova with a lighter smoke but similar texture.
Wild Western Nova: wild fish, belly cut, usually wet-cured, leaner and firmer than farmed fish.
The reason that I don't tuck the smoked salmon inside the omelette is simple — it would cook. In other words, it would fundamentally change the salmon into a firm-cooked fish instead of a buttery, cured and cold smoked fish.
Layering the smoked salmon on top of the cooked omelette will warm the fish without firming it up and solidifying it like cooked salmon.
This simple herb omelette with tender slices of smoked salmon, a bit of creme fraiche and an assortment of your favorite toppings is a healthy, delicious start to the day or try this smoked salmon omelette for brunch or a light lunch or dinner with a simple salad and a crusty chunk of bread.
More salmon recipes you'll love:
Also try these easy "egg inspired" breakfasts: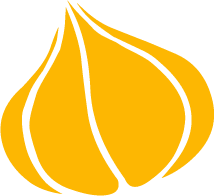 Tried this recipe? Leave a rating and review.
Your comments and shares are invaluable to me and the thousands of readers who use this site daily. If you've made the recipe, leave a star rating and review. We want to hear how you liked it.
We'd love it if you shared the recipe with your friends on social media!
Smoked Salmon Omelette
Quick, easy, delicious and SUPER-HEALTHY! This herb omelette with smoked salmon will rev you up for the day ahead!
INGREDIENTS:
2

large

eggs

1

tablespoon

fresh herbs – preferably at least 2 or 3 different herbs

(such as parsley, tarragon, oregano, thyme, mint, chives)

¼

teaspoon

kosher salt

¼

teaspoon

fresh ground black pepper

2

slices

smoked salmon

we like Nova

wedge

lemon

½

teaspoon

capers

1

teaspoon

creme fraiche

or sour cream

chives

for garnish (optional)
DIRECTIONS:
In a small bowl, combine the eggs, herbs, salt and pepper. Whisk until well combined and frothy.

Heat a small skillet over medium- medium high heat for about 30 seconds. Liberally spray the pan with vegetable spray. Pour the eggs into the pan.

Lift the pan so that it's about 1-2″ above the flame and tip the pan in a swirling motion to coat the bottom and sides with the egg mixture. Use a spatula to pull the side of the omelette away from the pan and simultaneously dip the pan to that side so the uncooked egg runs into and fills the empty space in the pan. Do this several times until the eggs are mostly cooked. Remove from heat.

With the spatula, fold the omelette in half or into thirds (kind of rolling it over on itself. Slide the omelette onto a plate and top with smoked salmon, capers, creme fraiche and chives. Serve with a wedge of lemon.
RECIPE VIDEO:
NUTRITION:
Calories:
274
kcal
|
Carbohydrates:
5
g
|
Protein:
23
g
|
Fat:
17
g
|
Saturated Fat:
4
g
|
Cholesterol:
383
mg
|
Sodium:
1069
mg
|
Potassium:
317
mg
|
Fiber:
1
g
|
Sugar:
1
g
|
Vitamin A:
540
IU
|
Vitamin C:
1.1
mg
|
Calcium:
95
mg
|
Iron:
3.5
mg
"Pin It" For Later!