Cedar-Planked Salmon Sliders
What's the best tailgate food? For me, it's not the usual suspects. I say, "zig" when the others "zag" with freshly barbecued seafood. These Cedar Plank Salmon Sliders grilled with Kingsford® Original Charcoal are a great game-day or tailgating alternative to the standard and they're much healthier than most cookout fare. This cedar plank salmon recipe has a spicy BBQ sauce and quick pickled onions and cucumbers for a fresh, delicious and satisfying bite!
This post has been sponsored by Kingsford®. All thoughts and opinions are my own.
Cedar Plank Salmon Sliders For Game Day Entertaining
Last weekend, we had friends over to the house for a game day cookout. It was one of those half-in/half-out kind of parties… You know where people migrate from the living room to the patio, back to the kitchen… a constant in and out. Of course, whenever you fire up the big kettle grill with Kingsford® Original Charcoal, it attracts a crowd. When you're serving more than the average tailgating fare, it ups the "WOW" factor even more. The fish for my cedar plank salmon sliders was provided by ButcherBox for a truly epic pairing of trusted brands.
Must Haves For Cooking Salmon On A BBQ
Charcoal Grill
Kingsford® Charcoal
Chimney Fire Starter
Wood Planks (or chips)
Grilling Tongs
Grilling Mitts or Gloves
Want The Best Tailgate Food? Use The Best Coals
Consider the coals. Kingsford® charcoal has more edges and surface area to catch the flames quickly and the grooves actually provide air channels for fast heating and even burning. Just look at those embers. It's perfect for backyard parties or tailgates, infusing an authentic smoky, wood-fired flavor into everything from beef, chicken and pork to barbecued seafood and vegetables.
Salmon Filets From Butcher Box
I have to be honest, this cedar plank salmon recipe, is less of a recipe and more of a leisurely way to entertain your friends and family for a few hours, especially when the protein is delivered right to your door, like these salmon slider filets from Butcher Box.
Some might think that the game is the main focus, but my experience tells me that it's really the grill… There's something about the methodical building of fire and cooking over an open flame that speaks to all of our primal lizard brains and Kingsford® charcoal makes it effortless.
Ingredients For Cedar Plank Salmon Recipe
Skin-On Salmon Fillets
Spicy Guava BBQ Sauce (or your favorite)
Pink Pickled Onions
Quick Pickled Cucumbers
Slider Rolls
How To Cook Cedar Plank Salmon Sliders
Soak the wood plank.
Light the charcoal using a chimney fire starter.
When charcoals are hot and white, arrange the embers in the center of the grill.
Place the grilling grate over the coals and add the soaked plank to preheat.
When the plank starts to smoke, place the fish on the plank.
Cover with the lid.
Cook until not quite done and brush with BBQ sauce. Cover again with lid.
Transfer fish to a heat proof tray and serve.
How Long To Grill Salmon On A Cedar Plank
I wish I could say "cook for exactly 3 minutes per side", but I can't. It will depend on the thickness of your salmon filets, how hot your grill is, not to mention how you like your salmon cooked… we prefer just barely "done", but some of my friends like it cooked longer.
On average, 1/2" to 3/4" salmon filets (cut into slider portions) should take between 6 and 10 minutes. (We cooked ours for around 8).
What To Garnish Barbecued Seafood With
For the best tailgate food, instead of plain lettuce and tomato, I like to amp up the flavors with a little spice, a little tang, and a bit of sweet.
Spicy Guava BBQ Sauce is easy to make in advance and it's got a tongue-tingling tropical flavor. Layered with spices, this sauce enhances the delicate flavor of the smoked fish without overpowering.
Pink Pickled Onions are super easy to make with just 5 ingredients (one of them being water) and they can be made ahead of time. The pickling tames the fire of these onions while adding a nice tartness that will pucker your mouth.
Quick Pickled Cucumbers are based on the same recipe as the onions, but I slice the English cucumbers VERY thinly, so you can pile on a bunch of these lightly brined beauties. (Be warned, people LIKE these ALOT. You might need a second batch.
Best Tailgate Food
These Cedar Plank Salmon Sliders were gone in an instant and whether you're gathering for a game-day watch party at home or want the best tailgate food at the stadium, this recipe fits the bill because most of the prep is done in advance. Our friends, loved the smoked flavor of the fish as well as the BBQ sauce and pickled veg. We rounded out our game day barbecue with lots of cold drinks, chips, coleslaw, fresh fruit and cookies for dessert. But I've got more suggestions below.
What To Serve With Cedar Plank Salmon Sliders
More Barbecued Seafood Recipes: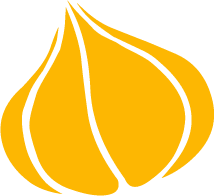 Tried this recipe? Leave a rating and review.
Your comments and shares are invaluable to me and the thousands of readers who use this site daily. If you've made the recipe, leave a star rating and review. We want to hear how you liked it.
We'd love it if you shared the recipe with your friends on social media!
Cedar Plank Salmon Sliders Recipe
Lightly smoked salmon on slider rolls with pickled onions and cucumbers, with homemade guava infused barbecue sauce!
SPECIAL EQUIPMENT:
Chimney Charcoal Starter

Several Sheets of Newspaper

Kingsford® Original Charcoal

2 Cedar Planks

Charcoal mitts or gloves (for protection)
INGREDIENTS:
SALMON SLIDER INGREDIENTS:
DIRECTIONS:
SOAK THE CEDAR PLANKS:
Soak the cedar planks in water for at least one hour before starting. The wood will naturally want to float, so weigh them down with something heavy in order to keep them submerged. (I filled the sink with water, added the planks and then filled a saucepan with water and set it on top of the wood. Keep them soaking until you're ready to start smoking.
START THE FIRE:
Make sure the grill is in an open area away from brush or anything flammable and on a stable surface, like a concrete patio.

Remove the top grate from the grill and set aside. Crumble up the newspaper into loose bunches and insert into the bottom portion of the charcoal starter. Fill the top of the chimney with Kingsford® Original Charcoal Briquets. Light the newspaper with a fire starter or matches. The newspaper will burn and start to ignite the briquets. Let the coals burn until the embers are white and the fire is hot.

Wearing the charcoal mitts or gloves, carefully tip the fiery embers into the grill and spread them in an even layer.
BEGIN TO SMOKE THE PLANKS:
Replace the top grate over the embers and add the soaked cedar plank. Cover with the lid, making sure the vents are slightly open.
PREPARE THE SALMON:
While the plank is heating, prepare the salmon. Depending on the size of your buns, you'll want to cut the filets into pieces that roughly match. For me that meant halving the salmon. If you're using a whole filet, just cut it into 2-3 inch diameter pieces.
SMOKE THE SALMON:
When the cedar plank is emitting a good smoke, add the salmon filets to the plank (skin side down) and cover tightly with the lid.

Smoke the salmon on the cedar plank for about 7 minutes. Brush the salmon filets with Spicy Guava BBQ Sauce and replace the lid to smoke for an additional minute or two (depending on the thickness of the salmon and doneness you've achieved.

Wearing the barbecue mitts transfer the wood plank to a heat resistant platter or cutting board to serve.
MAKE THE SLIDERS:
Place a slider on the bun, add additional BBQ sauce and top with pink pickled onions and quick pickled cucumbers. Enjoy!
RECIPE VIDEO:
NUTRITION:
Calories:
347
kcal
|
Carbohydrates:
36
g
|
Protein:
23
g
|
Fat:
11
g
|
Saturated Fat:
1
g
|
Cholesterol:
62
mg
|
Sodium:
408
mg
|
Potassium:
1012
mg
|
Fiber:
1
g
|
Sugar:
32
g
|
Vitamin A:
290
IU
|
Vitamin C:
8.7
mg
|
Calcium:
85
mg
|
Iron:
2.8
mg
Pin "Cedar Plank Salmon Sliders" For Later!
SaveSave