Antipasto Pasta Salad (with pepperoni)
When craving a zesty Italian pasta salad, look no further than this Antipasto Pasta Salad. This recipe is easy to make with fresh and jarred veggies, mozzarella cheese and a tangy dressing. As a bonus, this pasta salad has pepperoni chunks for a delicious side dish.
This antipasto pasta salad is my go-to recipe whenever I'm asked to bring a pasta salad to a picnic or potluck.
Every time I do, at least three people ask me for the recipe and usually hover over the bowl, shooing other would-be diners away so they can keep more for themselves. I'm not joking.
Try my antipasto Italian salad and see what the fuss is about!
Why you'll love this recipe:
It can be made ahead of time.
This pasta salad is overflowing with everyone's favorite Italian antipasto ingredients, like fresh chunks of mozzarella and diced pepperoni.
It will make you a hero (minus the cape).
Kids love it.
No mayonnaise in the antipasto salad dressing means you can leave it out without fear of spoiling.
Leftovers are great for a brown-bag lunch (not that you'll have leftovers).
Ingredients you'll need:
Red Onion
Broccoli Florets
Red Bell Pepper
Kalamata Olives
Tomatoes (you can chop whole tomatoes or use grape or cherry tomatoes, halved)
Pepperoncini Peppers (from a jar).
Bowtie Pasta (farfalle)
Pepperoni Stick
Fresh Mozzarella Cheese
Antipasto Salad Dressing (recipe given)
Fresh Basil
Instructions:
Cook the pasta to al dente, rinse with cold water and drain it well. Set the pasta aside to cool.
Combine the red onion, broccoli florets, bell pepper, olives, tomato, pepperoncini peppers, mozzarella and pepperoni in a large bowl and toss to combine.
Add the room temperatue pasta to the Italian antipasto mixture toss to combine.
Pour the antipasto salad dressing over the pasta salad and toss again.
Refrigerate for several hours to allow the flavors to marry and the broccoli to absorb a bit of dressing.
Just before serving, toss with chopped fresh basil.
Pro-Tips:
Ensure the ingredients have been patted dry before adding them to the salad, especially if you've rinsed your vegetables. Excess moisture can water it down.
Pepperoni sticks have an inedible papery skin that must be removed before chopping and adding to the salad. Use a sharp paring knife to make a shallow slit in the side of the meat stick and loosen the paper film until you can grasp it. Pull it off and discard, then chop the pepperoni into chunks for the Italian pasta salad.
Be sure to cut the broccoli florets into bite-sized chunks. If they're smaller, they'll be easier to eat. I recommend your pieces be no more than 1″.
You can use a large chunk of fresh mozzarella cut into small pieces, but some places sell mini mozzarella "pearls" that are already bite-sized. That's what I used here. Be sure to pat the mozzarella cheese dry with paper towels before adding it to the salad to help the antipasto dressing cling.
I love pasta salads like this one because they're open to many swaps and additions based on the ingredients you have on hand. Feel free to experiment.
Variations:
Instead of pasta salad with pepperoni, try chunks of Italian salami.
Add marinated artichoke hearts, cut into 1/2″ pieces.
Don't want to make salad dressing? Use your favorite Italian dressing for the antipasto pasta salad.
Swap fresh diced bell pepper for sweeter bits of roasted red pepper.
Swap red wine vinegar for the lemon in the antipasto dressing recipe and add ½ teaspoon of dried oregano..
If you don't have kalamata olives, use plain black olives, well drained. They're not as flavorful, but will work in a pinch.
Add chunks of provolone cheese and sprinkle with fresh parmesan instead of fresh mozzarella.
A homemade Italian dressing will add a ton of flavor to the antipasto salad. This is based on my simple lemon vinaigrette (the one I use to add a zingy pop to pasta salads and green salads alike). Keep it in your back pocket as your secret weapon to defeat boring salads.
I add a little of the pepperoncini juice from the jar of peppers to enhance the briny flavors and tie the zesty Italian pasta salad together.
For antipasto salad dressing:
In a small bowl, combine minced garlic, lemon zest, lemon juice, dijon mustard, olive oil, pepeproncini juice, salt and pepper.
Whisk until the dressing is emulsified.
FAQ's
What does an antipasto salad contain?
Typically anything you find on an antipasto platter. Things like tomatoes and peppers, salami, pepperoni, jarred peppers, provolone and parmesan cheese.
Does antipasto salad contain pasta?
Typically, an antipasto salad doesn't contain pasta. However, adding cooked farfalle or another pasta shape is a great way to stretch the side dish and use it as part of a larger meal.
How long can the Italian bowtie pasta salad sit out without refrigeration?
On a mild day (70° to 85°), it can sit on a picnic table for 2 hours. On a hot day, over 90°, about 1 hour. One way to stretch that limit is to place the bowl in a container filled with ice to keep it cooler, longer.
6 mistakes to avoid when making pasta salad
Have a large pot of salted water to cook the pasta in. There should be plenty of water, so the noodles can move.
Avoid overcooking the pasta. It should be al dente (to the tooth).
Ensure the pasta has cooled to room temperature before adding it to the other ingredients and dressing it. The hot pasta will melt the cheese, cook the veg and absorb too much dressing. Yuck.
Avoid overdressing the pasta salad. Cooked pasta will absorb dressing like a sponge. Use just enough to give it flavor without overpowering the recipe.
Using the wrong shape of pasta. Look for small, bite-sized pasta that will collect some ingredients in the nooks and crannies. Avoid long, thin noodles like spaghetti and stick with rigatoni, rotini, farfalle, orecchiette, and mini bow tie pasta. Orzo and elbow macaroni will work too.
Not having the right ratio of pasta to vegetables, cheese, meats etc. You want about equal portions of noodles and the salad fixings.
This recipe has so much flavor and goes with many cookout favorites you'll want to make this antipasto pasta salad with Italian dressing all summer.
Does it travel well?
Yes. This Italian pasta salad with pepperoni and cheese is a perfect travel companion.
This delicious side dish travels effortlessly, whether you're taking it next door for the neighborhood picnic or two hours to your lake place. Pack it in an airtight container and stick it in a cooler with ice.
What to serve with Italian antipasto salad:
More Italian salad recipes:
More pasta salad recipes you'll love: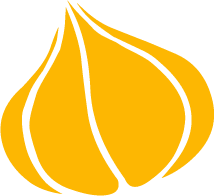 Tried this recipe? Leave a rating and review.
Your comments and shares are invaluable to me and the thousands of readers who use this site daily. If you've made the recipe, leave a star rating and review. We want to hear how you liked it.
We'd love it if you shared the recipe with your friends on social media!
Antipasto Pasta Salad (with pepperoni)
If you need crowd-pleasing farfalle pasta salad, this pasta salad with no mayo is perfect for outdoor gatherings and is loaded with everyone's favorite ingredients.
INGREDIENTS:
½

red onion

large, thinly sliced crosswise

2

cups

broccoli

floretsbite-size, separated into small pieces

1

red bell pepper

chopped

½

cup

kalamata olives

halved

1

cup

tomatoes

chopped or grape tomatoes, halved

½

cup

pepperoncini peppers

sliced into rings

12

oz package of

farfalle pasta

cooked

7

oz

pepperoni

paper skin removed, diced

1

cup

mozzarella

large fresh mozzarella, diced
For dressing
1

lemon

zested and juiced

3

cloves

garlic

minced

½

cup

extra virgin olive oil

2

tablespoons

dijon mustard

2

tablespoons

juice from pepperoncini pepper jar

1

teaspoon

kosher salt

1

teaspoon

black pepper

freshly ground

1

cup

basil leaves

fresh, torn or roughly chopped
DIRECTIONS:
Bring a large pot of water to a boil. Add pasta. Cook, stirring occasionally about 9-10 minutes or until al dente. Drain water from pasta and rinse with cold water to stop the cooking. Set aside.

In a large bowl combine the red onion, broccoli florets, bell pepper, olives, tomato, pepperoncini peppers, mozzarella and pepperoni.

Toss to combine.

Make dressing: In a small bowl combine minced garlic, lemon zest and juice, olive oil, dijon mustard, pepperoncini juice, salt and pepper. Whisk until dressing is emulsified. Add pasta to vegetables. Toss to combine.

Pour the homemade dressing over the pasta salad with pepperoni. Toss to combine and taste for seasoning. Adjust as necessary.

Refrigerate salad for several hours for flavors to marry and broccoli to absorb some dressing and soften slightly.

Just before serving the pasta salad, toss with fresh basil.
NOTES:
Pasta lasts up to 5 days in an airtight container in the refrigerator.
NUTRITION:
Calories:
326
kcal
|
Carbohydrates:
6
g
|
Protein:
10
g
|
Fat:
29
g
|
Saturated Fat:
7
g
|
Cholesterol:
37
mg
|
Sodium:
1000
mg
|
Potassium:
294
mg
|
Fiber:
2
g
|
Sugar:
2
g
|
Vitamin A:
1075
IU
|
Vitamin C:
57
mg
|
Calcium:
108
mg
|
Iron:
1.2
mg
Pin Italian Antipasto Pasta Salad Recipe For Later!