Grilled Chicken Thighs with Herbed Spice Rub
Just between the two of us, this is The Best Chicken Seasoning I've ever had and its unlike any other. This dry rub blends fresh herbs and aromatics with a blend of spices creating a unique and tempting flavor for grilled chicken thighs, legs, breasts (I've even put it on pork tenderloin). The longer it marinates, the deeper the flavor from the spice rub. This chicken rub recipe will make you a hero at your next cookout.
When I say this is the best chicken seasoning, I'm not saying that it's the best in the world, however, for the sum of its parts I think it could be in the top 10. Especially on grilled chicken thighs. With a limited number of ingredients and easy preparation, this chicken rub recipe is a flavor bomb that should be on your dinner table every week. Want to try it? Let's start with the herbed spice rub.
Unusual Ingredients For Chicken Rub Recipe
My chicken rub doesn't contain "the usual suspects" like cumin or paprika. Instead it uses whole red peppercorns (can also use pink peppercorns) and whole fennel seed.
Red Peppercorns
Whole Fennel Seed
Kosher Salt
Black Pepper
Fresh Rosemary
Fresh Thyme
Garlic
Brown Sugar
Prep The Ingredients For The Dry Rub
Crush the fennel and peppercorns together in a mortar and pestle or in your favorite spice grinder. The combination doesn't need to be completely pulverized, but you do want to break them up to release their essential oils and flavors.
Finely chop the fresh rosemary, thyme and garlic.
Blending The Grilled Chicken Seasoning
In a small prep bowl, combine the crushed spices, kosher salt, black pepper, minced garlic, rosemary, thyme and brown sugar together until well blended. Yes, I said brown sugar. I know that might seem a bit "out there," however, the brown sugar doesn't really sweeten the chicken as much as bridge the gap between the fresh herbs and spices in the chicken rub. Trust me, one bite and your doubts will be erased.
How Long Can You Leave A Dry Rub On A Chicken?
Sprinkle the chicken rub recipe evenly over the chicken pieces and use your fingers to pat them firmly into the skin and flesh.
Cover with the chicken with plastic wrap and refrigerate for at least two hours and up to eight. The longer spice rub rests on the chicken pieces, the deeper the flavor, therefore, I usually make the chicken seasoning in the morning and let the chicken marinate all day before grilling.
How Long Can I Store This Spice Rub?
Since this chicken seasoning contains fresh garlic and herbs, it needs to be used the day that you're making the chicken and it shouldn't be stored for later use.
What Are The Best Chicken Pieces For Grilling?
This is really a personal preference, however, to me, the best pieces of chicken for grilling are usually bone-in and skin-on because they will maintain their juiciness through the grilling process better. I prefer the dark meat of the chicken thigh and legs, because they usually take less time to cook than the breast and they're always tender and moist. However, chicken breasts are also great for this recipe. For boneless, skinless chicken breasts, I prefer a wet brine or marinade.
Grilling Tips For Grilled Chicken Thighs & Pieces
Remove the chicken from the refrigerator and let it rest on the counter for about half an hour before cooking. You don't want ice cold chicken hitting a scorching hot grill.
While the chicken rests, heat up the grill. He advises a hot grill (375°-400°), but not too hot. The reason is that the spice rub contains brown sugar, which can burn. We like a little char on our meat, but we definitely don't want to send our chicken thighs to hell.
For The Actual Grilling (and this is important):
The chicken goes on, skin side down and you wait. Do not nudge, do not fidget and by God – DO NOT FLIP THE CHICKEN UNTIL IT'S READY TO BE FLIPPED. The skin will release when it's ready — and not a moment sooner. If you force it, you could rip the skin – which isn't a felony per se, but according to my grill-master, it should be. Flip the grilled chicken thighs and continue to cook until you reach the proper doneness.

Safe Internal Temperature For Chicken:
The safe internal temperature for chicken is 165° Fahrenheit and the best way to check for doneness is with an instant read thermometer, however, you don't necessarily want the grilled chicken to reach 165° while you're still grilling… because even after your remove it from the grill, the meat continues to cook. I usually take it off the heat about 5° shy of doneness.
What's The Best Instant Read Thermometer?
For my money, it's the Thermapen Mk4. I've had mine for several years and I love it because it's simple, easy to use and accurate within a few seconds of checking the temperature. These are not the cheapest instant read thermometers on the market, but they are the best (I'm not the only one who thinks so). If you want one for yourself, check out my Thermapen affiliate link. You won't pay any extra for your purchase and I get a few bucks for groceries.
It usually takes about 16-18 minutes for the chicken to be cooked through, but you can monitor doneness with your instant read or you can prick the chicken and see if the juices run clear (not my favorite method because it releases moisture, however, it works.) The flavors of the herbed dry rub soaks into the grilled chicken thighs and adds so much flavor and punch that it's always a hit in our house. I think you'll love it too.
What To Serve With Grilled Chicken:
More Simple Grilled Chicken Recipes: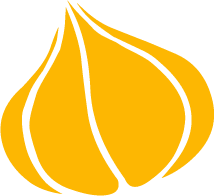 Tried this recipe? Leave a rating and review.
Your comments and shares are invaluable to me and the thousands of readers who use this site daily. If you've made the recipe, leave a star rating and review. We want to hear how you liked it.
We'd love it if you shared the recipe with your friends on social media!
Grilled Chicken Thighs with Herbed Spice Rub
This peppercorn and herb rub permeates the meat and flavors the chicken like no other!
INGREDIENTS:
1

teaspoon

red peppercorns

1

teaspoon

fennel seeds

1

teaspoon

black pepper

coarsely ground

1

teaspoon

kosher salt

1

tablespoon

fresh rosemary

finely chopped

1

tablespoon

fresh thyme

finely chopped

2

cloves

garlic

minced

1½

tablespoons

brown sugar

1

lb

chicken thighs

bone-in skin-on, you can use breasts, legs and wings too
DIRECTIONS:
In a small bowl combine first 8 ingredients.

Using a sharp knife, trim any excess fat from the chicken. Pat chicken dry with a paper towel. Liberally sprinkle rub onto both sides of chicken and press with your fingers so that it adheres to the bird. Place chicken on a platter and transfer to the refrigerator to marinate for at least two hours and up to 8.

Take chicken out of the fridge 15 minutes before cooking.

To Grill: Preheat grill to 375 degrees. Place thighs skin side down for 6 minutes. To prevent flare ups and maximize the flavor of the rub, do not leave grill unattended with skin side down as the drippings can trigger a flare up that may burn the skin. Check the chicken with a pair of grilling tongs after 6-7 minutes — and see if it's ready to be flipped. If the skin sticks, leave it on for another minute or two before trying to flip it again. Turn the chicken over and continue to cook until the juices run clear — 10-12 minutes.

For Roasting In An Oven: preheat the oven to 450 degrees. Set a rack over a rimmed baking sheet. Place chicken on rack. Roast for 25-30 minutes, until skin is crispy and browned and flesh is cooked through, but still juicy.

Tent the chicken and let it rest for 5-7 minutes to redistribute the juices in the meat. Serve.
NOTES:
This recipe can easily be doubled or tripled.
You can use drumsticks, wings, breasts, or spatchcock chicken — adjust the cook time accordingly.
NUTRITION:
Calories:
275
kcal
|
Carbohydrates:
7
g
|
Protein:
18
g
|
Fat:
19
g
|
Saturated Fat:
5
g
|
Cholesterol:
111
mg
|
Sodium:
671
mg
|
Potassium:
257
mg
|
Sugar:
4
g
|
Vitamin A:
185
IU
|
Vitamin C:
3.3
mg
|
Calcium:
33
mg
|
Iron:
1.3
mg
Pin "Grilled Chicken Thighs with Herbed Spice Rub" For Later!
SaveSave