Chicken Satay with Peanut Sauce
This chicken satay with peanut sauce is a simple, flavorful Thai recipe with bold flavors that hits every part of your palate, from tangy and smoky to sweet. The key to its robustness comes from the chicken satay marinade. Serve with a creamy peanut satay sauce for a healthy grilled meal.
This post has been updated for content since its original publication in 2017.
What is satay?
Satay (or saté) is a Southeast Asian dish of meats grilled on skewers and typically served with a spicy peanut sauce. It's popular across Indonesia. You'll find variations from Singapore, Malaysia, Thailand, China, etc.
This Thai-influenced recipe uses chicken tenders with a flavorful coconut-lime marinade and luscious peanut dipping sauce.
When craving Asian-inspired flavors, this Thai-style chicken satay recipe is one of the best with marinated and grilled chicken tenders, a creamy Thai peanut sauce and fresh cucumber avocado relish.
It's an excellent recipe for the weekends because most of the prep is done in advance, like marinating the chicken in satay marinade and prepping the peanut dipping sauce. I even like to make the cucumber relish in advance and wait until serving to add the diced avocado (so it doesn't oxidize).
Why you'll love this chicken satay recipe:
The fresh, vibrant flavors are well-balanced and will tantalize your tastebuds.
Advance prep takes about 30 minutes.
The chicken saté cooks quickly on the grill, but you can also use a grill pan or oven.
Asian and Thai recipes are famous for hitting all parts of the tongue with sweet, spicy, tangy, bitter and umami flavors. This one delivers them in spades.
Ingredients for chicken satay, marinade and peanut sauce:
Chicken Tenderloins (I prefer to use the tenderloins because they're the perfect size to thread onto the skewers and are super tender. However, you can swap the tenders for boneless skinless chicken breasts sliced into strips).
Brown Sugar – gives a little sweetness to the satay marinade.
Garlic – adds a punch to the marinade.
Lime Peel (use a fine vegetable peeler and avoid the bitter white pith).
Jalapeño or Thai Chile Pepper – for heat and flavor.
Ground Coriander – adds a smoky, floral quality to the satay marinade.
Ground Turmeric – this is what gives the marinade its yellow cast. Turmeric also has strong anti-inflammatory properties, according to Healthline.
Unsweetened Coconut Milk – Make sure you use unsweetened coconut milk and not cream of coconut. There's a big difference. This adds so much flavor to the marinade.
Black Pepper – for another layer of spice.
Fish Sauce adds a funky, umami layer to the marinade and gives the chicken satay the Thai flavor you'd expect.
Lime Juice – use freshly squeezed juice for a tangy punch that pairs well with the other Pan-Asian flavors.
Cilantro – adds a fresh herbal quality to the marinade for the chicken satay.
Peanut Butter – you can use creamy or chunky (I like the chunky).
Ginger – Use fresh ginger for the best flavor. Peel a small knob and grate or mince it.
Shallot – shallots taste like a cross between onion and garlic without sharpness and pungency. They add more sublet aromas and flavors.
Fish Sauce – is just what it sounds like… fish that's been fermented for a few months or up to several years. It adds the funky Asian flavors you know but probably can't identify outright.
How to make the marinade for the saté recipe:
Use a mortar and pestle to grind the brown sugar, minced garlic, lime peel, jalapeno, coriander, turmeric and pepper.
Mash them until you have a paste.
Transfer the contents of the pestle to a medium bowl and add the coconut milk, fish sauce and lime juice.
Note: If you don't have a mortar and pestle, you can mound the ingredients on a cutting board and use the flat side of a chef's knife or Santoku to rub and mash them into a paste. (The sugar is an abrasive and helps to break down the ingredients).
Marinating the skewered chicken
Place the chicken skewers in a long shallow dish and prop up the blunt ends on the side of the container so they don't soak in the marinade.
Pour the Thai marinade over the chicken tenders to coat them, and refrigerate the chicken satays for an hour to infuse them with the marinade flavors.
The peanut dipping sauce is my favorite part of this recipe. It has a peanut-forward flavor that's tangy, funky and sweet at the same time. Trust me; you don't want to skip it.
Make the satay sauce and cucumber relish while the chicken is marinating
Sauté the garlic, chiles, ginger and shallots in hot oil over medium-high heat until golden brown and fragrant.
Add the peanut butter and stir for one minute.
Add the coconut milk, fish sauce, brown sugar, cilantro, ground coriander and lime juice.
Reduce the heat to medium-low and simmer for 3-5 minutes until the sauce is saucy and fragrant.
Note: If the sauce seems too thick, you can whisk in 1-2 tablespoons of hot water to thin it out.
For cucumber avocado relish:
The cucumber avocado relish is just a quick chop of vegetables and a simple rice wine vinegar-based sauce.
The relish is optional, but I find it adds a lot of freshness to the dip and contrasts nicely with the Thai peanut sauce.
You can assemble the relish beforehand, but I suggest adding the avocado when you're ready to serve the dish. Otherwise, it can oxidize and turn an unsightly brown color.
Grilling chicken satay skewers
Heat the grill to medium-high heat (about 450° F).
Transfer the chicken skewers to the hot grill and cook for about 2 minutes before flipping them and cooking an additional 1-2 minutes until cooked.
Transfer to a cutting board to rest for a few minutes before serving.
Pro-Tip:
I usually lay a piece of tin foil on a portion of the grill grates and rest the blunt ends of the skewers over the foil. This is an added layer of protection, so the wooden skewers don't catch fire and make them easier to flip if you're using grill mitts to grab the satays.
Variations:
For more Indian flavors, add two teaspoons of curry powder to the marinade.
Instead of chicken, use beef flank steak or pork tenderloin slices.
You can use natural peanut butter in the sauce, but you may want to add additional sugar. Natural peanut butter doesn't have sugar added to it. Sprinkle with chopped peanuts to garnish.
Soak extra firm tofu in the satay marinade for a vegetarian option. (Swap fish sauce for soy sauce in the satay sauce to keep it vegetarian).
If you don't have a grill, use an indoor grill or grill pan for cooking the chicken. You can also broil the meat about 3 inches from the heating element for 3-5 minutes in the oven, flipping halfway through.
FAQ's
Is satay sauce the same as peanut sauce?
Yes. The satay sauce is a peanut dipping sauce. It can be used with any satay recipe.
Does chicken satay taste like peanuts?
It does once you add the peanut sauce. You can drizzle the sauce over the chicken or dip the skewers into the sauce.
How many types of satay are there?
There are hundreds of styles of satays from Southeast Asia and over 250 from the archipelago islands of Indonesia. Each has its own unique identity.
What can you make satay from?
Chicken and pork are popular for making satés, as are beef and lamb.
How do you store leftovers?
I recommend individually wrapping and refrigerating the chicken skewers, peanut sauce and cucumber relish. Otherwise, the distinct flavors and textures will get muddled if packaged together. The chicken and peanut sauce should last for 3-5 days. The cucumber relish should be used within 1-2 days.
Can I freeze leftovers?
I don't recommend it.
What do you serve with chicken satay?
Rice is a popular side dish to serve with this recipe. You can use jasmine or sticky white rice as well as coconut rice. For a twist, try this creamy coconut mango rice.
Steamed couscous goes well with this recipe.
Asian cucumber salad is a regular accompaniment, as is a simple grated cucumber salad. You can easily substitute the relish for either of these recipes.
Grilled vegetables – like zucchini, sweet bell peppers and red onions.
More grilled chicken recipes: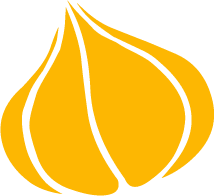 Tried this recipe? Leave a rating and review.
Your comments and shares are invaluable to me and the thousands of readers who use this site daily. If you've made the recipe, leave a star rating and review. We want to hear how you liked it.
We'd love it if you shared the recipe with your friends on social media!
Chicken Sate with Cucumber Avocado Relish
One of our favorite grilled chicken recipes (with a few of my own twists) from famed grillmeister, Steve Raichlen and his book, How To Grill.
INGREDIENTS:
For The Chicken Sates
1

pound

chicken tenderloins

2

tablespoons

brown sugar

2

cloves

garlic

2

strips

lime

peel without white pith (½ x 2 inches), minced

1

jalapeno

or Thai chile pepper, seeded and minced

1 ½

teaspoons

coriander

ground

½

teaspoon

turmeric

ground

½

teaspoon

black pepper

¾

cup

unsweetened coconut milk

3

tablespoons

fish sauce

2

tablespoons

lime juice

3

tablespoons

cilantro

chopped
For Asian Peanut Sauce
1

tablespoon

vegetable oil

2

cloves

garlic

1

jalapeno

seeded and minced(for hotter sauce, leave the seeds in)

1 ½

teaspoons

ginger

peeled, minced fresh

½

large

shallot

, minced

¼

cup

peanut butter

I used chunky

10

tablespoons

unsweetened coconut milk

½ cup + 2 tablespoons

1 ½

tablespoons

cilantro

chopped, fresh

1½

tablespoons

Nam Pla

aka Asian Fish Sauce

1

tablespoon

lime juice

1½

teaspoons

brown sugar

½

teaspoon

coriander

ground
For Cucumber Avocado Relish
1

cucumber

, peeled, seeded and chopped into 1/2″ dice

2

tablespoon

sugar

2

cloves

garlic

, minced

½

teaspoon

coarse salt

¼

teaspoon

black pepper

2

tablespoon

unseasoned rice wine vinegar

2 ½

tablespoons

red onion

finely diced

1 ½

tablespoons

cilantro

chopped fresh

1

hass avocado

, peeled and diced into 1/2″ pieces
DIRECTIONS:
SOAK THE SKEWERS:
Soak wooden skewers in water for 30 minutes before assembling the satays. (If you're using metal skewers, there's no need to soak.)
MAKE THE MARINADE
In a mortar and pestle, add the brown sugar, garlic, minced lemon, jalapeño, coriander, turmeric and pepper.

Pound and mash the combination to a fragrant paste. (If you don't have a mortar and pestle, place the sugar, garlic, lemon, jalapeño, coriander, turmeric and pepper on a cutting board.

Use the flat side of a chefs knife or santoku to rub and mash the combination into a paste — the sugar acts an abrasive and the constant rubbing, will break down the ingredients.)

Transfer the ingredients to a medium bowl and add the coconut milk, fish sauce, and lime juice. Set aside.
FOR THE CHICKEN SATAY SKEWERS:
Pat the chicken dry with paper towels. Each tender has a thick tendon that should be removed. Place the tender on a cutting board, tendon side down. Hold the tendon between your fingers and run a sharp paring knife along the tendon, keeping the blade parallel to the cutting board. Remove the tendon and discard.

Thread the chicken onto the wooden skewers, weaving back and forth so that the chicken is at one end of the skewer (leaving the opposite end open for turning the kebabs).

Pour the marinade over the chicken (not the skewers) and refrigerate for 20 minutes to an hour.
MAKE THE PEANUT DIPPING SAUCE:
Heat the oil in a small saucepan over medium high heat. Add the garlic, chiles, ginger and shallots and cook for 3-5 minutes, until golden brown. Reduce the heat and continue to cook until the garlic and shallots are caramelized, but not burnt, another 2-3 minutes.

Add the peanut butter and cook, stirring for one minute. Add the remaining ingredients, reduce heat to medium low and simmer for 3-5 minutes, until the sauce is fragrant. If the sauce is too thick (it should be pourable), add water by the tablespoon until it thins out a bit.

Taste for seasoning — adding additional fish sauce, lime juice and brown sugar as necessary. Transfer to a storage container and refrigerate.

Sauce gets better after a few days so you can make this ahead of time.
FOR THE RELISH:
Place the sugar, garlic, salt and pepper in a mound on a cutting board. With the side of a chefs knife or santoku, mash the garlic into a paste, using the salt, sugar and pepper as the abrasive. Transfer to a small bowl and add the vinegar. Stir until the sugar and salt dissolve. Set aside.

Combine the cucumber, onion and avocado in a bowl, add the dressing and cilantro. Toss to coat.

To make ahead – combine the cucumber and onion and refrigerate. At the last minute add the avocado, dressing and cilantro.
GRILL THE CHICKEN SATAYS:
Preheat your grill to a medium high heat, about 450°. Lay a piece of aluminum foil on one side of the grill. Place the chicken sates on the grill grates so that the "handles" rest over the aluminum foil — this will prevent the skewers from burning and make it easier to flip.

Cook the chicken for 1 ½- 2 minutes on each side or until done. Transfer to a serving platter.

Serve the chicken with cucumber avocado relish, a dollop of peanut sauce and extra lime wedges and cilantro.
NUTRITION:
Calories:
641
kcal
|
Carbohydrates:
32
g
|
Protein:
34
g
|
Fat:
44
g
|
Saturated Fat:
24
g
|
Cholesterol:
72
mg
|
Sodium:
2130
mg
|
Potassium:
1187
mg
|
Fiber:
7
g
|
Sugar:
21
g
|
Vitamin A:
255
IU
|
Vitamin C:
25.1
mg
|
Calcium:
61
mg
|
Iron:
2.9
mg
Pin it for later!
SaveSave