Asian Cucumber Salad with Peanuts and Sesame Seeds
This quick and easy cucumber salad is a tasty side dish to a larger meal and can even be a light and healthy lunch on its own. This recipe is made with thinly sliced hothouse cucumbers, red onion, carrot, red chile pepper and cilantro with a tangy Asian style dressing. You'll love the deep toasted flavor of sesame seeds and crunchy peanuts to garnish the Asian cucumber salad.
I love cucumber salads. They're so light and fresh, but sometimes I crave a little more than just cucumber and vinaigrette. This Asian cucumber salad is layered and complex with lots of different flavors, colors and textures in every bite.
I like to make this recipe to serve with some of my favorite spicy dishes like this Asian Pulled Pork, or these not so spicy, baked Asian chicken thighs. The cool cucumber tames the sting of spicy food and emphasizes the oriental flavors of many Chinese, Japanese, Thai, Vietnamese and Korean dishes. It also goes great with simple pan fried pork chops or even a roast chicken.
Ingredients for Asian cucumber salad:
Hothouse Cucumbers (English)
Kosher Salt
Minced Red Onion
Minced Red Chile Pepper
Grated Carrots
Dry Roasted Peanuts
Fresh Cilantro
Because we're using hothouse or English cucumbers for this salad, there's no need to peel them first. The skin is very thin (and edible)and the seeds are practically non-existent.
How to slice cucumbers for the Asian salad:
You can use a very sharp chef's or Santoku knife to slice the cucumber — or use a mandoline for very even slices. Either way, you want the sliced veg to be very thin.
Salting cucumbers for salad:
Cucumbers are made up of mostly water which can dilute the flavorful Asian dressing in this recipe, so I recommend salting the sliced cucumbers before assembling the salad.
After the cucumbers are sliced thin, sprinkle them with a bit of kosher salt and set aside for 20-30 minutes. The salt will draw out the excess liquid from the vegetable and add a little bit of seasoning.
After the cucumbers have rested and the water has been released, pat them dry with a few paper towels.
Ingredients for Asian style dressing:
Grated Ginger
Minced Garlic
Prepared Wasabi Paste
Granulated Sugar
Toasted Sesame Oil
Rice Wine Vinegar
Mirin
Salt
Canola Oil
Key ingredients:
Mirin is a sweet rice wine typically used in Japanese marinades, dipping sauces and recipes to add a tangy, richness and subtle umami flavor.
Rice Vinegar is less acidic, sweeter and more mild than other distilled vinegars. It's made by fermenting the sugars of rice into alcohol, and then further into vinegar.
Toasted Sesame Oil is made from roasted sesame seeds and has a deep sesame flavor. Unlike regular sesame oil, Toasted sesame oil has a rich, dark brown color and nutty aroma. Don't confuse the two.
Fear not. In this cucumber salad, wasabi paste acts more as a flavor than a tongue tingling spice. It behaves subtly in the dressing and doesn't overpower the Asian cucumber salad at all.
About wasabi
A word about wasabi. You may have tried "wasabi" paste to add sinus clearing heat to your California rolls, but believe it or not, it's not the real thing.
The green tinged paste you find in most sushi restaurants is made with traditional European horseradish and food colorings. Son-of-a-gun…
Real wasabi is made from Japanese horseradish or Wasabia japonica, cultivated in Japan and is pretty expensive (about $200/kilo). (Don't worry, you won't pay nearly that much for a small tube).
I used the real deal Japanese wasabi,(I checked) for this Asian cucumber salad and it was perfect.
Can I use the wasabi wannabe in the Asian dressing?
I haven't tried it with the other, but if you do, I'd start with half a teaspoon and add a little at a time, tasting along the way, to make sure your Asian dressing isn't overly spicy.
How to make Asian dressing for cucumber salad
Peel and grate the ginger and add to a small mixing bowl.
Mince or grate the garlic.
Add the rest of the ingredients and whisk to combine. Taste for seasonings and adjust as necessary. Note: this isn't a salty dressing, but rather more rounded with spicy, nutty, sweet and tangy notes.
Assembling the salad
Combine the cucumber, shredded carrot, red onion, red chili pepper and cilantro in a large bowl and toss to thoroughly combine.
Add the dressing and toss to coat.
Transfer to a serving bowl and garnish with toasted and black sesame seeds and chopped peanuts.
As you can see, assembling the salad is really simple, but here's a key point — if you're not going to eat the cucumber salad immediately, I'd advise not adding the dressing and garnish until just before you're ready to serve.
Instead, cover the salad with a damp paper towel and refrigerate until you're ready to serve. This will keep the cucumber and other veggies fresh and crispy until you dress it.
This salad is so vibrant, and eye-popping, I can't get enough. The toasted sesame, wasabi, ginger and garlic give the cucumbers and veggie it's distinctive Asian flavor and the chopped peanuts and sesame seeds add crunchy texture and nutty aromas to every bite.
FAQ's
How long will Asian cucumber salad last?
Not long. It's best enjoyed within an hour or two of making it. The leftover cucumber will lose it's pertness and color and the peanuts and sesame seeds lose their crunch after a day or so in the dressing.
Can I make the cucumber salad in advance?
You can prep the veggies and salad dressing in advance, but wait until the last minute to combine them, so the veg doesn't get soggy.
Can I use regular cucumbers for this salad?
It's not my preferred choice, but if you do, peel the cucumbers with a vegetable peeler and slice it in half vertically. Scoop out the seeds and then thinly slice and salt the cucumber as described above.
What goes with Asian cucumber salad?
My husband loves this cucumber salad with a simple piece of baked salmon and white rice and spoon some of the Asian dressing over the fish and rice, like a sauce. Try it!
Serve cucumber salad with:
More Asian inspired recipes you might like: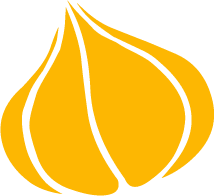 Tried this recipe? Leave a rating and review.
Your comments and shares are invaluable to me and the thousands of readers who use this site daily. If you've made the recipe, leave a star rating and review. We want to hear how you liked it.
We'd love it if you shared the recipe with your friends on social media!
Asian Cucumber Salad
I serve this Asian Cucumber Salad when I've got something really spicy for the main course — the cool cucumber tames the fire and doesn't fill you up — so you can keep going back for more hot stuff!
INGREDIENTS:
1

hothouse cucumber

1

teaspoon

kosher salt

2

tablespoons

grated carrot

½

red chile pepper

minced

1

tablespoons

red onion

finely diced

¼

cup

peanuts

roughly chopped

2

tablespoons

cilantro

chopped
ASIAN DRESSING:
1

teaspoon

grated ginger

1

clove

garlic

minced

1½

teaspoons

wasabi paste or powder

1

teaspoon

sugar

1½

teaspoons

sesame oil

1

tablespoon

rice wine vinegar

1

tablespoon

mirin

¼

teaspoon

salt

¼

cup

canola oil
DIRECTIONS:
FOR THE ASIAN DRESSING:
In a small bowl combine the grated ginger, garlic, wasabi paste, sugar, sesame oil, rice wine vinegar, mirin, salt and canola oil. Whisk to combine.
FOR THE CUCUMBER SALAD:
Trim the ends of the cucumber and slice crosswise into very thin rounds. Transfer the cucumber to a sheet pan lined with paper towels and sprinkle with the salt.

Set aside for 20-30 minutes. The salt will draw out some of the moisture from the cucumber.

Blot the cucumber dry with paper towels and transfer to a bowl.

Add the carrot, chile pepper and red onion. Drizzle the dressing over the cucumber and toss to coat. Sprinkle with chopped peanuts and cilantro.

The cucumber will continue to give up liquid, so use a slotted spoon to serve the salad.
NOTES:
I like this salad as a cooling side dish for a spicy asian dish like Kung Pao or Sichuan.
NUTRITION:
Calories:
221
kcal
|
Carbohydrates:
9
g
|
Protein:
3
g
|
Fat:
20
g
|
Saturated Fat:
2
g
|
Polyunsaturated Fat:
6
g
|
Monounsaturated Fat:
11
g
|
Trans Fat:
1
g
|
Sodium:
769
mg
|
Potassium:
241
mg
|
Fiber:
2
g
|
Sugar:
4
g
|
Vitamin A:
1400
IU
|
Vitamin C:
12
mg
|
Calcium:
30
mg
|
Iron:
1
mg
Pin it for later!
SaveSave
SaveSave