If you like cherries and vodka, this gorgeous cherry martini is the drink for you. It's quick and easy to make with two ingredients and a simple drunken cherry and lemon twist garnish. This simple blushing red cocktail is perfect for special occasions — especially ones where a red drink are apropos like Valentine's Day, Christmas, New Year's Eve or even Halloween. Try this red martini recipe for your next clink-worthy get together.
A classic martini is usually made with gin or vodka, vermouth and a twist of lemon. It's served ice cold (either shaken or stirred) and sipped from a martini or coupe glass. Though my cherry martini is definitely a departure from the traditional, I'm certainly not the first person to take liberties with the recipe.
Martini recipes are as individual as the person sipping them
James Bond, the famous spy from Ian Fleming's novels, preferred Vesper Martinis (a drink described in the 1953 novel, Casino Royale) made with three parts Gordon's, one part vodka and half a measure of Kina Lillet.
Ernest Hemingway preferred The Montgomery with a 15:1 ratio of gin to vermouth.
The Hollywood film director and producer Alfred Hitchcock also liked his martinis very dry, with just "one short glance at a bottle of vermouth".
And Johnny Carson cleverly quipped, "Happiness is finding two olives in your martini when you're hungry."
Dirty and extra-dirty martinis have a dose of olive brine, which, some argue, masks the taste of the alcohol. But if you're a rookie martini drinker, that might be good.
For those just dipping their toes into icy martini waters, my lip-smacking blood orange martini is another good option, as is this gorgeous cherry martini. It's not as dry, has a floral quality, and comes with two drunken cherries for snacking.
This fruity variation on a traditional martini is a natural extension of my drunken cherries recipe.
We make this every summer when the cherries are super sweet and juicy. I usually munch through the soused fruit by the end of September, but the leftover cherry-infused vodka doesn't go to waste.
The secret ingredient for cherry martinis
Instead of straight vodka, I use the leftover cherry-infused spirits from those drunken cherries. It's a happy by-product perfect for making these red martinis.
How much cherry vodka you have will depend on how large (or how many batches) of the inebriated fruit you've made. A small canning jar will give you about ½ to ¾ cup of infused vodka.
My friend, Nola, uses quart and liter sized jars to make hers — so she's sipping well into December.
What you'll need for cherry martinis
Cherry Infused Vodka
Dry Vermouth (preferably Nouilly Prat)
Extra Vodka Soaked Cherries (for garnish, optional)
Lemon Curl or Twist (optional)
You'll notice that I don't add any extra vodka to the cocktail. It's strictly the leftover cherry infused vodka.
What is vermouth?
Vermouth is a fortified wine with alcohol added to increase the alcohol level. Aromatic blends of herbs, spices and even roots are infused into the mix to produce a complex arrangement of flavors. Different vermouths can be sweet or dry, the flavors go from floral to spicy and winy to sour.
Even though I used extra dry vermouth for these cherry martinis, it still lends a subtle, sweetness to the ruby red drink.
How to make a cherry martini
Fill a cocktail shaker with ice.
Add the cherry infused vodka and vermouth and seal the cocktail shaker.
Shake vigorously for 30 seconds and strain the red martini into a cocktail glass.
Is it better to shake or stir a martini?
Personally, I prefer my cocktails shaken, but the overall idea is to chill the drink very well and you can do it either way.
Shaking the martini in a traditional cocktail shaker for 30 seconds will break up big chunks of ice and mix the ingredients very well. The vigorous agitation chills the ingredients to an icy degree.
By the same token, you can also fill a glass with ice and add the ingredients. Stir well with a cocktail spoon for about 30 seconds, until the spirits are well chilled, then strain them into a coupe or martini glass. You don't want any ice shards in the cherry martini.
The cherry infused vodka isn't overly sweet, so it doesn't bulldoze this red drink with a candy-like intensity. Instead, it's a sophisticated sipper, like a martini should be.
Garnish with extra drunken cherries for nibbling and a pretty lemon curl.
Invite a few of your girlfriends over on a Friday night to catch up and sip a few of these bright red martinis. I usually put out a bowl of the drunken cherries to nibble on too. It's a boozy good time with friends and I highly recommend it!
Cherry Martini FAQ's
What if I don't have cherry infused vodka?
Make some. Or you can try some commercially sold cherry vodkas — but they won't have that signature red color for the martini.
Can I use maraschino cherries?
Maraschino cherries aren't the best option for this drink and I seriously recommend making a batch of the drunken cherries. However, if it's the middle of February and fresh cherries aren't an option, look for Amarena or Luxardo cherries for your red martini. Stir some of the syrup into the vodka as well.
More red drinks, martinis and cocktails you might like:
Change up the standard martini glass (below) for a themed option for Halloween festivities and this drunken cherry martini will take on a bloody new effect!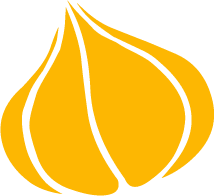 Tried this recipe? Leave a rating and review.
Your comments and shares are invaluable to me and the thousands of readers who use this site daily. If you've made the recipe, leave a star rating and review. We want to hear how you liked it.
We'd love it if you shared the recipe with your friends on social media!
Drunken Cherry Martini
This sophisticated red cocktail is made with homemade cherry infused vodka, vermouth, a twist of lemon and a few drunken cherries for garnish. This rendition of the classic martini is perfect for Valentine's Day, Christmas and New Year's Eve or an adult Halloween for a bloody good time.
SPECIAL EQUIPMENT:
cocktail shaker

cocktail picks

measuring jigger
INGREDIENTS:
FOR EACH CHERRY MARTINI:
2 ½

ounces

vodka from the jar of Drunken Cherries.

½

ounce

dry vermouth

we like Nouilly Pratt

twist of lemon
DIRECTIONS:
Fill a cocktail shaker with ice and pour in the vodka and vermouth.

Seal the shaker and shake vigorously for 30 seconds or until the outside of the shaker is icy cold.

Strain the cherry martini into a coupe or martini glass and garnish with a twist of lemon and 2 Drunken Cherries, skewered on a pick.
NOTES:
Watch it; they'll sneak up on you.
NUTRITION:
Calories:
192
kcal
|
Carbohydrates:
5
g
|
Protein:
1
g
|
Fat:
1
g
|
Polyunsaturated Fat:
1
g
|
Sodium:
1
mg
|
Potassium:
3
mg
|
Fiber:
1
g
|
Sugar:
4
g
|
Vitamin A:
5
IU
|
Calcium:
5
mg
|
Iron:
1
mg
Pin "Drunken Cherry Martini" for later!