Quenching Hibiscus Margarita
If you love a good margarita on the rocks, this easy hibiscus margarita recipe is one of our FAVORITES. It's refreshing, tart and lively with a bright blush of homemade hibiscus simple syrup (it's easy – I'll show you how). This hibiscus cocktail isn't overly sweet, like so many can be, instead my Mexican margarita is thirst-quenching – like a spiked version of Gatorade, but way tastier. It's just the thing for the sweltering summer months ahead.
Shout out to my friends, Chef Joe Cascio and his lovely wife, Erica, for inspiring this rosy-flushed cocktail!
To achieve that tell-tale blush and distinctive floral flavor in this Mexican inspired margarita, use dried hibiscus flowers to make an infused simple syrup. It's really easy with just three ingredients: Sugar, water & hibiscus.
Making hibiscus simple syrup
In a small saucepan combine the sugar water and dried hibiscus flowers.
Heat the mixture over medium high heat, stirring occasionally until the sugar is completely dissolved.
Remove from heat and let cool to room temperature.
Strain the hibiscus flowers from the simple syrup. I like to use a very fine mesh strainer for this, to ensure a completely clear sweetener, unmarred by flecks or bits of sediment.
How long will hibiscus simple syrup keep?
This simple syrup will last for up to two weeks in a sealed jar in the refrigerator and it's great in all types of drinks (both alcoholic and non).
What does hibiscus taste like?
The flavor of this simple syrup reminds me of a flowery tea. It's sweet, but not overwhelmingly so and I just can't get enough of the color. It doesn't take much dried hibiscus to flavor and tint the syrup to a rosy blush.
Salt the rim
One of my favorite parts of any Mexican margarita is that salty rim and after some trial and error, my husband has come up with a foolproof method to add just the right amount of flaky NaCl to a glass — it starts with simple syrup.
How to salt the rim:
Use a Q-Tip and dip one end into the hibiscus simple syrup.
Run it around the rim of the glass. (Note: if you're making your own margarita, you can just dip the pad of your finger in the syrup and run it around the rim — it's your finger and your drink, so no cooties.)
Turn the glass rim side down and lightly press it into the margarita salt.
This rim-salting method accomplishes several things…
First and foremost, it's more effective at getting the salt to stick than plain water.
Second, because you're literally just adding the the syrup to the rimmed edge of the glass, it doesn't get coated in too much salt (that's happened before at some popular Mexican restaurants we've been to).
Third, it adds just a hint of sweetness to the salt, giving your drink a little more interest with the yin/yan.
Using some traditional ingredients and a few non-traditional ones, you can make this thirst-quenching Mexican margarita easily at home. We've already discussed the hibiscus simple syrup, but to make this cocktail, more refreshing and light, I top it with a splash of sparkling water at the very end. That little bit of fizz, cuts the cloying nature sometimes found in margaritas and adds just the right effervescence.
Hibiscus margarita ingredients:
Tequila
Hibiscus Simple Syrup
Fresh Lime Juice (yes, it has to be FRESH)
Grand Marnier (can use Cointreau or Triple Sec)
Sparkling Water
Shaken or stirred?
To be honest, you can do either, however, I find that shaking the margarita in a cocktail shaker does a better job of thoroughly mixing the ingredients. Of course, if you go the shaken, method — DON'T ADD THE SPARKLING WATER until the rest of the hibiscus margarita is blended, otherwise, you might end up with a bit of a mess. Top your margarita on the rocks with sparkling water and give it a gentle stir to mix.
A margarita on the rocks is the easy answer to cooling down on a hot summer day.
I admit, pool time and one or two easy-sipping hibiscus margaritas are one of my favorite ways to "weekend" during the sweltering months of a South Florida summer. It's icy cold, not-too-sweet, with just the right fizz. This version of a traditional Mexican margarita is ON POINT. Hibiscus simple syrup gives it a standout tropical blush and floral finish. Trust me, you're going to LOVE IT.
Can I make a pitcher of hibiscus margaritas?
Yes. I've got instructions and recommendations in the recipe card below. They can be doubled or tripled, depending on how large a crowd you're serving.
Thirsty for more summer sippers?
More margarita recipes you'll love: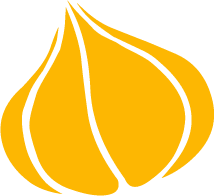 Tried this recipe? Leave a rating and review.
Your comments and shares are invaluable to me and the thousands of readers who use this site daily. If you've made the recipe, leave a star rating and review. We want to hear how you liked it.
We'd love it if you shared the recipe with your friends on social media!
Quenching Hibiscus Margarita
Perfectly balanced, sweet and tart with a beautiful blush this is a really refreshing sparkling margarita that's ideal for sweltering summer days.
INGREDIENTS:
FOR HIBISCUS SIMPLE SYRUP:
1

cup

water

1

cup

sugar

2

tablespoon

dried hibiscus flowers
FOR HIBISCUS MARGARITA:
1½

ounces

reposado or blanco tequila

1

ounce

hibiscus simple syrup

1

ounce

freshly squeezed lime juice

½

ounce

Grand Marnier

can substitute Cointreau or Triple Sec

2-3

ounces

sparkling water

We like La Croix (lime, lemon or orange)

additional lime wedge or slice for garnish

Margarita salt
FOR A PITCHER OF MARGARITAS:
1

cup

hibiscus simple syrup

1½

cups

tequila

1

cup

freshly squeezed lime juice

½

cup

Grand Marnier

or Triple Sec or Cointreau

3-4

cups

sparkling water

lime slices
DIRECTIONS:
MAKE HIBISCUS SIMPLE SYRUP
Combine the water, sugar and dried hibiscus in a small saucepan and bring to a boil over high heat. Stir occasionally until the sugar has melted. Remove from the heat and let cool to room temperature.

Place a fine mesh strainer over a glass jar and pour the simple syrup through the strainer to remove the hibiscus flowers. Seal the jar with a lid and refrigerate until cold.
RIM THE GLASS WITH SALT:
Fill a cocktail shaker with ice. Add the tequila, simple syrup, Grand Marnier and lime juice.

Dip the end of a toothpick into the simple syrup, until a drop forms on the tip. Brush the drop of simple syrup over the very edge of the glass (you don't want too much, just enough to make the salt stick (Note: When it's just my husband and I, he dips a clean finger into a small dish of syrup and runs the tip of his finger around the glass.) Turn the glass over and dip the rim into the Margarita salt to add a thin salt garnish to the glass. Set aside.

Fill a cocktail glass with chipped ice and set aside.

Fill a cocktail shaker with ice. Add the tequila, simple syrup, lime juice and Grand Marnier. Seal the shaker with the lid and shake aggressively until the outside of the shaker is icy cold.

Strain the shaken margarita into the glass filled with ice and top with sparkling water. Garnish with a slice or wedge of lime and serve.
FOR A PITCHER OF MARGARITAS: (MAKES 8)
In a small pitcher, combine the tequila, simple syrup, lime juice and Grand Marnier. Refrigerate several hours until ice cold or overnight.

To serve, rim the glasses with salt as described above. Fill the glasses with ice and add half a cup of margarita mix to each glass and top with 2-3 ounces of sparkling water. Garnish with a lime wedge or slice and serve.
NUTRITION:
Calories:
223
kcal
|
Carbohydrates:
27
g
|
Protein:
1
g
|
Fat:
1
g
|
Saturated Fat:
1
g
|
Sodium:
21
mg
|
Sugar:
26
g
|
Vitamin C:
4
mg
|
Iron:
1
mg
Pin "Hibiscus Margarita" For Later!