Watermelon Margarita Recipe
Slake your thirst with these lightly sweet and tangy watermelon margaritas. Made with fresh watermelon juice, lime juice and tequila, this simple summer cocktail is a thirst quenching refresher. Learn how to make this watermelon margarita recipe by the glass or by the pitcher with variations for frozen as well as spicy watermelon margaritas!
For some reason, to me, watermelon is actually more quenching than water, probably because this sweet summer fruit is 92% water. Consequently, when I want to cool down on a sweltering August Florida day, watermelon is a no-brainer.
Who am I kidding… I'm into a good margarita no matter what. These sparkling Cara Cara margaritas are citrusy, my spicy kiwi cucumber margaritas have a tingly jalapeno finish, this spicy passion fruit version tastes like a tropical island getaway, these hibiscus margaritas have a floral flavor and beautiful pink blush. This mango margarita recipe is my friend, Ana's new favorite. Heck, we even make dessert margaritas in the form of ice pops.
Which brings me to this watermelon margarita recipe. It makes an ideal beverage for sipping poolside (even if that pool is the kiddie variety in your back yard). It's super chill, lightly sweet and tangy with a spicy rim that has me turning the glass with every sip so I don't miss out on any of the flavors.
What you'll need to make watermelon margaritas:
Watermelon
Lime
Tequila
Simple Syrup or Agave (optional)
Agave (for the rim)
Tajin, Margarita Salt or other rim seasoning
Crushed or Shaved Ice
What makes these watermelon margaritas different from others is that we remove the pulp and only use the fresh watermelon juice. This makes the cocktail smoother and lighter on the palate and gives it a clean finish. #WorthIt.
How to juice watermelon for the margarita recipe:
Cut a small seedless watermelon in half. Remove the rind and cut the melon into chunks.
Transfer the fruit to a blender and blend on high speed until pureed.
Place a funnel over a glass pitcher and rest a fine mesh sieve inside the funnel.
Pour the pureed watermelon through the sieve, stirring the pulp occasionally to help it through.
Discard the solids and use the strained watermelon juice to assemble the margaritas.
Depending on the number of people you're serving, you may need more or less juice. You'll need about 1 ½ cups of watermelon juice for three drinks.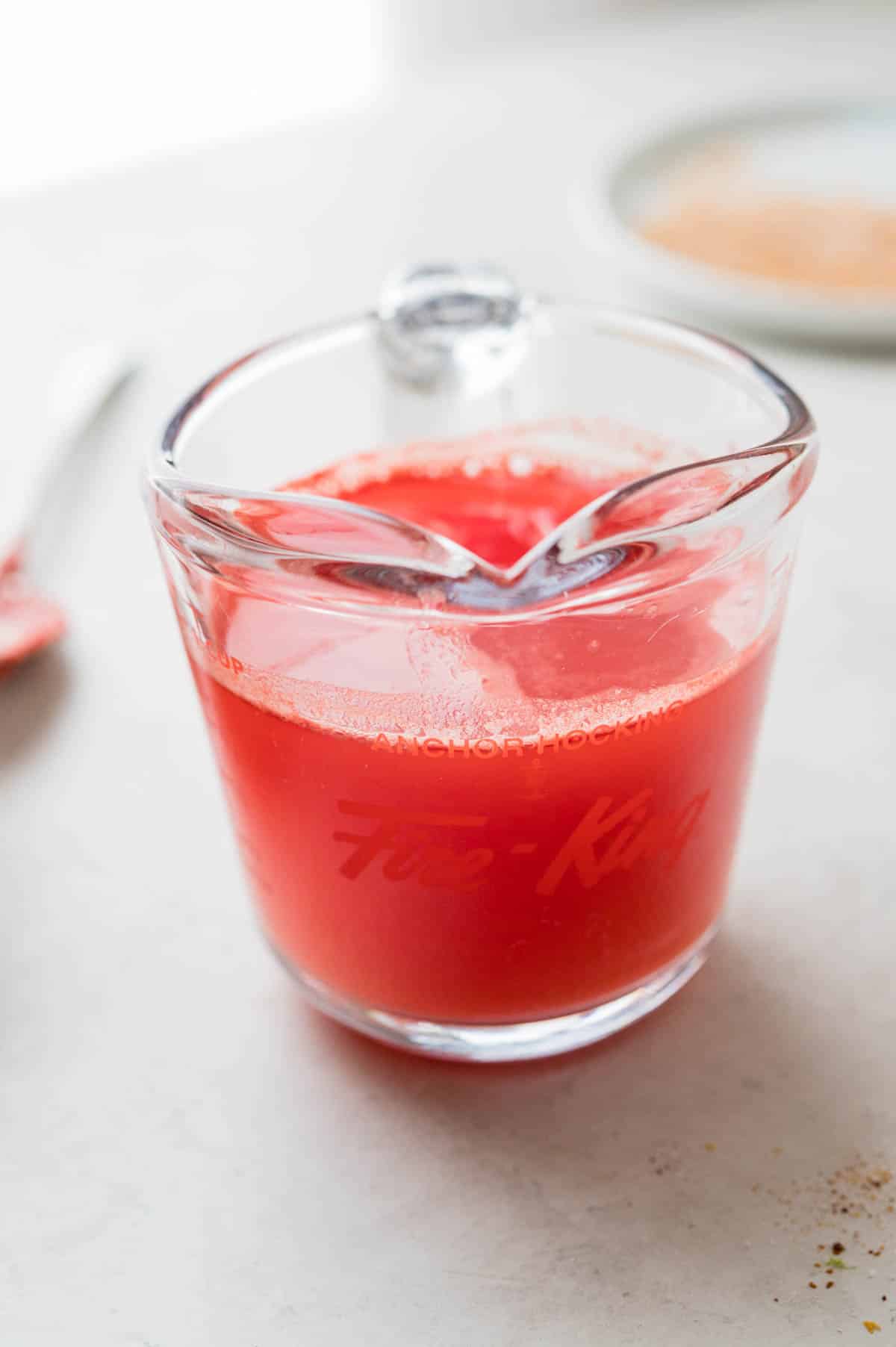 One of the best parts of a fresh made cocktail are the extra garnishes that make them special. For margaritas, that means rimming the glass with flaky margarita salt or other seasoning and spice blends.
Pro-Tip: Rimming the glass
The best way I've found to assure that the salt and/or spices stick to the rim is to use agave (or honey) instead of water.
Every time I've rimmed a glass with water, the salt & spices don't adhere, but using something sticky, like agave, not only ensures adhesion, but it also provides a nice sweet contrast to the salty or spiced rim.
Either dip the rim of the glass into a thin layer of agave, or for better control, use a pastry brush (or a paint brush meant for crafts, but used as a dedicated kitchen tool) for more control and precision.
Variations for the watermelon margarita rim:
Use your favorite rim seasoning for your glass. Here are some of our go-to's.
Margarita Salt
Tajin (a chili-lime seasoning that brings out the flavor of the melon).
Old Bay seasoning (for more of a savory blend).
A combination of smoked salt and sparkling sugar- good when using Mezcal tequila.
Watermelon flavored or green apple flavored Jolly Rancher Candies (crushed to a fine bits or a powder).
I've often had people ask if it's ok to use the squeeze bottles of lime juice and my answer is always the same. No.
Use fresh lime juice
Fresh lime juice is what makes a margarita special and there are no substitutions. Use fresh squeezed limes to give your watermelon margarita the perfect tang to balance the fruits' natural sweetness.
What type of tequila is best for watermelon margaritas?
Blanco or Silver Tequila – isn't aged and is packaged immediately after processing. Because of this, it typically has a harsher or sharper flavor than an aged tequila, but it's also a little less expensive. The lime and sweet melon juice will soften the flavor of tequila blanco in the margarita.
Reposado Tequila – is aged for at least 2 months and up to a year in oak or white oak barrels. The "rest" (reposado literally means restful in Spanish) gives tequila a mellow flavor with hints of the oak barrels and can be imbibed on its own or in craft mixed drinks. Since this watermelon margarita is freshly made and not from a pre-made mix, I'd consider it craft… Reposado is my personal favorite for this drink.
Anejo Tequila – is aged for a minimum of 12 months and has a bolder, richer flavor than either Reposado or Silver tequilas. Usually sipped neat or over ice and occasionally in other craft cocktails. Anejo is a premium libation and one that I usually don't mix, but don't let that stop you.
Mezcal – is made from agave, but the production process is very different from a typical tequila, which steams the core or "pina" of the agave plant before distillation. For mezcal, the pina is cooked in pits lined with charcoal and wood, which results in a distinctive smoky flavor. Mezcal can be overpowering in a drink as light as this watermelon margarita, and I'd avoid it unless you're a real Mezcal fan, as it will change the flavor profile entirely.
If you've only got a few people, whip up these fruity watermelon margaritas with a standard shaker.
How to make individual watermelon margaritas:
Salt the rim of the margarita glass with agave and your chosen seasoning.
Fill the glass with crushed ice or clear ice and set aside.
Fill a standard shaker with ice and add the watermelon juice, lime juice, tequila and simple syrup or agave (if using).
Shake well for 20-30 seconds until the outside of the shaker is icy cold.
Strain the watermelon margarita into the prepared glass(es) and garnish with a wedge of lime or melon.
Watermelon margarita recipe for a pitcher:
For a 64 ounce pitcher (making 8 drinks):
Combine watermelon juice, lime juice, tequila and simple syrup (if using) in a large pitcher and stir to combine.
Refrigerate for 4 hours to chill.
Prepare the glasses with the rim salt or seasoning and fill the glasses with crushed or clear ice.
Fill each glass with watermelon margarita and garnish with wedges of lime and/or watermelon.
Variations for the watermelon margarita recipe:
Here's a few ideas on tweaking the cocktail for different flavor profiles:
For a spicy mint watermelon margarita, muddle 2-3 slices of jalapenos and 3-4 mint leaves lightly in the shaker before adding the ice. Add the rest of the ingredients and shake well to combine. Strain the margarita into the prepared glass and garnish with mint leaves.
Add half an ounce of Cointreau or Triple Sec to amp up the citrus flavor in the cocktail and make it a bit more boozy.
Make a frozen margarita by processing whole chunks of watermelon with the tequila, lime juice and 2 cups of ice in a blender. (No need to strain the watermelon juice for this one).
FAQ's
Can I make a pitcher of watermelon margaritas the day before?
Yes. Cover and refrigerate the pitcher. The next day stir the drink to recombine the settled bits at the bottom of the pitcher, prepare the glasses with rimming salts and serve.
What else can I do with the margaritas?
Fill a popsicle mold with the margarita mixture and freeze until solid for a grown up spiked watermelon ice pop.
These summer drinks are so light and refreshing, you'll definitely want something tasty to munch on while you're sipping.
What to serve with watermelon margaritas: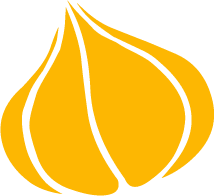 Tried this recipe? Leave a rating and review.
Your comments and shares are invaluable to me and the thousands of readers who use this site daily. If you've made the recipe, leave a star rating and review. We want to hear how you liked it.
We'd love it if you shared the recipe with your friends on social media!
Watermelon Margaritas
Refreshing and light, these watermelon margaritas are made for hot summer days and nights. Strained watermelon gives these melon margaritas a crisper flavor and crushed ice makes them super cold.
SPECIAL EQUIPMENT:
Blender

Funnel

fine mesh strainer

cocktail shaker
INGREDIENTS:
FOR WATERMELON JUICE:
2

cups

watermelon chunks

makes about 1 1/2 cups of juice (enough for 3 drinks)
FOR WATERMELON MARGARITAS BY THE GLASS:
½

cup

strained watermelon juice

1

ounce

fresh squeezed lime juice

2

ounces

reposado tequila

we like Hornitos, but use your favorite

½

ounce

or more simple syrup or agave

optional (use only if your watermelon isn't sweet enough).

ice
FOR THE RIM (choose one)
Agave or simple syrup

for rimming the glass, so the spice mix sticks.

Tajin Chili Lime Seasoning

or

margarita salt

or

Piment D'Esplette blend

1 tsp + 1 tsp margarita salt + 1/4 tsp citric acid

Old Bay seasoning
FOR GARNISH:
slice of lime

wedge of watermelon
FOR A PITCHER OF WATERMELON MARGARITAS:
4

cups

watermelon juice

from about 1/4 to 1/3 of a seedless watermelon

1

cup

lime juice

2

cups

tequila

½

cup

(or more) simple syrup or agave

optional – use if watermelon isn't sweet enough.
DIRECTIONS:
RIM THE GLASS:
Dip the rim of the glass in a shallow dish of agave or simple syrup. For more control, you can use a pastry brush (or even a dedicated small artists paint brush) to lightly brush the rims with it. (You can also add a deeper brush stroke on the side of the glass with the pastry brush).

Dip the rim (and/or side) into your chosen rim garnish.
FOR INDIVIDUAL WATERMELON MARGARITAS:
Puree the watermelon chunks in a blender. Set a funnel over a bowl or glass pitcher and set the fine mesh sieve inside the funnel. Pour the watermelon puree through the sieve and strain the juice into the pitcher. Discard the pulpy solids.

For each cocktail, fill a cocktail shaker with ice add ½ cup of strained watermelon juice. Add tequila and lime juice. If your watermelon isn't very sweet, add the simple syrup. Place the lid on the shaker and shake well until the outside of the shaker is icy cold.

Fill the margarita glass with crushed ice and strain the watermelon cocktail into the glass. Garnish with lime or watermelon slice (or both).
FOR A PITCHER OF MARGARITAS:
In a 64 ounce pitcher, combine fresh watermelon juice, fresh lime juice, tequila and simple syrup or agave (if using).

Stir well and refrigerate until very cold, 4 hours or more. Watermelon juice will settle on the bottom of the pitcher. Stir to blend just before serving.

Rim glasses with agave and your favorite salt or spice blend. Fill the glasses with crushed or clear ice and pour the margaritas into the glasses. Garnish with wedges of lime or watermelon to serve.
RECIPE VIDEO:
NUTRITION:
Calories:
229
kcal
|
Carbohydrates:
25
g
|
Protein:
2
g
|
Fat:
0.5
g
|
Saturated Fat:
0.1
g
|
Polyunsaturated Fat:
0.2
g
|
Monounsaturated Fat:
0.1
g
|
Sodium:
4
mg
|
Potassium:
375
mg
|
Fiber:
1
g
|
Sugar:
19
g
|
Vitamin A:
1744
IU
|
Vitamin C:
33
mg
|
Calcium:
25
mg
|
Iron:
1
mg
Pin it for later!