One of my major snacking downfalls are those Stacy's Pita Chips. A glass of wine and a bag of those chips — it's a problem! After a few nights of snacky-indulgence, the top button of my jeans won't close. Then I have to back off the chips and find a healthier snacking alternative. Crispy Spiced Chick Peas do the job for me.
They're a salty, smoky, perfectly-spiced substitute for the munching I tend to do when Stacy's is lurking in my pantry. And when I'm done snacking, they make a great topper for a salad!
The key I've found to getting a crispy exterior is to make sure the chick peas are completely dry before coating them with the grapeseed oil. You want them to , not ! So after rinsing them in a colander or sieve, lay out several layers of paper towels and lightly pat and rub the garbanzo beans dry. Throw away any papery skins that rub off when you're drying the beans. Preheat the pan in a hot oven, then add the beans and roast them for 20 minutes, shaking and tossing about halfway through. You with me so far?
While the beans are roasting, mix up the spices in a small bowl — I love this smoky spicy blend which reminds me a little of taco seasoning — I mean — who doesn't like that? It's not overly hot, there's just a little tingle, but if you prefer no heat, skip the cayenne.
After the peas have cooked for about 20 minutes, add the spice mixture and toss well. spread them into a single layer and roast for another 10-15 minutes until the skins are crispy-crackly. YUM!
What do crispy spiced chick peas taste like?
If you've ever made roasted chick peas, you know that the consistency actually changes over time. Eaten straight from the oven they are crisp on the outside and tender inside — utterly addictive.
These are crispy and perfectly spiced. You can eat them by the handful.
Spiced chick peas on day two…
More healthy snacks you'll love: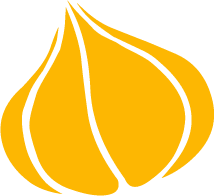 Tried this recipe? Leave a rating and review.
Your comments and shares are invaluable to me and the thousands of readers who use this site daily. If you've made the recipe, leave a star rating and review. We want to hear how you liked it.
We'd love it if you shared the recipe with your friends on social media!
Crispy Spiced Chick Peas
A savory snack to eat out of hand, or delicious sprinkled over a salad!
INGREDIENTS:
1 28-

ounce can

chick peas

garbanzo beans

½

teaspoon

salt

¼

teaspoon

pepper

2 ½

tablespoons

grapeseed oil

or other neutral flavored oil – good at high temperatures

½

teaspoon

ground cumin

½

teaspoon

onion powder

½

teaspoon

smoked Spanish paprika

⅛

teaspoon

cayenne pepper
DIRECTIONS:
Preheat oven to 400°.

Rinse and drain the chick peas in a strainer. Line a large rimmed sheet pan with paper towels. Transfer the chick peas to the paper towels and scatter about, so that the towels soak up most of the moisture. Tear off another towel and gently pat and roll the chick peas until they are dry, removing any loose skins and discarding. Transfer the chick peas to a medium bowl and add the grapeseed oil, salt and pepper. Toss to coat and set aside.

Place the sheet pan in the oven to heat for 3-4 minutes. When the pan is hot, add the chick peas to the pan and spread into a single layer. Cook for 10 minutes, then shake or stir the chick peas. Continue cooking for another 10 minutes.

Meanwhile in a small bowl, mix together the cumin, onion powder, paprika and cayenne pepper, stirring to combine. After the beans have cooked for 20 minutes total, sprinkle on the spice blend and stir to completely coat. Cook for another 10-12 minutes until toasted and fragrant. Remove from the oven and let rest for a few minutes until cool enough to handle. Serve as a snack or on top of salads instead of croutons.
NUTRITION:
Calories:
208
kcal
|
Carbohydrates:
28
g
|
Protein:
9
g
|
Fat:
7
g
|
Sodium:
152
mg
|
Potassium:
299
mg
|
Fiber:
7
g
|
Sugar:
4
g
|
Vitamin A:
100
IU
|
Vitamin C:
1.3
mg
|
Calcium:
50
mg
|
Iron:
3.1
mg