Elevate your grilling game with this irresistible BBQ rub that guarantees a finger-licking experience every time. This quick and easy blend of spices works as a beef, pork or chicken bbq rub for grilling and smoking or as a seasoning blend for many dishes. Make a batch of this BBQ rub recipe today.
Since we live in South Florida, grilling and barbecuing are year-round activities. So, I've developed several seasoning blends to coax the best flavors out of smoked, grilled and barbecued meat, poultry and seafood. We use this Kansas City rub for the best ribs and brisket, this chipotle rub for chicken and seasoning steaks and this Creole seasoning for seafood and vegetables.
Today, I'm sharing a basic, all-purpose BBQ rub that you can use on anything, beef, pork, chicken, seafood or vegetables.
Level up your grilling and BBQ game with this quick and easy bbq rub recipe.
Why this recipe works:
The ingredients in the bbq rub recipe create a sweet, smoky, spicy blend that works well with any meat, poultry or seafood.
The recipe can be halved or doubled easily and stores well for up to 3 months in the pantry.
You can use this all purpose seasoning for grilling, smoking and bbq, or adding flavor to baked, roasted or pan fried recipes as well.
It's easy to make and uses everyday ingredients.
Ingredients:
Sweet Paprika – Made from sweet red peppers, this spice adds sweetness and a slight bitterness to the bbq rub.
Light Brown Sugar – Adds a caramel-sweet quality to the blend.
Black Pepper – Though you can use pre-ground pepper, I prefer freshly ground for a more intense pepper flavor.
Kosher Salt – Kosher salt is a naturally occurring sea salt with larger, flakier granules than iodized salt. Diamond Crystal and Morton's are the two main brands in the U.S., but they aren't interchangeable on a 1:1 ratio. Diamond Crystal is less salty by volume than Morton's; consequently, you need less of the latter to salt a dish sufficiently. I've given measurements for each in the recipe card below.
Smoked Salt – (optional) These sea salts seasoned with wood smoke add a depth of flavor ranging from subtle, bold or sweet.
Garlic Powder – Made from dehydrated garlic, ground into powder form, this spice adds a concentrated garlic flavor to the bbq rub recipe.
Onion Powder – Likewise, onion powder is the pulverized form of dehydrated onion.
Beer Powder (optional) – Yup, you guessed it… Dehydrated beer. This adds a smooth, malty quality to the dry spice rub. Omit it if you don't have it, but if you do, it's good in this recipe.
Celery Seed – a must for this bbq dry rub – celery seed gives it its distinctive barbecue flavor.
Crushed Red Pepper Flakes or Cayenne Pepper – A good bbq dry rub needs heat, not overpowering, but enough for a little tingle on the tongue. You can use crushed red pepper flakes or cayenne (though you'll need a little less cayenne for this recipe – see the recipe card for specifics).
Directions:
Combine all the ingredients in a medium bowl.
Thoroughly blend the spices, crushing any clumps so the bbq rub is a fine powder with no lumps.
Store the homemade spice blend in an airtight container.
Pro-Tips:
You can use a whisk to blend the bbq rub recipe, but your clean hands are the most useful tool for combining the brown sugar, salt and spices. Rub any clumps between your fingers until they break down and you have a fine blend.
I keep my homemade bbq rub in a ball canning jar or mason jar with a tight-fitting lid, stored in a dark pantry. It will stay flavorful and potent for up to three months.
Add your spin to the bbq spice rub. Here are a few ideas to try:
Variations:
Substitute light brown sugar for dark brown sugar to give the bbq rub a more pronounced flavor. For a more neutral flavor, use turbinado or granulated sugar.
Add a few teaspoons of dried herbs, like thyme, oregano or parsley (or a combination of all three ~1 teaspoon each).
For a smokier rub, use smoked paprika or a combination of sweet and smoked.
Add a tablespoon of fresh ground coffee for a bitter earthiness.
Add a few teaspoons of mustard seed or dry mustard, which can impart a tangy, spicy quality.
Add two teaspoons of ground, dried chilies or your favorite chili powder.
Two teaspoons of cumin will add more smokiness to the barbecue rub.
FAQ's
What makes the best BBQ rub?
A good bbq rub needs a balanced combination of sweet, salty, spicy and smoky (though the smoke may also come from grilling or smoking the protein). Don't overdo it on the sugar; it can burn over a high flame.
What is BBQ rub made of?
A combination of sugar, salt and spices, including various types of pepper.
Do you oil the meat before adding the dry rub?
You don't need to brush the meat with oil before adding the bbq rub. It's a "dry" rub, which means you coat the meat directly with the seasoning and use your clean hands to pat or rub it into the protein.
How long should the dry rub rest on the meat?
Depending on the type of meat or protein you're coating with the BBQ rub, it could be anywhere from 1 hour to overnight. You can sprinkle dry rub on burgers just before grilling. For pork shoulder or ribs, overnight will allow the flavors to penetrate.
How to use this rub recipe
Use this all-purpose dry rub to infuse your favorite cuts with flavor and spice.
It's a delicious pulled pork dry rub. Liberally season a Boston butt (a.k.a. pork shoulder or pork butt) with about ½ cup of the bbq rub and let it rest overnight before smoking.
This makes the best brisket rub. Season a 4-6 pound beef brisket flat with ½ cup of the dry bbq rub and let it rest overnight before smoking.
A fantastic pork rib rub – Remove the silver skin from a rack of pork spareribs and coat liberally with the bbq seasoning. Let the meat rest for at least 6 hours or overnight before smoking.
Try it on pork chops – for a flavorful seasoning. No need to let the meat rest with the rub, just sprinkle and grill or fry the chops.
Try this dry rub for chicken pieces – Sprinkle the poultry with bbq rub and grill until done. Watch for flare-ups (the rub does have sugar in it).
Speaking of chicken – this makes a delicious dry rub for wings. Just sprinkle and grill. Serve with your favorite barbecue sauce for dipping.
This rub makes the best seasoning for burgers – either mix one tablespoon of the rub mixture into 80/20 ground chuck or form the patties and sprinkle the burgers with the bbq rub—Grill to your desired doneness.
Season vegetable kabobs with a sprinkle of this seasoning blend. Simply thread vegetables (we like a combination of onions, sweet bell peppers, corn on the cob (cut into 1″ rounds), zucchini, squash, mushrooms and cherry tomatoes), brush with olive oil and sprinkle with bbq rub. Grill until the veg is tender with some tell-tale grill marks.
Use 2-3 teaspoons of the barbecue rub to flavor homemade bbq sauce for a tongue-tingling taste you'll love.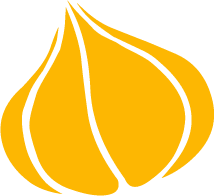 Tried this recipe? Leave a rating and review.
Your comments and shares are invaluable to me and the thousands of readers who use this site daily. If you've made the recipe, leave a star rating and review. We want to hear how you liked it.
We'd love it if you shared the recipe with your friends on social media!
BBQ Rub
I use this all-purpose BBQ Rub for everything from slow-smoked pork shoulders, to ribs, for seasoning burgers and chicken pieces or adding flavor to veggie kabobs.
SPECIAL EQUIPMENT:
Funnel

glass storage jar with tight-fitting lid
INGREDIENTS:
¼

cup

sweet paprika

¼

cup

brown sugar

3

tablespoons

black pepper

3

tablespoons

kosher salt

we used Diamond Crystal (if using Morton's Kosher Salt scale back to 2¼ tablespoons)

1

tablespoon

smoked salt

2

teaspoon

garlic powder

2

teaspoons

onion powder

2

teaspoons

beer powder

optional

2

teaspoons

celery seed

(do not substitute celery salt)

1½

teaspoons

crushed red pepper flakes

can substitute 1 teaspoon cayenne pepper
DIRECTIONS:
FOR THE BBQ RUB:
In a medium bowl, combine the paprika, brown sugar, kosher salt, black pepper, smoked salt, garlic powder, onion powder, beer powder (if using), celery seed and crushed red pepper flakes.

Use your clean hands to mix and blend the BBQ rub, breaking up clumps between your fingers. Continue mixing until evenly combined.

Use a funnel to transfer the BBQ rub to a glass jar and seal the lid tightly. Store in a cool, dark spot (like your pantry). Makes 1 cup of BBQ rub.
NOTES:
The rub seasoning can be kept for up to two to three months in a sealed jar in the pantry.
NUTRITION:
Calories:
48.49
kcal
|
Carbohydrates:
11.34
g
|
Protein:
1.04
g
|
Fat:
0.7
g
|
Saturated Fat:
0.13
g
|
Polyunsaturated Fat:
0.34
g
|
Monounsaturated Fat:
0.17
g
|
Sodium:
3500.65
mg
|
Potassium:
144.9
mg
|
Fiber:
2.08
g
|
Sugar:
7.12
g
|
Vitamin A:
1786.08
IU
|
Vitamin C:
0.24
mg
|
Calcium:
38.15
mg
|
Iron:
1.36
mg
Pin it for later!