Smoky Chipotle Seasoning & Dry Rub
This quick and easy BBQ powder is an all purpose dry rub for chicken, pork and beef, but you can also use this chipotle seasoning wherever you'd use a bbq spice blend. The conveniences of having this simple chipotle rub on hand are endless – I've used it in vinaigrettes for a smoky, Southwestern flair. this Simple recipe uses pantry spice staples and makes about a cup of smoky dry rub seasoning that will last for a few months in an airtight container. A great chicken rub or condiment for beef brisket and you'll definitely want this tongue tingling dry rub for ribs and pork.
Before we get to the recipe, let me share a few tips and tricks I use for best results.
For maximum flavor, make sure your spices are fresh. Spices that have been in your pantry since the Reagan administration should be tossed out — heck, if you've got anything that's more than a year old, it probably should be purged.
To tell if your spices are old, smell them and/or taste them. Fresh spices should pack a punch to your nose and tongue. If it doesn't smell like something, it won't taste like much either.
I do an annual Penzey's order to replenish my stocks every January. I love their spices and usually, they'll send a few extra freebies along with my order.
Another tip is to buy whole spices instead of pre-ground. They'll last at least twice as long and when you grind them fresh, you'll REALLY get a punch of flavor.
Buy a separate coffee grinder that's JUST FOR SPICES — so your morning cuppa doesn't taste like cumin and vice versa.
All purpose BBQ powder
If your grill and/or smoker works as much as your kitchen stove and oven, then you should be making your own homemade rubs and seasonings. Blending powders and seasonings by hand gives you control over the flavor profile (adding more or less of an ingredient if you're sensitive) and its fun to come up with new blends. I'm partial to smoky and spicy and this lively chipotle seasoning is all that.
If you're dry or wet brining your protein first…
NOTE: If you're using a dry or wet brine in addition to the bbq seasoning, you may want to cut some of the salt in the chipotle powder seasoning. Brine is a salt solution, so you could inadvertently oversalt if you're not careful.
Chipotle seasoning ingredients
Kosher Salt
Brown Sugar
Chipotle Powder
Ground Cumin
Dry Mustard
Chili Powder
Smoked Paprika
Onion Powder
Garlic Powder
Black Pepper
Sweet Paprika
Cayenne Pepper
Born out of necessity (we were making a beer can chicken and needed a smoky BBQ powder to dust the bird with), this chipotle seasoning has become our go-to chipotle rub for a bevy of smoking and grilling favorites. It's spicy (cayenne), smoky (chipotle powder & smoked paprika) and a little sweet (brown sugar and sweet paprika). Perfect for smoked chicken, ribs, pork, and beef briskets.
Chipotle BBQ powder seasoning is very simple to make, just measure each of the spices, salt and brown sugar and add them to a bowl.
How to blend chipotle seasonings
Mix the chipotle rub spice blend with a small whisk until it's mostly incorporated.
You may notice that there are small clumps of whole spice or brown sugar. They need to be evenly blended and I've found the simplest way to do that is with your clean hands.
Use your fingers to pick up any clumps or lumps and gently rub them between your fingertips until all of the nuggets of bbq powder are reduced and blended evenly throughout the chipotle seasoning.
The spices at the bottom of the bowl need special attention by using a spatula to scoop the chipotle rub spices that may have gotten overlooked and not been blended into the mix (you'd be surprised how often that happens).
Storing chipotle bbq powder
Ideally, you'll want to store your chipotle rub in an airtight container, in a cool, dry, dark place (hello, pantry).
An easy way to fill the jar is with a funnel. Just place the funnel in the jar and pour the contents of the bowl into the funnel. This cuts down on mess considerably. I actually have 3 funnels and I use them for so many things. You can usually find inexpensive ones for under $5.
I use a clean jelly jar for storage and keep the chipotle seasoning inside my pantry (away from the light). I like the opening size of the jelly jar because it's wide and allows me to scoop the bbq powder out with various sized spoons. (Don't you hate those little tiny jars that you can't even fit a teaspoon into?)
What can I use BBQ powder for?
As a chicken rub for pieces or a whole bird.
Rub a beef brisket with a generous amount of chipotle rub and let it rest overnight before smoking the next day.
Rub on beef or pork spareribs for a tongue tingling treat.
Coat a pork shoulder with a generous heap of chipotle seasoning and cook in the slow cooker, Instant pot, oven or smoker. Shred the meat when it's tender.
Add a teaspoon to vinaigrette for a smoky dressing for Southwestern salads.
Toss into the mayonnaise dressing for your favorite coleslaw or potato salad to add smoke and spice.
Add to baked beans (canned or homemade) to perk up the flavor and add zing.
Add a teaspoon or two to your next batch of cornbread to infuse it with spice and smoke.
More glazes, sauces & marinades you might like: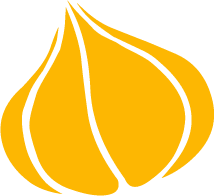 Tried this recipe? Leave a rating and review.
Your comments and shares are invaluable to me and the thousands of readers who use this site daily. If you've made the recipe, leave a star rating and review. We want to hear how you liked it.
We'd love it if you shared the recipe with your friends on social media!
Chipotle BBQ Rub
An easy, homemade all purpose rub for chicken, pork and beef.
INGREDIENTS:
FOR THE CHIPOTLE BBQ RUB
3

tablespoons

kosher salt

⅓

cup

brown sugar

1

tablespoon

chipotle powder

1

tablespoon

cumin

2

teaspoons

dry mustard

1 ½

teaspoons

chili powder

1 ½

teaspoons

smoked paprika

1 ½

teaspoons

onion powder

1

teaspoon

garlic powder

1

teaspoon

black pepper

1

teaspoon

sweet paprika

½

teaspoon

cayenne pepper
DIRECTIONS:
Add the ingredients to a small bowl and whisk to combine. If there are pebble sized pieces of brown sugar or spice, rub them between. your clean fingers to break apart, and blend so that you have a fine powder.

Transfer to a air tight container. Chipotle BBQ Rub will keep for up to two months. To keep fresher longer, freeze the spice rub.
NUTRITION:
Calories:
33
kcal
|
Carbohydrates:
8
g
|
Protein:
1
g
|
Fat:
1
g
|
Saturated Fat:
1
g
|
Sodium:
1762
mg
|
Potassium:
47
mg
|
Fiber:
1
g
|
Sugar:
6
g
|
Vitamin A:
518
IU
|
Calcium:
15
mg
|
Iron:
1
mg
Pin "Homemade All-Purpose Dry Rub" for later!