Want a quick and easy side dish to go with chicken, pork, lamb, beef, fish and seafood? This simple edamame quinoa salad is a light, healthy, flavorful mix. It can be served at room temperature or chilled and this shelled edamame recipe has staying power. Not only does it keep you full, it lasts for several days in the refrigerator without wilting. Great for meal planning and brown bagging. The citrus vinaigrette is tangy and fresh, giving this simple quinoa side dish a lively bump.
Quinoa, like pasta or rice, is the equivalent of the "little black dress" of the cooking world. It can be accessorized and dressed up to go with just about anything. Quinoa's versatility knows no boundaries and those nutty little grains are protein rich and healthy, too! Consequently, any quinoa side dish is good IMO, but this edamame quinoa salad is also delightfully different from the standards. With just a handful of ingredients, you've got something that screams fresh, vibrant and fun.
Ingredients for edamame quinoa salad
Quinoa
Edamame
Radishes
Scallions
Red Onion
Parsley
Mint
Tips for choosing ingredients:
Edamame – I use frozen, shelled edamame for this quinoa salad. Just measure out what you need and set aside for the soy beans to defrost. If you have fresh edamame, you'll want to blanch and shock it first, before using.
Quinoa – You can use whatever type of quinoa you like (red or tri-color are fine), though I think it looks prettiest with the plain variety.
Radishes -You can use several types of radishes in this simple side dish. Look for the plain round variety, watermelon radishes, black radishes or French breakfast radishes. Avoid Daikon and horseradish here.
If you've got a favorite method for cooking quinoa, feel free to stick with it, however, if you've ever been plagued with sticky, gluey kernels instead of loose, separate grains, use these tips on cooking and cooling the quinoa.
How to prepare quinoa for this simple side dish
You don't need to measure, just fill a medium saucepan about 3/4 full with water and bring it to a boil.
Stir in the quinoa and cook until the germ (that thread-like spiral) starts to separate from the seed, about 12-15 minutes.
Drain the quinoa in a fine mesh strainer and transfer back to the same pot it cooked in originally.
Secure the pot tightly with a lid and let steam for 10 minutes. Remove the lid and fluff with a fork to separate the grains. Let the quinoa cool completely before using in the salad.
Why do you have to let the quinoa cool completely?
If you use hot grains in the salad, it will wilt the vegetables, soak up the dressing and become the gluey mess that you were trying to avoid in the first place. The quinoa needs to be dry and at room temperature before using. To speed up that process, you can spread it out on a sheet pan in a single layer. The excess moisture and heat will evaporate and it should be ready to use in about 10 minutes.
The colors of the vegetables in this salad remind me of a Lilly Pulitzer dress, don't you think? With the spring-green, magenta pink and soft purplish hues? If she had been a cook instead of a clothing designer, this would be a "Lilly original". You can't "see" the bright yellow that the citrus vinaigrette adds, but trust me, you can taste the sunshine.
How to cut vegetables
The most important thing in cutting the veg is to make sure you slice them thin. Really thin. The reason is that red onion and radish can be sharp flavors and biting into a big piece of either can be off-putting to some. However, when they're sliced paper thin, the flavors meld into the rest of the salad. If you've got a decent, sharp chef's knife or santoku, you should be able to get a paper thin cut for the radishes and red onion. Another option is to use a mandoline on a very fine setting.
If red onion is too strong
Many folks are sensitive to raw onion. If you're one of them, here's a few variations you can try.
Substitute Vidalia or other sweet onions for the red onions. Sweet onions REALLY ARE sweet, not sharp, so feel free to swap them out if you prefer.
If you want to use the red onions because you love that gorgeous purple color, slice the onions and then soak them in ice water for about 10 minutes. This ameliorates the pungency and sting. If you soak them in this method, make sure you've patted the onions dry with a paper towel before adding to the salad.
Ingredients for citrus vinaigrette
Lemon (zested & juiced)
Garlic
Dijon Mustard
White Wine Vinegar
Kosher Salt
Black Pepper
Extra Virgin Olive Oil
Whisk the ingredients together until the vinaigrette is emulsified. It's that easy. BTW – this classic dressing is versatile enough to use on any salad or can be drizzled over fresh fish or steamed veggies. Keep this citrusy vinaigrette recipe in your back pocket for a last minute flavor enhancer for so many dishes.
Assembling quinoa side dish with citrus vinaigrette
In a large bowl combine the radishes, red onion, edamame, green onions, cooked, cooled quinoa and fresh herbs.
Gently toss to combine and add the citrus vinaigrette. Toss the edamame quinoa salad well to lightly coat with the dressing.
Serve at room temperature or refrigerate it and serve chilled.
The light citrus vinaigrette gives the edamame quinoa salad a tangy bite and the pops of fresh mint are unexpected flavor enhancers. Even my husband noticed the mint and commented that it was a "nice touch" — which means a lot coming from him.

More quinoa side dish recipes you might like:
What to serve with edamame quinoa salad: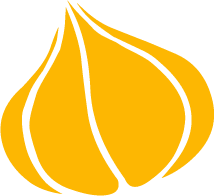 Tried this recipe? Leave a rating and review.
Your comments and shares are invaluable to me and the thousands of readers who use this site daily. If you've made the recipe, leave a star rating and review. We want to hear how you liked it.
We'd love it if you shared the recipe with your friends on social media!
Edamame and Quinoa Salad
I love the clean flavors in this salad. It's bright and fresh and absolutely perfect alongside grilled chicken, pork or seafood!
INGREDIENTS:
FOR EDAMAME QUINOA SALAD
1

cup

quinoa

enough water to fill a saucepan 3/4 way.

for cooking quinoa

1

cup

edamame

½

cup

radishes

thinly sliced

4

scallions

thinly sliced

⅓

cup

parsley

chopped

2

tablespoons

mint

chopped

¼

cup

red onion

thinly sliced
FOR CITRUS VINAIGRETTE:
1

lemon

zested and juiced

1

large

clove garlic

minced

2

teaspoons

dijon mustard

1

tablespoon

red or white wine vinegar

¼

cup

olive oil

½

teaspoon

kosher salt

¼

teaspoon

black pepper
DIRECTIONS:
Place the quinoa in a fine mesh strainer and rinse under running tap water. Fill a medium saucepan about ¾ full with water. Bring to a boil and stir in the quinoa. Cook for 12 minutes or until quinoa is tender (Germ spirals should just be coming away from the seed).

Drain the quinoa in a fine mesh strainer, then transfer back to the same pot you cooked it in and cover tightly with a lid off of the heat. Let the quinoa steam for about 10 minutes.

Fluff with a fork and let the cooked grains cool to room temperature before assembling the salad. To speed up this process, pour the quinoa onto a sheet pan and spread into an even layer. Excess moisture will evaporate and the quinoa will cool and dry in about 10 minutes.

Meanwhile, prepare the vegetables, slicing the onions, scallions, radish, parsley and mint and transferring them to a large bowl.

In a small bowl or glass measuring cup, add the lemon juice, zest, garlic, dijon mustard vinegar, salt and pepper. Whisk in the olive oil in a steady stream until emulsified.

When quinoa is cool, fluff the quinoa with a fork and add it to the vegetables and gently toss together.

Add the vinaigrette and toss to combine. Can be made ahead and served chilled or at room temperature.
NUTRITION:
Calories:
229
kcal
|
Carbohydrates:
24
g
|
Protein:
7
g
|
Fat:
12
g
|
Saturated Fat:
1
g
|
Sodium:
209
mg
|
Potassium:
379
mg
|
Fiber:
4
g
|
Sugar:
1
g
|
Vitamin A:
500
IU
|
Vitamin C:
19.6
mg
|
Calcium:
58
mg
|
Iron:
2.6
mg
Pin "Edamame Quinoa Salad with Citrus Vinaigrette" for later!